Description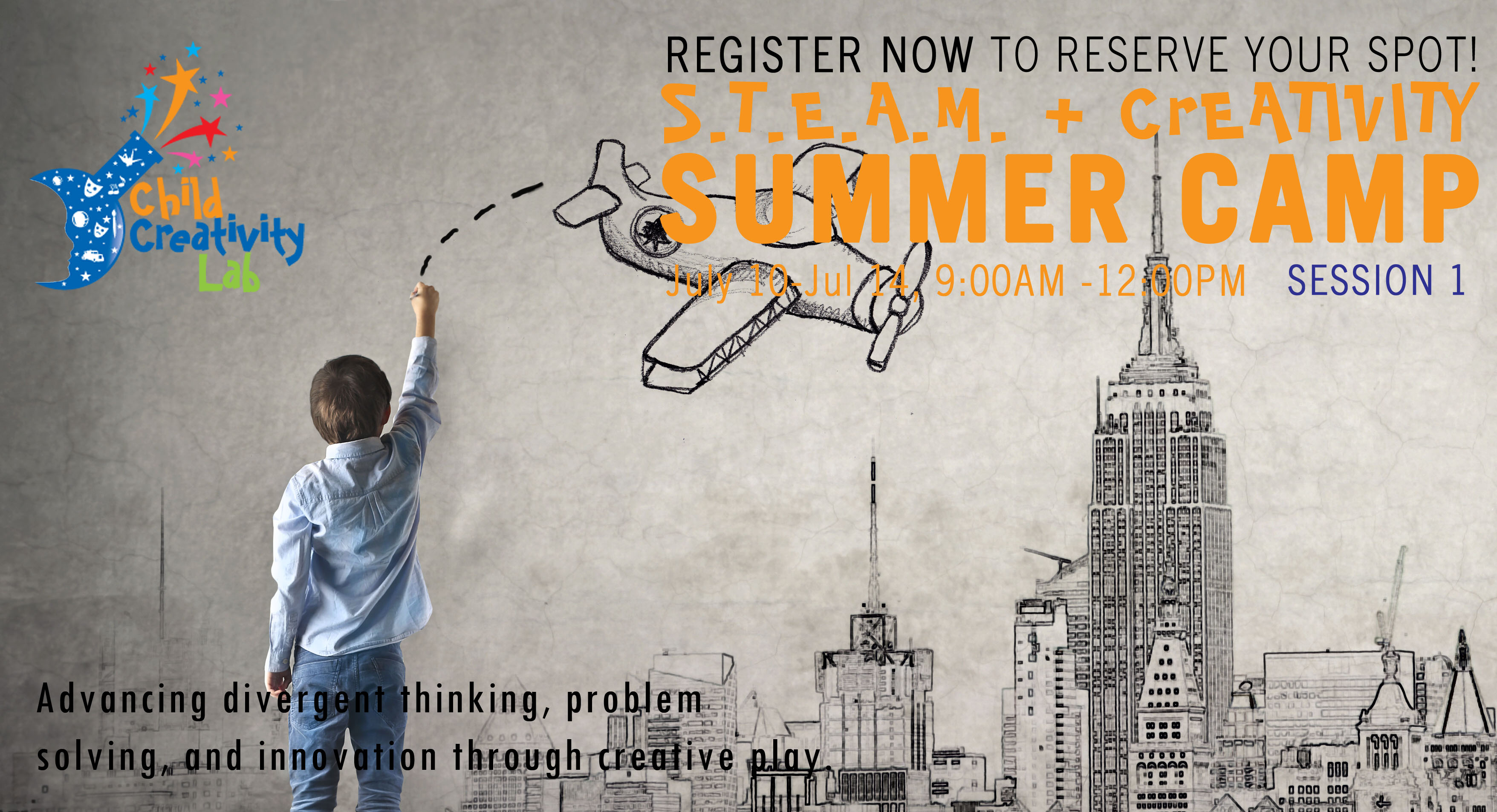 Register NOW to reserve your child's spot!
The Child Creativity Lab welcomes children ages 6-12 to its 2017 S.T.E.A.M. + CREATIVITY Summer Camp that will be held at the Child Creativity Lab Depot for Creative Reuse!

The Child Creativity Lab S.T.E.A.M. + CREATIVITY Summer Camp is designed to offer engaging hands-on learning experiences. These half-day sessions will empower children to develop necessary problem-solving and critical thinking skills through Science, Technology, Engineering, Art and Design, and Mathematics (S.T.E.A.M.) activities and projects. From participating in creative storyboard design to building innovative solutions that address world problems, campers will come away happy, curious, and inspired. Children will present their projects and process at the end of every day and work collaboratively with others, providing a rich experience in leadership and team-building.
Throughout the week, the children will work on an invention that can help address a need in the community. At the end of the week, each student will present their problem, designs, and creation in front of the class, invited parents, and a panel of STEM professionals!
• Date: Monday, July 10 - Friday, July 14
• Times 9:00am - 12:00pm
• Ages: 6-12
• Cost: $185 per child

Limited spots available! For additional information, please contact the Child Creativity Lab at info@childcreativitylab.org.
Date and Time
Location
Child Creativity Lab Depot for Creative Reuse Center
1815 E. Wilshire Avenue
Suite 906
Santa Ana, CA 92705