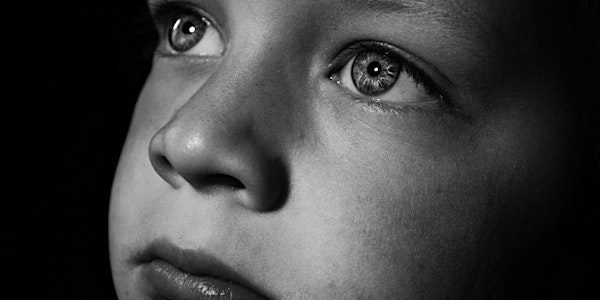 Child Abuse and the Criminal, Civil, and Family Courts - 6 CLE credits
When and where
Location
Bucks County Administration Building, Commissioners Room 55 East Court Street Doylestown, PA 18901
Refund Policy
Refunds up to 30 days before event
Description
Child Abuse and the Criminal, Civil, and Family Courts
General Overview
This essential 6-credit CLE course with keynote address by Michelle Henry, First Deputy Attorney General, brings together leading national and local experts on child abuse, child protection, and the courts. It is hosted by the think tank for child protection, CHILD USA, and designed in collaboration with the Offices of the Bucks County District Attorney and County Commissioner. It will review the latest research and provide evidence-based approaches to protecting children in the criminal, civil, and family court contexts. Special focus will be trained on cases involving intrafamilial abuse, especially child sex abuse.
National research shows that state family courts have struggled to evaluate reports of child abuse and domestic violence, including the appropriate burdens of proof. Admissibility standards often dip below those required in the criminal and civil court systems. The U.S. Department of Health and Human Services, Administration for Children and Families, reports that four-fifths (79.3%) of all child fatalities involve an abusive parent.
According to the Administration for Children & Families' most recent report, there were over 4,000 confirmed child victims of abuse or neglect in Pennsylvania, which is an 18.2% increase from 2014. Of these children, 38.5% were physically abused and 50.4% were sexually abused, with youngest children under the age of 8 being the most vulnerable. A new national study from George Washington University School of Law by Joan Meier reveals in its preliminary findings that in contested custody cases where abuse is alleged, the parent who is an alleged child sex abuser is winning over the safe parent 81% of the time; this is despite research confirming intentionally fabricated allegations of intrafamilial child sex abuse are under 14%. In practice, the system is not working in the best interests of the child. This forum will be an opportunity for people serious about systemic reform on behalf of vulnerable children to share knowledge and build more effective systems of analysis and legal protection in Pennsylvania.
*Ticketing available online and at the door
Opening Remarks:
Matthew D. Weintraub, Esq., Bucks County District Attorney
KEYNOTE SPEAKER
Michelle A. Henry, Esq., First Deputy Attorney General for the Pennsylvania Office of Attorney General
PANELS
Panel I: Child Sex Abuse
Time: 9:15 a.m. - 11:00 a.m.
Moderator:
Professor Marci Hamilton, Fox Professor of Practice, University of Pennsylvania, CEO & Academic Director, CHILD USA
Speakers:
Joyanna Silberg, PhD, Psychologist, Sheppard Pratt Health System, Executive VP of Leadership Council on Child Abuse & Interpersonal Violence
James Carpenter, Prosecutor, Former Chief of Family Violence & Sexual Assault Unit at Philadelphia District Attorney's Office
Dr. Steven Berkowitz, MD, Child Traumatologist and Director Penn Center for Youth & Family Trauma Response and Recovery
When a parent is an alleged child sex abuse perpetrator, courts are faced with the challenging task of balancing traditional parental rights with the evolving concept of individual children's rights. Many of these contests play out in the family courts, especially custody cases. Complicating the issue is how "best interest" is interpreted, with the maintenance of the parent-child relationship often taking importance over claims of physical or sexual abuse.

As we have seen in other settings such as churches, schools, and sports, many factors work in tandem to silence child victims and stymie their protectors. The family context can operate under a unique set of "closed system" factors that tend to silence child victims. This panel will address those factors, among others. Panelists will address trends, approaches, and resources both locally and nationally; available options, weighing the pros and cons of each; and practical parameters for practitioners and the courts.
Panel II: Custody and Visitation
Time: 11:15 a.m. - 12:20 p.m.
Moderator:
Judge Flora Becker, Family Court Judge (ret.)
Speakers:
Barbara Price, Former Executive Director, New Jersey Coalition to End Domestic Violence
Brad Jackman, Esq., Solicitor for Bucks County Children and Youth Social Services
Joyana Silberg, PhD, Psychologist, Sheppard Pratt Health System, Executive VP of Leadership Council on Child Abuse & Interpersonal Violence
Family courts are trained to view time-sharing or joint custody as the gold standard for child placement, and inherently in the best interests of the child. This approach can favor a shared parenting model above all other considerations, at times sacrificing child safety. An empirical study of six states by Allison Morrill of the Capacities and New England Research Institutes found that court preferences for joint custody and the so-called "friendly parent" principle outweighed judicial consideration of abuse claims. In addition, in some cases, a safe parent can lose custody to the alleged abusing parent due to a claim of "parental alienation syndrome" (PAS) or "parental alienation" (PA). Although PAS does not meet legal admissibility standards in criminal and civil courts, and PA is widely challenged in the scientific community and has never been tested, PAS - and variations of it under other names - remains the most common, and successful, defense in family courts. Panelists will explore how courts can and should balance these competing interests when making custody determinations.
Panel III: Qualifying Experts
Time: 1:25 p.m. - 2:35 p.m.
Moderator:
Diane Ellis-Marseglia, LCSW, Bucks County Commissioner
Speakers:
Dr. Steven Berkowitz, MD, Child Traumatologist and Director Penn Center for Youth & Family Trauma Response and Recovery
Dr. Philip V. Scribano, DO, MSCE at Children's Hospital of Philadelphia (CHOP,) Director Safe Place: The Center for Child Protection and Health
Matthew S. Lannetti, Esq, Deputy District Attorney Bucks County, Special Victims Unit
Erika Goettler, MA, Child Forensic Interview Specialist, Bucks County Children's Advocacy Center
As children are often prohibited from testifying due to a combination of factors, including a desire to protect minors, competency determinations, and many others, courts turn to experts to provide testimony regarding what is in the child's best interests. Competency determinations often prevent a child from testifying, despite the fact that the child is often the witness with first-hand knowledge of the facts. Competency assessment standards are rarely adjusted for a child's developmental stage. Experts may therefore be substituted for child victim testimony in the courtroom. As a result, a largely unregulated cottage industry of family court experts has grown, without clearly defined national or even statewide standards. The increase in the use of expert witnesses, along with a tendency of some courts and precedents to relax the rules of evidence in the family courts raises questions on how to best meet vulnerable children's needs. For adult expert testimony to have value in the courts it must fulfill the criteria for admissibility of the jurisdiction in which the proceeding is taking place. Forensic interviewing techniques as well as custody evaluation methodology should meet admissibility standards. The two evidentiary standards for expert scientific testimony are the Frye standard and Daubert standard. The prevailing standard in the past, the Frye standard, rests on what is called a "general acceptance" standard. It is no longer dominant. In contrast, Daubert, embraced by over 40 states, requires that the court establish the scientific validity of the testimony.
Pennsylvania is one of the few remaining states to continue to adhere to the Frye standard of admissibility for scientific evidence, as opposed to Daubert (or Federal Rule of Evidence 702). This panel will explore how these experts are and should be qualified in family, civil, and criminal courts (in the Commonwealth and federally) including the specific challenges faced in each.
Interactive roundtable with panel moderators
Time: 2:45 p.m. – 4:10 p.m.
Closing Remarks
Time: 4:10 p.m. - 4:30 p.m.
*Coffee and lunch will be provided
*Pennsylvania Social Work CEUs have been applied for and are expected to be approved.
To inquire about qualifying for new attorney, government employee, or social worker rates, please email the address listed below.
If you need additional information, please email ambassador@childusa.org or call 215-539-1906