Actions and Detail Panel
Chikly Health Institute - Lymph Drainage Therapy Level 1
Thu, Dec 1, 2016, 8:30 AM – Sun, Dec 4, 2016, 3:30 PM AKST
Description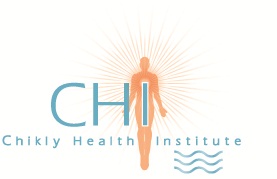 Lymph Drainage Therapy Level 1 - December 1, 2, 3, 4, 2016
Registration: 8:30 a.m. Thursday, December 1
Class:
9:00 a.m. - 5:00 p.m. Thursday through Saturday, December 1-3
8:00 a.m. - 3:30 p.m. Sunday, December 4
Early Registration: Through October 15, 2016
$495 for AMTA Members
$595 for Non-AMTA Members
Registration after October 15, 2016
$545 for AMTA Members
$645 for Non-AMTA Members
Lymph Drainage Therapy 1 (LDT1): Fluid Dynamics - Lymphatic Pathways - Anatomical Integrity is approved for:
24 CEUs for massage therapists - NCBTMB Approved Provider # 451238-10
24 CCU's for PT and PTA by Procert/APTtitude and ProCert
See below class description for additional information for class participants.
---
CLASS DESCRIPTION

LDT1 takes traditional lymph drainage techniques and adds a level of precision. LDT is the first technique that enables practitioners to detect and palpate the specific rhythm, direction, depth and quality of the lymph flow anywhere in the body. Skilled practitioners with developed listening skills can practice Manual Lymphatic Mapping (MLM) of the lymphatic vessels.
LDT practitioners use their hands to assess and enhance overall circulation as well as determine the best alternate pathways for draining stagnant body fluid (lymph, interstitial, synovial fluid, etc…). Therapists work with flat hands, using all the fingers to simulate gentle, specific wave-like movements.
These subtle manual maneuvers activate lymph and interstitial fluid circulation as well as stimulate the functioning of the immune and parasympathetic nervous systems.
ADDITIONAL INFORMATION
Please Note:

We need one massage table for every two class participants. If you have a massage table available, bring it. You may not use your table but we don't want to be short.
Cancellation Policy:
All refunds or partial refunds are minus processing fee ranging from $28 to $36 depending upon type of registration. All refund requests must be emailed to akamta.education@gmal.com by the dates listed.
100% refund ends October 15, 2016
50% refund ends November 1, 2016
25% refund ends November 16, 2016
After November 16, 2016, no refunds will be given.
In case of emergency, registration may be transferred to another person.

Attire:
Bring comfortable, loose fitting clothes. Some of these approaches require to touch an exposed skin, we encourage you to bring a bath towel, lab clothes, and appropriate undergarments so that you are comfortable.
Short finger nails are required for some techniques.
Due to potential chemical sensitivities of your classmates, please refrain from wearing perfumes or oils to class.
Requisite Preparation for the Class - Pre-Study:
To prepare for the course we suggest that you read
Advanced Reading:
Silent Waves, All of Part 1, All of 2; in Part 5 just chapter one and all of Part 6.
Lymph Drainage Therapy 1 Anatomical Terms
In order to be best prepared for LDT1, be sure you clearly understand the following words and, as applicable, know where to locate them in the body:
• Proximal, distal, medial, lateral, anterior, posterior, superior (cephalic), inferior (caudal)
• Acute, subacute
• Afferent, efferent vessel
• Basal membrane, dermoepidermic junction
• Interstitial fluid, interstitium, intracellular/extracellular compartment
• Colloid, plasma, cerebrospinal fluid (CSF)
• Lymph node, thoracic duct, cisterna chyli
• Lipid, fatty acid
• Sympathetic and parasympathetic innervation, macrophage, B and T lymphocytes, primary and secondary lymphoid organs, humoral and cellular immunity
• Edema
• Antigen, antibody, plasmocyte, adenopathy, lymphoma, superior vena cava, inferior vena cava, internal jugular vein, subclavian vein, brachiocephalic (innominate) vein, common iliac artery, external and internal iliac artery, femoral vein
• Parotid gland
• Sternocleidomastoid, trapezius, spinal accessory nerve
• Axilla, inguinal, femoral triangle
• Medial-lateral epicondyle, medial-lateral malleoli
• Peristaltic contraction
• Antispasmodic (antispastic)