Description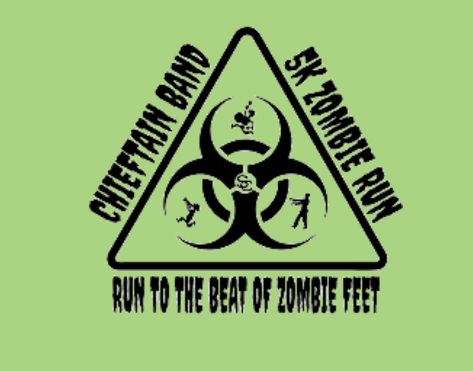 UPDATE: zombies be at the start point at 3:00 PM, runners should check in at 4:00 PM We look forward to seeing you all at the race!
Come Support Seminole Band Boosters at our first ever 5K Zombie Run! Join us on October 21, 2017 at Reynolds Wellness Center track 5 pm for a 5K that's sure to get your blood pumping. The 5K will start at the Wellness Center Track.
Participants can choose to wear a survival belt (provided at race) and be pursued by zombies in designated zombie zones. Participants that complete the course with a flag intact, "survive" the run. Those that had all flags pulled by zombies were "infected" by the zombies. Participants can also choose to run the race and not be pursued by zombies (You don't wear a belt). Or participants can choose to dress as a zombie and run the race. If you would like to be a zombie you should register as a Zombie in the registration section. (come dressed as a zombie or we will transform you. Please wear proper clothes if you plan to be a zombie)
Show your support of Seminole Band Boosters and have a blast dodging zombies. Prove you have what it takes to survive a zombie apocalypse!
You must be registered by October 1st to be guaranteed a t-shirt and use of a survival belt.
Pre-RegistrationFee:
Chidren 5 and under: 10.00
Seminole Student: 15.00
Youth 25.00
Adult 30.00
Late/Race Day All Registrants pay $35.00
Awards:
All participants will receive a participation medal for completing the run (If registered by OCT 1st).
You may purchase an extra t-shirt sizes are Youth small- Youth XL and Adult Small - Adult 4XL
Shirt Pricing : Youth 16.00
Adult 18.00
Adult 2x or larger 20.00

Packet Pickup:
Packet pickup will be Friday October 20th and before race on October 21st.
You must pickup packet in person no packets will be mailed.
The same applies to T-Shirts.
If you would like to register but prefer not to register online please contact the race director for alternative registration. Please print the form located at the bottom. Contact race director to turn in form and registation fee.
Please email the race director with any questions
seminolebandboosterzombierun@hotmail.com
https://seminolebandboosters.org/5k-zombie-fun-run visit our website for course map and other great information.
Race Route: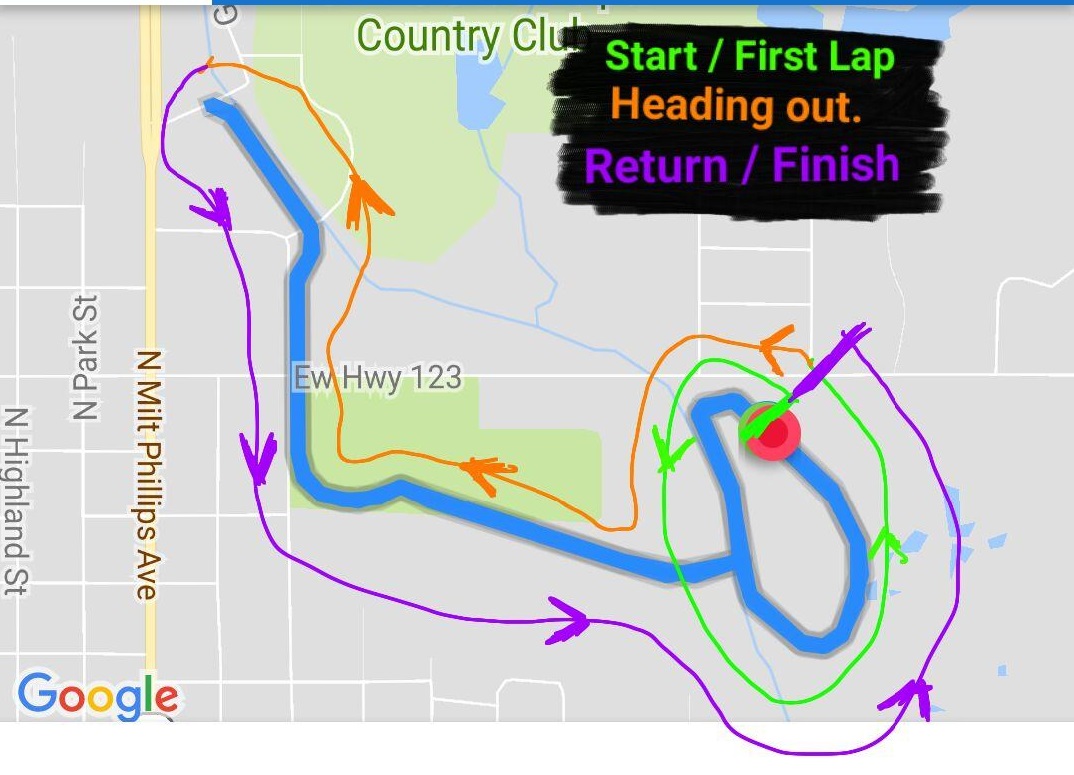 Right click on form below, select open in new tab and print from there. Cash and Check registration does not have a fee.