Sales Have Ended
Registrations are closed
Thank you for your interest in this event. The registration for this Online Hiring Event has ended. Please make sure to check the Crossover Company Profile for upcoming Hiring Events!
Sales Have Ended
Registrations are closed
Thank you for your interest in this event. The registration for this Online Hiring Event has ended. Please make sure to check the Crossover Company Profile for upcoming Hiring Events!
Description
We're running an Online Hiring Event on January 5th, 2019, to hire Chief of Staff ($100k/yr).
Online Hiring Events are live forums designed to enable you to understand the role and requirements through an interactive Q&A session followed by a self-directed testing process. The testing takes between 3-5 hours to complete. It's worth taking the time to finish all the tests because we evaluate every single complete application to find the top talent.
This event will include all testing required to apply for the role. Upon grading the tests, and if you advance, we will set up an interview with the hiring manager.
You can see more details about this role here:
https://www.crossover.com/chief-of-staff?utm_campaign=Jan5event
---
As Chief of Staff - you will meet with the Group COO daily to prioritize and organize requests. You will take his vision to plan and execute business initiatives including software engineering projects. You will liaise with internal and external stakeholders to lead and support the global engineering program executives.
You will interact daily to prioritize and project management work with top executives. Your goal will be to offload and handle as many of these requests as possible, ensuring that commitments and deadlines are met.
This is not an administrative assistant role. You will be part of the COO Chief of Staff team, you will start your way in a Bootcamp of managers learning our WSPro skills and our company culture, you will graduate with the highest standards of our internal management methodologies and will be ready to join our productive teams to fix and boost productivity (and you will be paid while learning at bootcamp) .
You will be solving complex problems, and managing across functional groups to have a deep understanding of engineering. For example, your first assignment will be to deep dive into the docker based development environment platform called "devspaces" and prepare a business value delivery report.
To excel in this position, you will be a self-motivated individual that possess expert task management and operational skill attention to detail and thrive in a fast-paced virtual environment.
Candidate Requirements:
Computer Sciences Bachelor Degree or Higher

Management Experience within an International or Multinational Software Company

2+ years of experience in coding for software development

2+ years of experience in Project Management across cross-functional teams with the expertise to lead complex strategic and engineering operational initiatives

Must be organized with the ability to manage a vast number of projects simultaneously to ensure that COO's office never misses sensitive deadlines

Excellent English, written and oral communication, presentation and facilitation skills

Comfort in a rapidly changing environment and able to work virtually and with cross-functional teams

Problem-solving and adaptability skills

A strong sense of urgency and results orientation to deliver on a weekly basis
Register by clicking the green button. The Webinar address and test platform link will be sent to confirmed candidates by email.
Join our community of remote professionals!
We have over 4,000 Crossover team members and are growing our network around the world. Watch this video to hear from team members in Brazil, Russia, Poland, Argentina, Turkey, Romania, Ukraine, and Hungary. https://youtu.be/L_hhRUutsko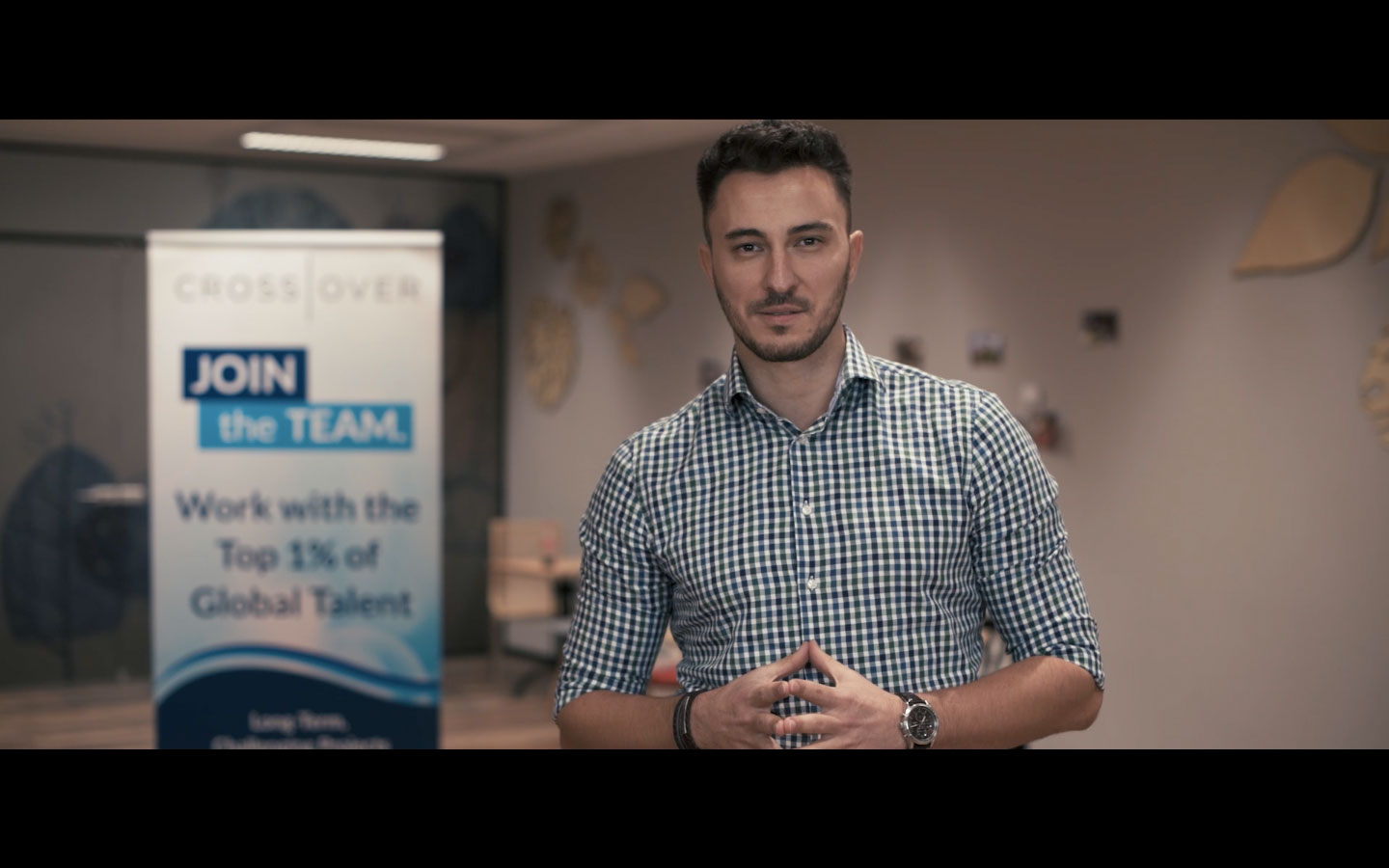 Watch our Pre-Event Checklist Video!