Join us for sips, light bites, music, hula hooping, fun and discounted workshops.
About this event
It's time for Chick's Creative Studio's annual open house. We'll be both inside the studio as well as outside on the patio with workshops, music, light bites and sips (while they last).
Register for a workshop or drop in and hang out with us. Either way, let me know you're coming so I can plan accordingly (register via Eventbrite).
Hope to see ya this year!
www.sipmaketake.com
www.meetup.com/sipmaketake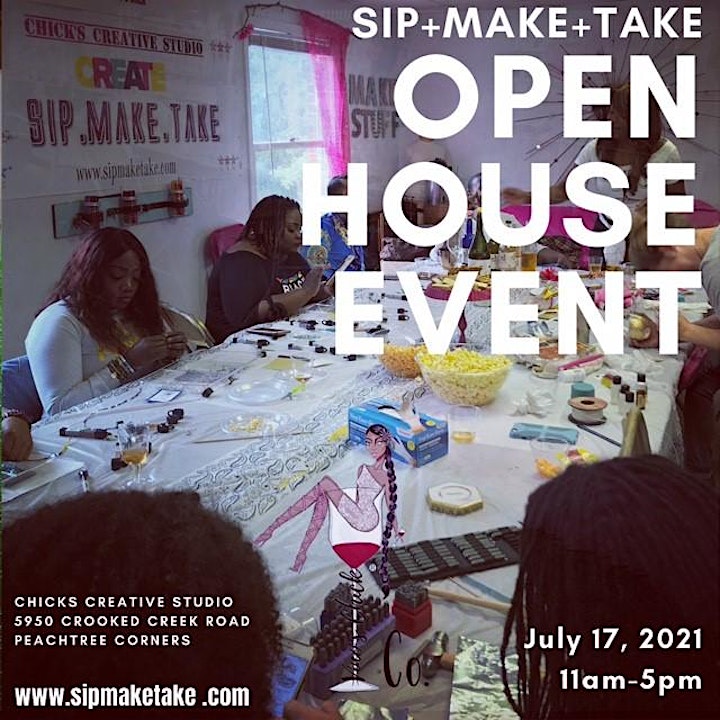 Organizer of Chick's Creative Studio - Open House
I'm Tonii Turner, founder of Vino's Chick®
I'm a wine maker, the Mocha Martha Stewart type, event producer and owner of Chick's Creative Studio. I'm the creator of SipMakeTake.com, PocketChageGems.com and the Him Collection.  I love wine and making stuff... and love people who love wine and making stuff. 
http://www.vinoschick.com
IG: vinos.chick