Chickens and YOU Training Series - Workshop 5 Primary Poultry Health Care

Tuesday, June 19, 2012 from 6:30 PM to 8:30 PM (EDT)
Event Details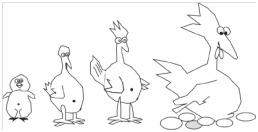 Chickens and YOU Training Series Leading to the
Master Chicken Keeper Certification
Primary Poultry Health Care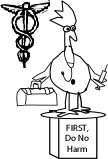 Learn the basics of preventative disease management that utilizes proactive care to keep your flock healthy. You will learn about considerations for housing, air quality, feed, water and special challenges that you might face with your flock. You will learn how to treat the most common diseases as well as wounds and trauma. Includes hands-on administration of treatments and wound care. Learn how to use or make simple, but effective treatments without prescription drugs. This workshop teaches you what you need to know to avoid most veterinary bills.  Space is limited.

Date:  Tuesday, June 19th, 2012

Time:  6:30-8:30pm

Cost:  $20 per individual or $35 per couple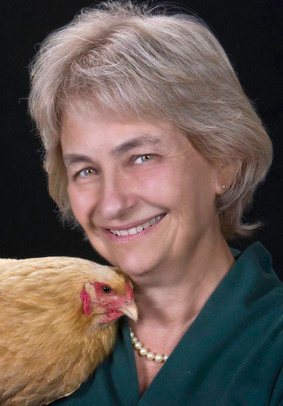 About the Instructor
Patricia Foreman graduated from Indiana University with a Masters of Public Administration.  She went on to Graduate School and received her BSC both from Indiana, and then from Purdue University, where she majored in Animal Science, Genetics and Nutrition.  She is both an author and licensed pharmacist.

She is the author of City Chicks: Keeping Micro-flocks of Laying Hens as Garden Helpers, Compost Makers, Bio-recyclers and Local food Suppliers.  She is the co-author of Chicken Tractor, Day Range Poultry, Backyard Market Gardening and A Tiny Home to Call Your Own.
Sponsored by The Gossamer Foundation and Good Earth Publications, Inc.,  and hosted by ChiknEGG Productions, LLC.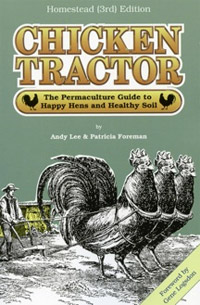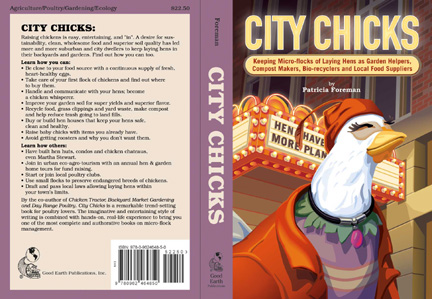 We recommend you purchase one or both of Pat's books for reference.  Autographed copies are available on ChiknEGG.com.
Chickens are mascots of the local foods movement. Chickens have skill sets that can be gainfully employed in backyard gardens. This series of courses explores in detail with hand-on, real-life information and discussions that give you practical and effective cutting-edge ways to integrate chickens in with your yard and garden that benefit you, your neighborhood and your community. They can empower urban agriculture, and serve as clucking civic workers to help save BIG TIME local tax-payer dollars. Benefits of using a "Chicken Have-More Plan" are explored. It's time to "think outside the coop and inside your garden" and these courses show you how.
• Laying Hens 101
• Gardening with Chickens
• Brooding Baby Chicks from Scratch
• Way of the Hen: Using Broody Hens to Incubate and Hatch Eggs Naturally
• Composting with Chicken Helpers
• How to be a Chicken Whisperer
• Eggs-trordinary Eggs! The Chemistry and Science behind Cooking with Eggs
• Coop Construction
• Chicken Tractor Construction
• Processing Birds for Meat
• Roosters 101
• Showing Poultry
• How to Get Chickens Legalized In Your City: Strategies from Across North America
STAY TUNED FOR UPCOMING CLASSES!
 
To arrange a course in your area, contact Lisa Dearden: 
manager@ChiknEGG.com or 804-314-9141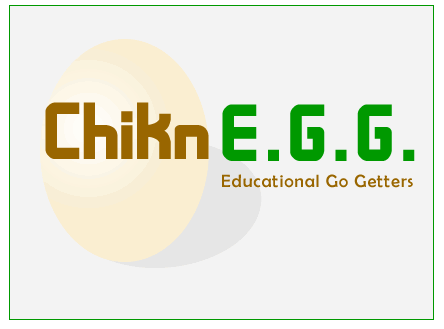 When & Where

William Byrd Community House
224 South Cherry Street
Richmond, VA 23220-6102


Tuesday, June 19, 2012 from 6:30 PM to 8:30 PM (EDT)
Add to my calendar
Organizer
Chiknegg Productions
Chiknegg incubates, hatches and nurtures food businesses by providing consulting, training and commercial kitchen space for food entrepreneurs.
Chickens and YOU Training Series - Workshop 5 Primary Poultry Health Care