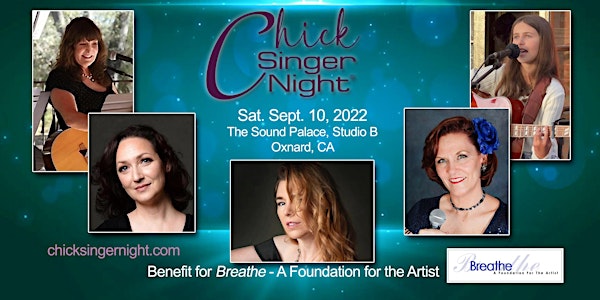 Chick Singer Night | 34th Anniversary Show | Benefit Concert for Breathe
Chick Singer Night® is the world's longest-running songfest for female artists. Five featured singers perform with the amazing CSN Band.
When and where
Location
Studio B 1681 Beacon Place Oxnard, 93033
Refund Policy
Contact the organizer to request a refund.
Eventbrite's fee is nonrefundable.
About this event
Chick Singer Night is proud to present our 34th Anniversary Show at The Sound Palace - Studio B. What started in Chicago over 30 years ago has grown into an international presence with chapters in over 20 cities nationwide and abroad. The evening will showcase five featured singer/songwriters backed by the incredible CSN Band.
The mission of CSN is to help female artists in all aspects of their musical lives with a showcase that welcomes all singers to share a stage free from competition or criticism. Hosting the celebration is our new CSN VC Director, Jodi Farrell. Jodi is a CSN alumni who is an accomplished singer-songwriter and an award-winning music educator in Ventura California for the past 28 years.
A portion of the proceeds from this event will benefit Breathe- A Foundation for the Artist. Breathe is a not-for-profit organization dedicated to supporting arts education and the performing arts. CSN's 34th Anniversary Show will help fund Breathe's educational programs, which include after-school and in-school workshops in theatre, music, and dance. For more information about Breathe and how to become involved: BreatheForArtists.org
The evening will showcase five featured singer/songwriters all backed by the incredible CSN Band! It's sure to be a night of extraordinary music and BIG FUN!! Limited seating, so be sure to get your tickets early!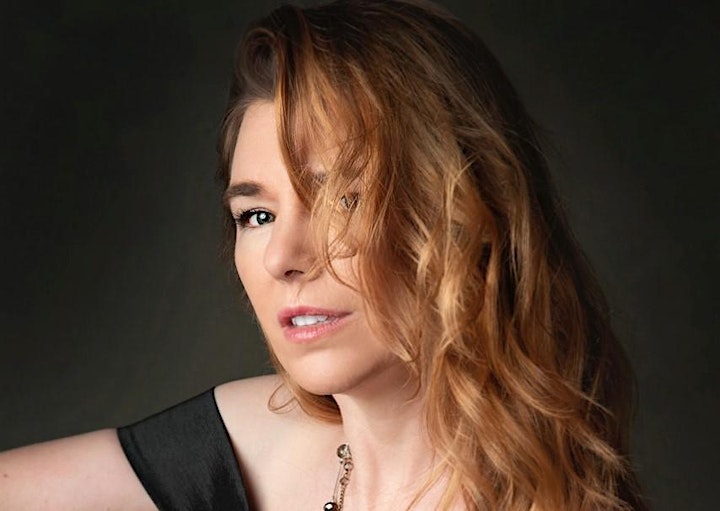 Marina V is an award-winning Russian-American recording pop artist, singer/pianist/songwriter with a "hauntingly beautiful" voice (LA TIMES) and "melodic and passionate" music (The Washington Post). A self-described "musical lovechild of The Beatles, Tori Amos and Tchaikovsky", Marina grew up in Moscow and has been singing and writing songs since a very young age.
After being rewarded a prestigious scholarship, Marina came to America at the age of 15, by herself. It wasn't easy, and somewhere between visa issues, crazy odd jobs, missing her family, playing ice hockey and attending a university in Illinois, she worked hard and has since blossomed into an international voice. She self-released 12 albums and, together with her husband/co-writer, Nick Baker, has played over 1,300 shows worldwide.
Marina has collaborated with GRAMMY & EMMY winners, platinum-selling artists and legends like Jack Douglas (John Lennon, Aerosmith), received many awards (such as The Los Angeles Music Critic Award, a Hollywood International Entertainment Award and an award from Sir Bob Geldof) and has been praised for her work as a cultural ambassador by Senator Bill Bradley.
She has written multiple songs for films and ads such as PEPSI, has had her songs on NBC, CBS, SONY, Oprah Winfrey Network, Lifetime and The National Geographic, among many others. She's co-written several songs for NBC's Days of Our Lives and even appeared singing on screen.
Marina's songs have timeless quality that transcends boundaries and touches fans from all walks of life. From the very beginning of her career she's maintained a close relationship with fans, who have played an instrumental part in her success, sponsoring the creation of every one of her albums and tours.
She was among the first artists on Patreon (launching her 2 Songs A Month Club in 2014) and Twitch.tv (starting her online concert series a year before livestreaming became widely accepted). In 2019 Marina & her husband/guitarist/co-writer, Nick Baker, welcomed their first child.
Please visit www.MarinaV.com for latest news. Join Marina's 2 SONGS A MONTH CLUB and catch her performing online on twitch.tv/MarinaVmusic.
Diana Bacon is a singer, songwriter living in Santa Barbara. She sings several times a year at the Soho Jazz Jam and has performed her original songs at various locations around town. Diana began singing in clubs and at events with a rock and roll band and in the last 3 years has turned her attention to singing Jazz. Her love of swing dancing inspired her to write and sing swing dance songs. Diana is currently working on recording her original swing dance music and hopes to have people dancing to her music soon!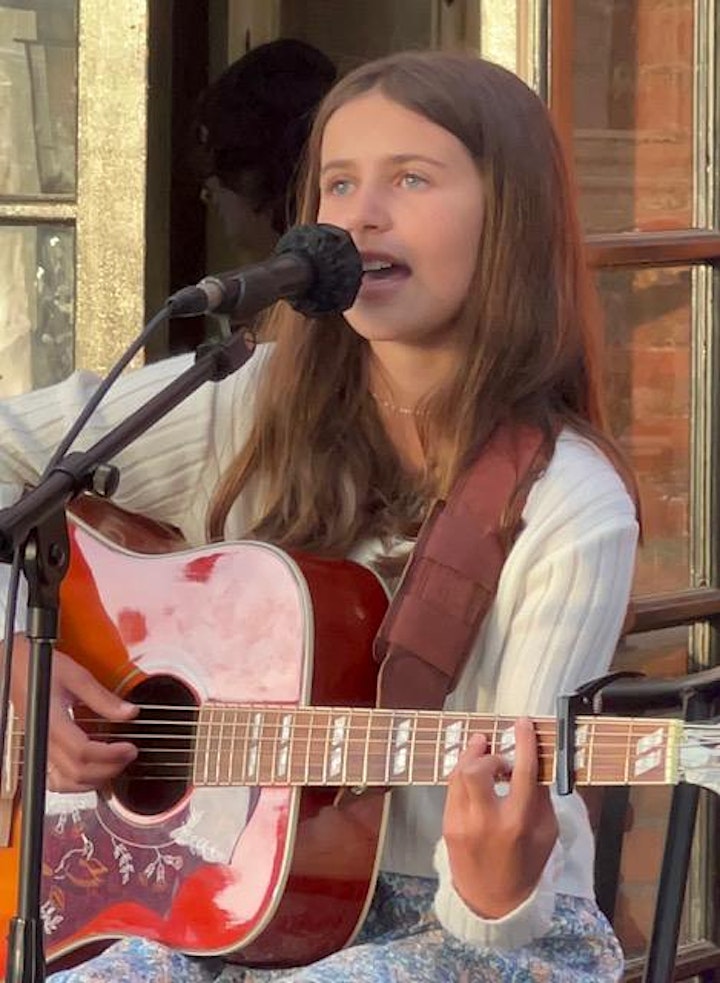 Olivia Mucha is a 12-year-old singer-songwriter from coastal Ventura, California. She first started playing piano at age 5 and shortly thereafter the guitar at age 8. Early on she's always shown a strong passion for writing her own music. She released her first album of original songs, titled 'Spring Street', in 2021. Long dubbed 'an old soul' by any adult who knows her, her songwriting reflects a keen attention to detail, the human condition, simple pleasures, and the struggles that we all must confront. Olivia plays guitar, piano, ukelele, and violin.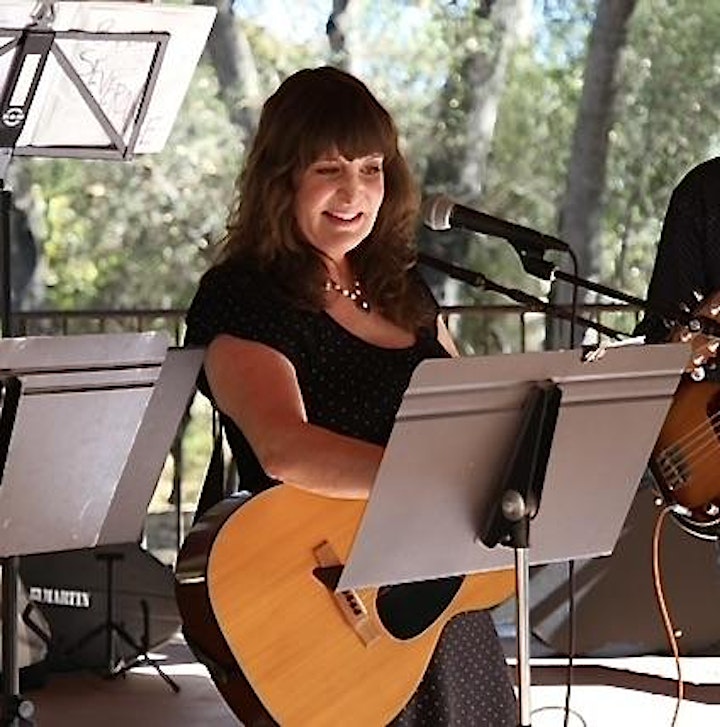 Kerri Climer is a singer/songwriter from Ojai. She is a veteran performer of many local festivals including multiple performances at Ojai Day and the Lavender Festival. Kerri is a member of Ojai Songwriters Anonymous and performed at the reopening of Libbey Bowl. She has also played many benefit concerts to support local organizations. She collaborates with many talented local musicians and her music and videos can be seen on YouTube.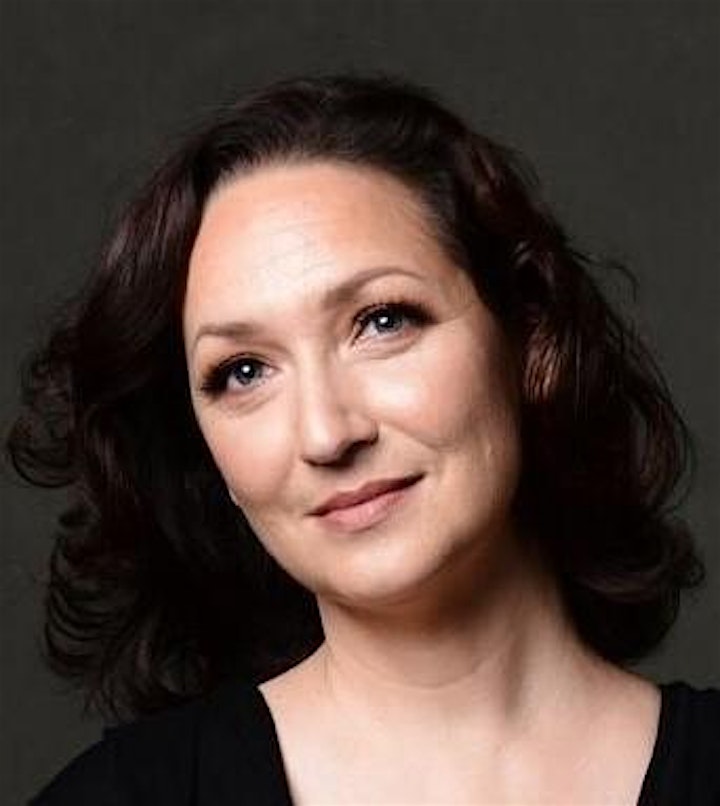 Vanise Terry is deep-rooted in the Ventura County music scene, bringing her strong and sultry voice to a wide range of music genres from female-led classic rock songs to country, blues, and contemporary. She was the winner of the 2021 Battle of the Bands at Spookstock - Washington DC's largest, most secretive concert festival that raises money for the CIA Officers Memorial Foundation and the Special Operations Warrior Foundation, which was featured on CBS. You can catch her shows at a variety of venues throughout Ventura County.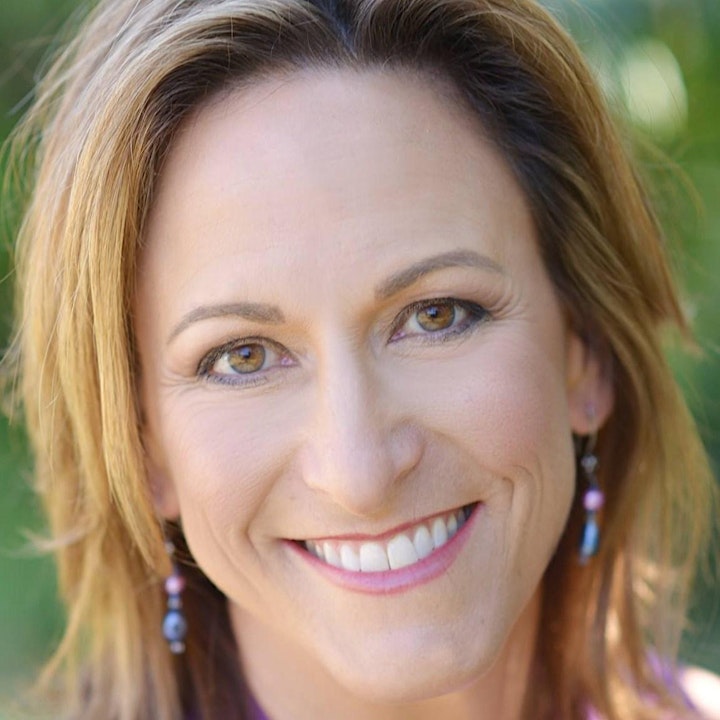 CHICK SINGER NIGHT Ventura County JODI FARRELL - Director
Jodi Farrell has been a music instructor in Ventura for the past 28 years. She teaches music lessons in voice, guitar, and piano to both beginners and experienced performers.
Aside from private music lessons, Jodi also spent 11 years teaching an evening vocal performance class at Ventura County Community College, and as a member of National Association of Teachers of Singers, she participated as an adjudicator for many of their performance competitions.
Jodi has received the honored title and award of "Best Music Teacher in Ventura County" from the VC Reporter poll 2010, 2011 and has remained in the top 3 each year since. In 2019, Jodi, once again, received 1st place honors and award for "Best Music Teacher in Ventura County" in VC Reporter's poll with a repeat win in 2020 & 2021. She was also awarded the City of Ventura's "2016 Mayor's Art Award for Arts Educator", an award presented to an individual or organization whose achievements and contributions to arts education have been significant and far reaching.
Her students have achieved recognition and awards for their participation in local competitions, such as the Spotlight Awards and National High School Musical Theatre Awards. Jodi even has students performing in international touring bands and a few alumni on the great stages of Broadway (Sara Jean Ford).
The most valuable asset Jodi brings to her students is the fact that she herself is also a professional performer. Jodi is a long time singer songwriter. She fronted a blues band, The Front Street Prophets, and performed with TreCoustics, a local Ventura County acoustic rock band that offered beautiful 3 part harmonies while playing both originals and classic covers.
Jodi's duo with Jim Rankin currently perform throughout Ventura County. Jodi has also performed internationally in Taiwan at their yearly memorial music concert at Taiwan University. Jodi is always looking for new and exciting performance opportunities. https://jodifarrell.com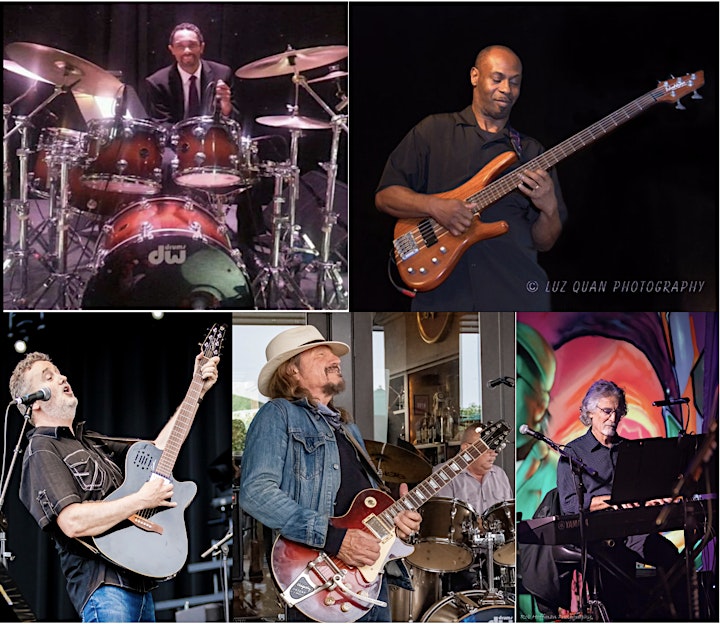 CSN VC BAND
Michael Henszey • Music Director, rhythm guitar, vocals
George Friedenthal • Keyboards, vocals
Ray Pannell • Lead guitar
Mychal Lomas • Bass
Donzell Davis • Drums