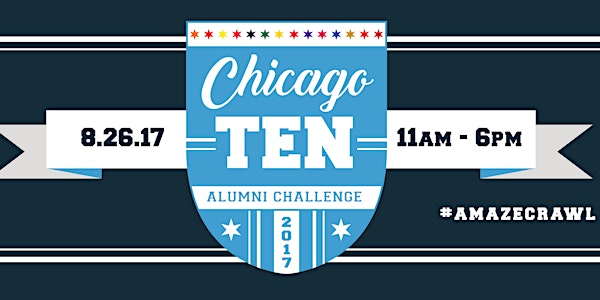 ChicagoTEN Alumni Challenge 2017
When and where
Location
River North Chicago, IL 60654
Description
Best Day Ever For Big Ten Alumni and Fans! #amazecrawl
** Schedule **
11a-1p Theory
1p

-2ish

Rockit
2ish-? El Hefe
Join all your BigTen friends Saturday, Aug. 26, for the "ChicagoTEN Alumni Challenge" - a crawl through the best River North bars to kick off college football season!
Part school reunion, and part block-party, this is the day we're all in college again!!!
Checkin is at 11am, the party will be rockin' by noon.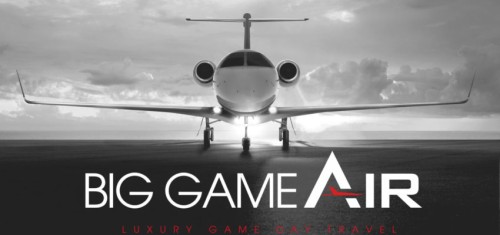 **NEW THIS YEAR** We're running a special contest... the prize? A pair of tickets... ON A PRIVATE JET... to one of 4 BigTen football games. Yes, that's right, you and a friend could be headed back to campus in style this year, even a limo to and from the stadium is included. Just coordinate with your bestie and put together the best outfit, spirit twins or rivals, it's your call! Winner will be announced at noon, so get there early for your best chance to win!
As always, drink specials at every bar, how long can you last???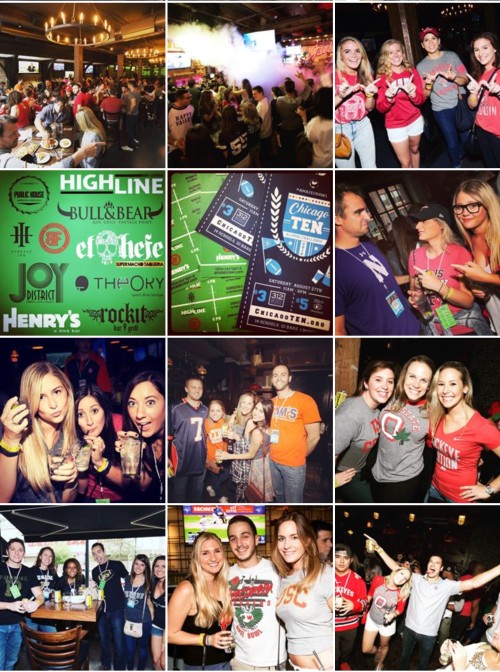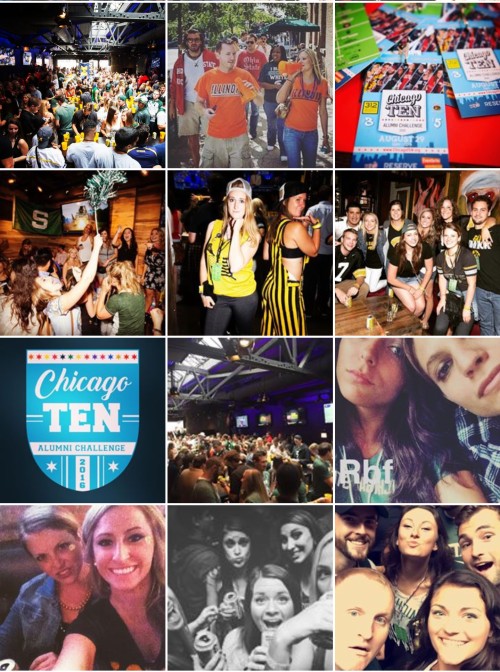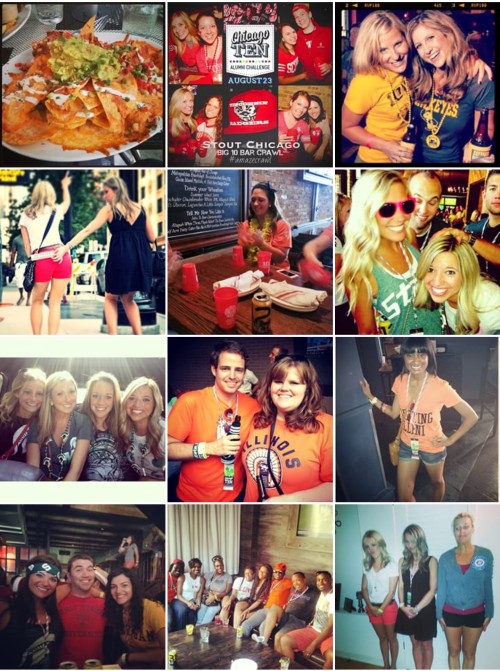 Follow us on FACEBOOK, INSTAGRAM, and TWITTER using #amazecrawl :)
More pics: https://www.instagram.com/explore/tags/amazecrawl/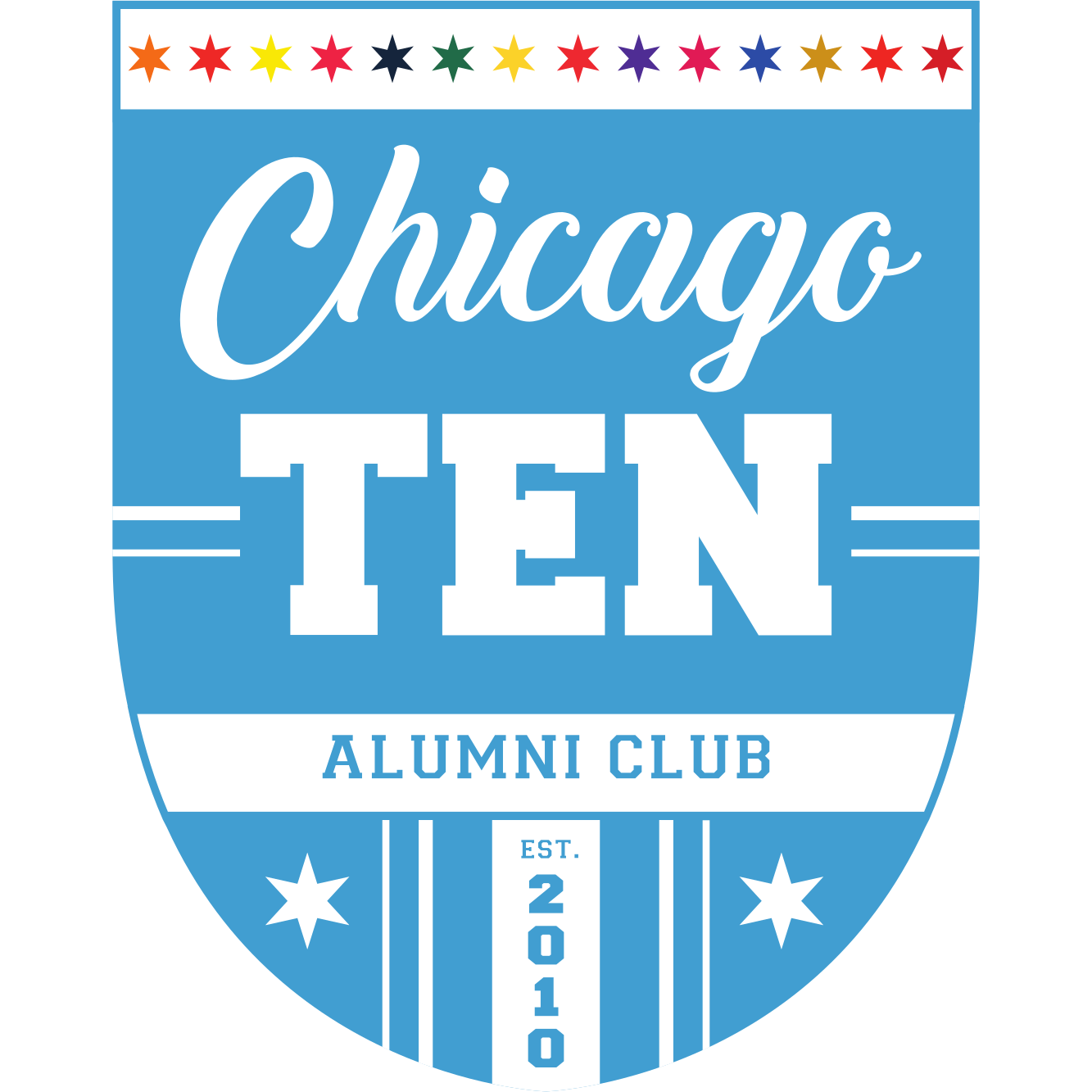 The ChicagoTEN alumni club was founded in 2010 to bring the 300,000+ Chicago-area Big Ten university alumni together to host events, celebrate rivalries and give back to the community and universities. It consists of alumni club leaders and liaisons from each of the 14 Big Ten Schools: University of Illinois, Indiana University, University of Iowa, University of Maryland, University of Michigan, Michigan State University, University of Minnesota, University of Nebraska, Northwestern University, Ohio State University, Penn State University, Purdue, Rutgers University, and University of Wisconsin.
Learn more at www.ChicagoTEN.org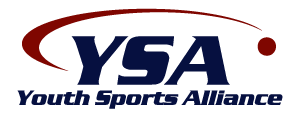 Chicago Youth Sports Alliance is a Chicago-based non-profit that was founded with the intent of using athletics and fitness as a platform to improve the social and academic development of Chicago's youth. Chicago YSA partners with schools and organizations located in some of Chicago's most underserved communities, providing opportunity to students in grades 3-12.
Learn more at www.ChicagoYSA.com
FAQ:
What comes with a ticket? A wristband for entry to the bars (can't get in without one), and drink specials all day. There will be some surprises too (as usual)!!
Where do I check-in? THEORY 9 W Hubbard at 11am-NOON.

What if I'm after noon? If you sleep through your alarm, email a friend your e-ticket and they can pick up for you. They'll have to meet you at the door to give you your wristband or meet in-between bars on the street. We'l have volunteers at the bar to help.
What if I need a ticket day-of? You can buy tickets here on eventbrite with a credit card or $20 cash at any of the stops.
Wait, so what's the schedule? This year it's basically a block party down Hubbard Street. Hit all the bars if you're up for the challenge?! (Schedule was emailed to all ticket holders!)
Do I really need a ticket? Yes. The bouncers will not let you in without a crawl wristband. Don't miss out!
How do I win those tickets on that private jet? We are picking 1 lucky attendee to win the 2 roundtrip tickets to a BigTen game (winner chooses from several games). A limo to and from the stadium is included, as are drinks and snacks on the plane. Judge will pick the winner based on school spirit, so dress in those school colors! You must be present to win, and the winner will be picked exactly at noon,

increase your chances that we see you

by getting there early.
CONTACT
Some important notes:
Wristband required to get into participating bars

Donation is non-refundable

This event is not in any way associated with, endorsed by, or otherwise authorized by the Big Ten Conference.