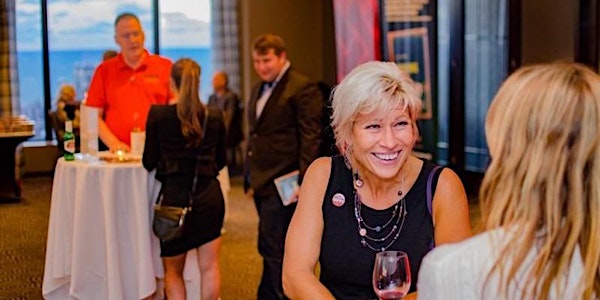 Chicagoland Pricing Professionals Network - July 2017, Hosted by Pentair
Event Information
Location
Pentair
1040 Muirfield Drive
Hanover Park, IL 60133
Description
Join Pentair and other professionals engaged in pricing for conversation and refreshments at the Chicagoland Pricing Professionals Network! We'll be discussing pricing challenges and networking with peers at other businesses throughout the city.
Our host for the May meeting: Pentair.
Special Sponsors: Wiglaf Pricing, Price f(x), and The Professional Pricing Society.
We'll have a 30 minute discussion with the host on pricing and corporate strategy, seeing how sales, finance, marketing, and operations all work together to make pricing excellence. This will be followed by 30 minutes of Q&A, then networking with all attendees.
Expect to meet pricing professionals, pricing recruiters, pricing consultants, and pricing software providers, as well as peers in sales, marketing, finance, and more.
All are welcome.
More about our host and sponsors:
We are a global water, fluid, thermal management, and equipment protection partner with industry leading products, services, and solutions that fit your changing needs. We aim to deliver the adaptive, industry-leading solutions that help ensure a safer, healthier future for all.

Wiglaf Pricing is a boutique consultancy for your organization's pricing strategy. Executives seek out Wiglaf Pricing to make core pricing decisions in the face of uncertainty. We deliver results that matter. Wiglaf Pricing is Helping Executives Manage Price Better.™

Price f(x) is a young and unconventional software company created by experienced pricing professionals. Designed and built on a purely SaaS architecture, our solution provides the flexibility, functionality and speed to help our clients elevate their pricing game and compete in the digital age.
The Professional Pricing Society's mission is to nurture a growing community of pricing professionals committed to disseminating pricing expertise throughout the business world. We do this by providing a multi-platform forum through which exceptionally talented and creative experts can exchange cutting edge pricing strategies, tactics and technology. In short, we connect great ideas with great people.
Date and time
Location
Pentair
1040 Muirfield Drive
Hanover Park, IL 60133