About this Event
After decades of social progress towards equality, women are still under-represented in Science, Technology, Engineering, and Mathematics (STEM), particularly at advanced career stages and in leadership. Gender bias, which often operates on an unconscious level due to our cultural environment, underlies persistent stereotypes and disparities. The goal of Chicago Women in STEM Symposium: 2019 is to place Chicago on the forefront of positive change by fostering a diverse and inclusive local STEM community. Women are an under-utilized resource, and increasing their participation in STEM will enhance discovery and innovation to benefit our global society.
Our half-day symposium will commence with an interactive implicit bias workshop, followed by lunch and a concurrent info booth session.
We will highlight local women leaders in STEM and learn first-hand their experiences and motivations during a series of short presentations.
The closing networking reception will connect early career women with invited Chicago-area STEM faculty and professionals.
Symposium Program - March 8th, 2019
11:00 am – Short welcome, introduction, and statement of goals
Colleen Zaccard, PhD (Chair, Chicago Women in STEM Initiative, NUPA, Postdoctoral Fellow, Dept of Physiology, Feinberg, Northwestern
11:15 am - 12:45 pm – Interactive workshop – Navigating Gender Bias in STEM from the Inside Out
Nancy Ruggeri, PhD (Director, Graduate and Postdoctoral Programs, Searle Center for Advancing Learning and Teaching, Northwestern)
Lauren Woods, PhD (Asst Director of CIRTL, Searle Center for Advancing Learning and Teaching, Northwestern)
Stephanie Knezz, PhD (Asst Professor of Instruction, Dept of Chemistry, Weinberg College of Arts and Sciences, Northwestern)
12:45 - 1:15 pm – Lunch and refreshments – Sponsor info booth session
1:15 - 2:30 pm – Short talks by local academic women leaders in STEM
Emily Harburg, PhD (Director, Emerging Technology & Innovation at Education First in Boston, MA, Co-founder and Director of Programs for nonprofit- Brave Initiatives)
Shikha Jain, MD (Asst Professor Hematology/Oncology, Physician Director, Media for Rush Cancer Center at Rush University Medical Center)
Elizabeth Glover, PhD (Asst Professor, Director of Behavioral Laboratory, Psychiatry, College of Medicine, University of Illinois at Chicago)
Ka Yee Lee, PhD (Vice Provost for Research, Professor of Chemistry, the James Franck Institute, Institute for Biophysical Dynamics and the College, , University of Chicago)
Kristina Ropella, PhD (Dean, Opus College of Engineering, Professor of Biomedical Engineering, Director, Joint Ph.D. Program in Functional Imaging, Marquette University & Medical College of Wisconsin)
2:30 PM - 2:45 pm – Coffee break - Sponsor info booth session
2:45 - 4:00 pm – Keynote address on recognizing implicit bias in STEM and developing counter-strategies
Dr. Eve Fine, Associate Scientist and Director of Curriculum Development and Implementation, WISELI, University of Wisconsin – Madison
4:00 - 5:30 pm – Networking reception – Substantial appetizers and drinks will be served during informal round-table networking with invited local women leaders in STEM.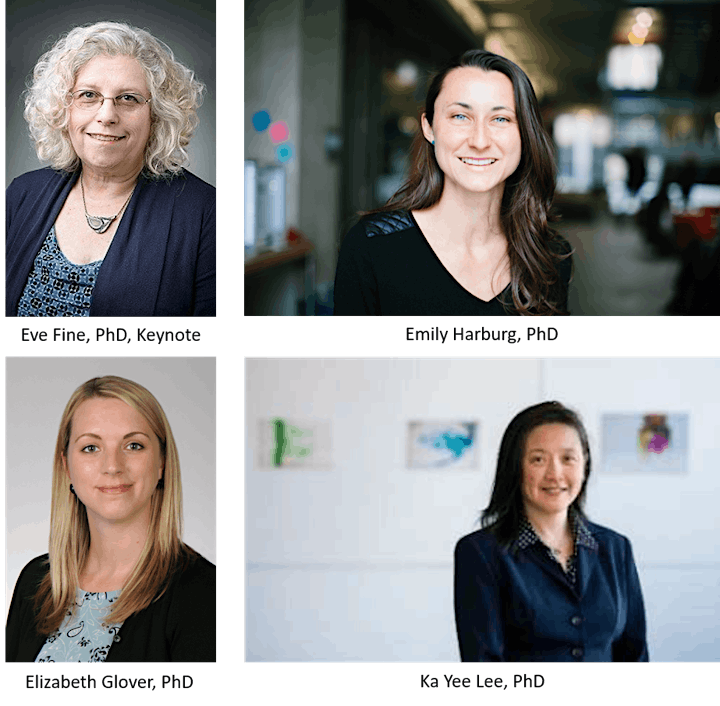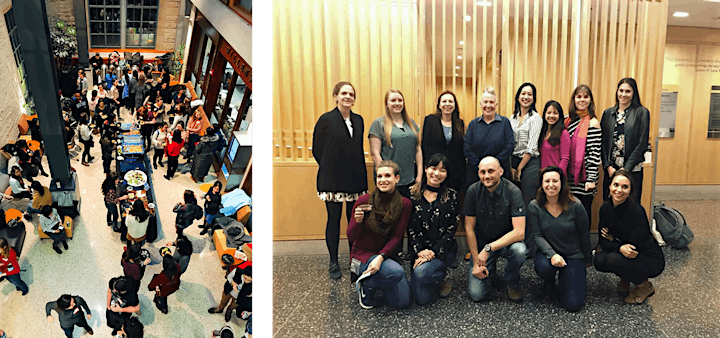 Please visit our website for more information about the Chicago Women in STEM Initiative and our interdisciplinary mentoring program, STEM Circuits.
Additional information on the 2019 symposium's interactive workshop, speakers, and sponsors as well as a 2018 symposium summary are available.
Questions? Contact us by email at: women@nupostdocs.org