Description
Chicago Women in Digital June OPEN Meetup

Heard of Women in Digital but unsure what it means to be a member? Attend this OPEN Meetup to learn what we are all about. This event is FREE to attend, and we do not hold open events often, so make sure to gather your squad, and connect with the empowering Members of WID. You will also get to meet your Chicago City Champion and Board!
Agenda:
6:00pm – 6:30pm: Check-in. Mix + Mingle

6:30pm - 6:40pm: News + Updates from the Board
6:40pm - 7:10pm: Asks + Gives with WID Director of Membership, Kim Hopcraft - Learn about the history and founding of Women in Digital, the benefits of Membership, and how we build each other up by exchanging our power.
7:10pm - 7:20pm: Break
7:20pm - 7:50pm: Guest Speaker; TBA
7:50pm - 8:00pm: Individual Asks + Gives, and open networking continues. Members trade their power by asking for, and giving, support, advice, and favors.
This event is for Women in Digital members only.
Memberships are still available in Chicago and going quickly. Our market has over 100 Founding Members, meaning that Power Memberships are now available. Power Membership rates are $40/month, or $430/annual. Become a member here.

Featured Guests:
Kim Hopcraft, Director of Membership, Women In Digital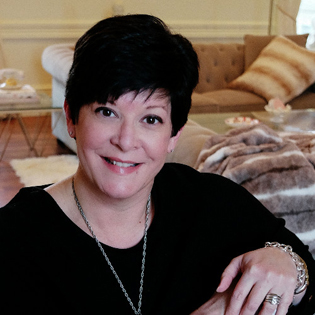 Our mission:
Your digital talent makes you one of the most powerful women on the planet. Together, we join to share our knowledge, to inspire each other, and to be empowered by that strength. Our mission is to connect women in digital through engaging and educational events, and to enable them with the confidence and tools necessary to exchange their power. Learn more about Women in Digital here.
Testimonial:
"I recently attended my first Women in Digital meet up and it was unlike any other 'networking' event. While every person in the room was there in a professional capacity, there was an undercurrent of shared values, shared struggles, and shared desire for change.
It was a powerful experience to see women band together to raise each other up in a way that only women can. I can't recommend joining Women in Digital enough. This is a professional community that feels like the home we never knew we needed, but have always been seeking." - Alaura Weaver, Copywriter + Content Strategist
Who should attend?
All women in digital creative, marketing, advertising, and tech fields are welcome. Our members have a digital focus within the marketing, advertising, and communications industries. From content strategists to designers, developers to social marketing pros and CMOs – you are all women in digital and all welcome at our events.

Become a Women in Digital Member to attend. Join here.

Please do not attend if you have a sales motivation. Soliciting our attendees and members for business or sales is strictly prohibited. If you do so, you will kindly be asked to leave OR you can officially sponsor us (a better option).

Men, we prefer you not attend our member meetups. Why? By nature, when faced with challenges, women respond by creating community. This is ours. Would you like to support us? There are so many ways:​
If you would like to sponsor this event, please contact Renee at renee@womenin.digital
Thank you to our host + partner:

Servcorp offers the world's finest serviced and virtual office solutions. Founded in Sydney in 1978, Servcorp now operates an international network of prime CBD locations throughout Australia, New Zealand, Japan, China, South East Asia, India, Europe, the Middle East, United Kingdom and the United States, including the prestigious Chifley Tower in Sydney; Shiroyama Trust Tower in Tokyo, One World Trade Centre in New York; The Leadenhall Building in London, and the George V Building in Paris. Servcorp's clients range from independent professionals to Fortune 500 companies across 160+ locations around the globe.
Twitter + Instagram: @servcorp
https://www.facebook.com/Servcorp/