Description
Chicago Women in Digital July OPEN Meetup

Heard of Women in Digital but unsure what it means to be a member? Attend this OPEN Meetup to learn what we are all about. This event is FREE to attend, and we do not hold open events often, so make sure to gather your squad, and connect with the empowering Members of WID. You will also get to meet your Chicago City Champion and Board!
This meetup's theme: Where is the Line?
In an era that is finally giving a voice to women, minorities, and LGBTQ, movements like #MeToo and groups like Women In Digital are empowering women, men, and everyone to share their stories. How do we define what is appropriate office behavior - and what is not?
This month we focus on empowering ourselves and others to tackle uncomfortable situations to find the best possible solution. Every story and situation is unique, and together with our collective experience we can all bring something to the table. We can Ask, Give, and Grow together by way of advice, common experience, a shoulder to lean on, or helping to find clarity in the blurred lines.
If you have any questions about this topic or attending the event, please reach out to Kim, our WID Membership Director, at kim@womenin.digital
Agenda:
6:00pm – 6:30pm: Check-in. Mix + Mingle

6:30pm - 6:40pm: News + Updates from the Board
6:40pm - 7:15pm: Guest Panelist; Nabilah Talib, Director of Education and Training, YWCA Metropolitan Chicago; TBA
7:15pm - 8:00pm: Individual Asks + Gives, and open networking continues. Members trade their power by asking for, and giving, support, advice, and favors.
Guest Panelist;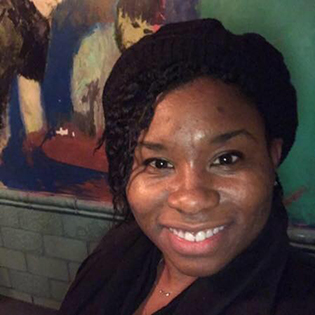 Nabilah Talib, Director of Education and Training, YWCA Metropolitan Chicago
During the 13 years Nabilah has been with the YWCA Metropolitan Chicago, her responsibilities have increased from an Educator to now most recently a Director of Education and Training. While all of her positions were within the Sexual Violence and Support Service Department, Nabilah' s creativity, passion and diligence has expanded her role to provide the marketplace with a teaching and learning strategy to responding to sexual harassment in the workplace. Nabilah hold an undergraduate degree from Oberlin College which provided her with the academic and social foundations to design strategies to create safe a healthy workplace. Her master's degree in Education from DePaul University with a concentration in Administration and Supervision enhances her ability to connect with leaders from different industries faced with developing a safe space for their employees, students, faculty and staff.
In addition, She Chairs the Illinois Collation Against Sexual Assault Program Committee leading the coalition's prevention strategies and program implementation that align with the Illinois Department of Public Health and Center for Disease Control guidance's. As mother and avid tennis player she spends her free time on the tennis court or cheering on her daughter's current passions for gymnastics.
Our mission:
Your digital talent makes you one of the most powerful women on the planet. Together, we join to share our knowledge, to inspire each other, and to be empowered by that strength. Our mission is to connect women in digital through engaging and educational events, and to enable them with the confidence and tools necessary to exchange their power. Learn more about Women in Digital here.
Testimonial:
"I recently attended my first Women in Digital meet up and it was unlike any other 'networking' event. While every person in the room was there in a professional capacity, there was an undercurrent of shared values, shared struggles, and shared desire for change.
It was a powerful experience to see women band together to raise each other up in a way that only women can. I can't recommend joining Women in Digital enough. This is a professional community that feels like the home we never knew we needed, but have always been seeking." - Alaura Weaver, Copywriter + Content Strategist
Who should attend?
All professionals in digital and tech industries are welcome. Our members have a digital focus within the creative, marketing, advertising, or communications fields. From content strategists to designers, developers to social marketing pros and CMOs – you are all professionals in digital and all welcome at our events.

Memberships are currently on sale in Chicago and going quickly. Learn more about Membership and become a member here.

Please do not attend if you have a sales motivation. Soliciting our attendees and members for business or sales is strictly prohibited. If you do so, you will kindly be asked to leave OR you can officially sponsor us (a better option).

We welcome all female, female-identifying, and LGBTQ persons.

Men, we prefer you not attend our member meetups. Why? By nature, when faced with challenges, women respond by creating community. This is ours. If you would like to support us there are so many ways:​
If you would like to sponsor this event, please contact Renee at renee@womenin.digital