Description
Chicago Women in Digital, get ready to party!
Our first annual holiday party will take place on Wednesday, December 6. We'll share 2017 stories, collude on 2018 hijinks, and generally let go and enjoy ourselves before the holidays pull us all the way in.
Everyone is welcome to join; the event is free for members (as usual) and only $15 for non-members. Light food is be included in the price of admission and drink specials will be available.
If you're not yet a member, come to this meet up for a chance to ask questions about joining Women in Digital, a quickly growing national organization for your digital sisters in arms. We are all in this together, and by joining together we can create change within ourselves, our industry and eventually, the world.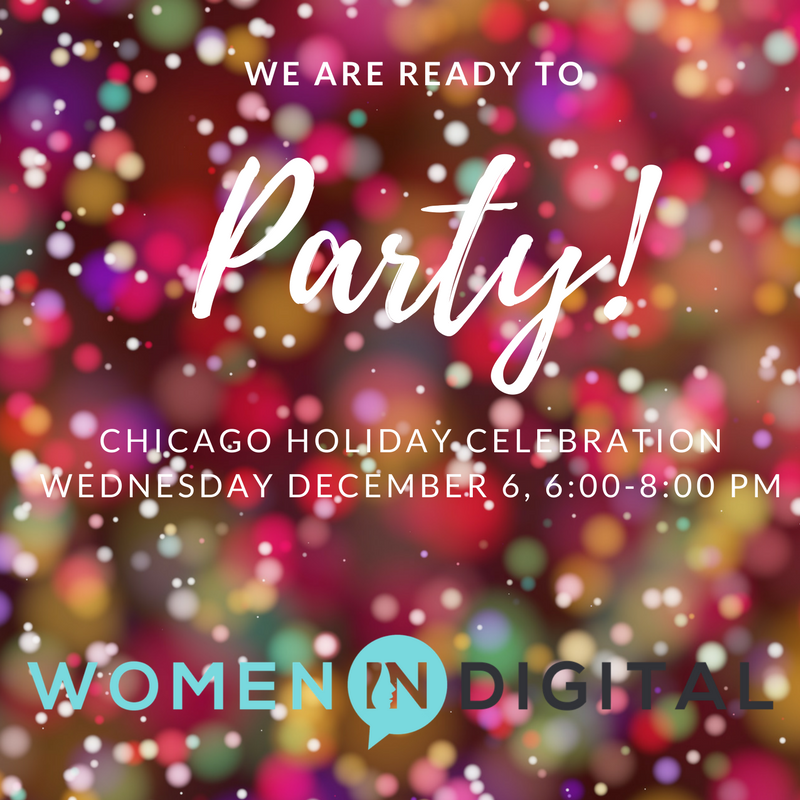 About this meet up:
NO men Allowed. Sorry guys, but with the exception of our national conference, Women in Digital events are exclusive only to women or those who identify as women.
This event is free for members. If you have not received your promo code, please email michelle@womenin.digital