Find a better job at our FREE Chicago Virtual Career Fair. It is a must attend. Meet with top hiring companies in Chicago.
About this event
CHICAGO VIRTUAL CAREER FAIR AND JOB FAIR – DECEMBER 14, 2021
Job Seekers MUST create a Free Virtual Profile to attend a Virtual Hiring Event
Conduct live online one-on-one virtual interviews with nationally known employers at The Chicago Virtual Job Fair.
No more sending your resume in to the black hole and waiting for a phone call.
This event will put you front and center with the recruiter who can hire you!
Free Attendance to job seekers! The Chicago Virtual Career Fair is Open to all candidates!
Safety – No contact necessary
Chat with a recruiter from the comfort of your home at a convenient time
Build a video profile that is continually viewed by employers
Create a video cover letter
Proprietary Job matching
All you need is an internet connection
EMPLOYERS Please Contact us for Best Rates - CALL 855-456-7159 or request a free demo
Cost – no travel expense
Safe Space – avoid crowds
Patented Job Skill Matching Technology – matches seeker profile with your job description
Capture Job Seeker and hire Info 24/7
Connect with job seekers on your schedule and never miss a good candidate
Marketing tools allow companies to follow up with candidates by email marketing campaigns, text messages, and voicemails directly from the platform
Ability for companies to chat and video interview directly through platform
Users can log in from anywhere in world from any device
Detailed Tracking and Analytics provided
CONVENIENT FOR JOB SEEKERS, CONVENIENT FOR EMPLOYERS
JOB TYPES AT OUR EVENTS:
Sales, Customer Service, Management, Warehouse, Driving, IT, Healthcare, Retail and more see below.
INDUSTRIES THAT HIRE AT OUR CAREER FAIRS
Accommodations, Accounting, Advertising, Aerospace, Agriculture & Agribusiness, Air Transportation, Apparel & Accessories, Auto, Banking, Beauty & Cosmetics, Biotechnology, Chemical, Communications, Computer, Construction, Consulting, Consumer Products, Education, Electronics, Employment, Energy, Entertainment & Recreation, Fashion, Financial Services, Fine Arts, Food & Beverage, Green Technology, Health, Information, Information Technology, Insurance, Journalism & News, Legal Services, Manufacturing, Media & Broadcasting, Medical Devices & Supplies, Motion Pictures & Video, Music, Pharmaceutical, Public Administration, Public Relations, Publishing, Real Estate, Retail, Service, Sports, Technology, Telecommunications, Tourism, Transportation, Travel, Utilities, Video Game, Web Services
Key Words: Account Executive, Sales Representative, Account Manager, B2B, retail sales, furniture, sales, financial services, customer service, Business Development Manager, Sales Manager, Financial Services, Insurance, Telecommunications, Pharmaceutical, Hospital Representative, Medical, Marketing, Advertising, Healthcare, Telecom, Information Technology, Software, Security Services, Advertising, Payroll, Sales Management, Sales Trainee, Management Trainee, At home sales, cold calling, telemarketer, telemarketing, financial advisor, insurance sales, outside sales, outside sales representative, sales executive, salesman, salesperson, sales women, marketing, Job Fair in Chicago , Jobs in Chicago , Sales positions in Chicago , Hiring in Chicago , Chicago Jobs, Chicago Job openings, Chicago Job Fairs, Career Fair in Chicago , Chicago Career Fair.
For more information about this event visit our website: https://www.nationalcareerfairs.com/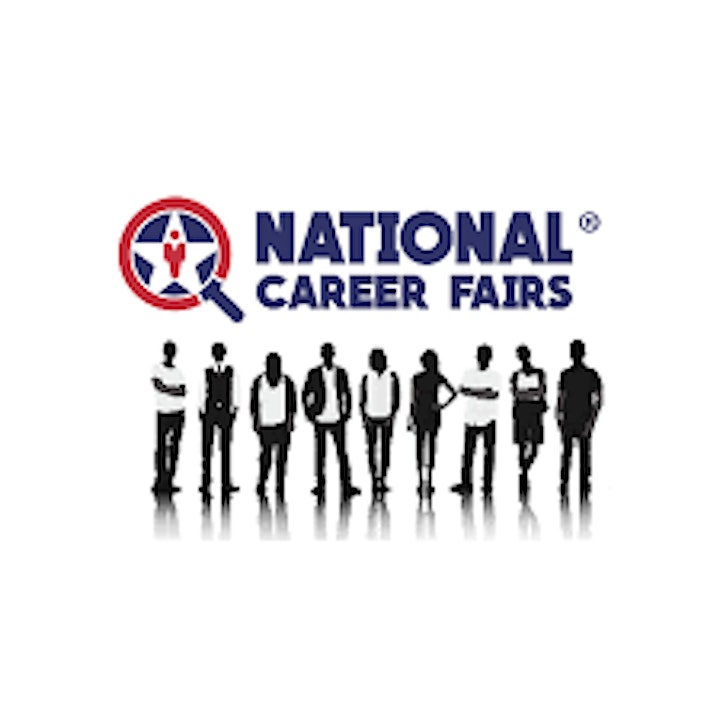 Organizer of CHICAGO VIRTUAL CAREER FAIR AND JOB FAIR- DECEMBER 14, 2021