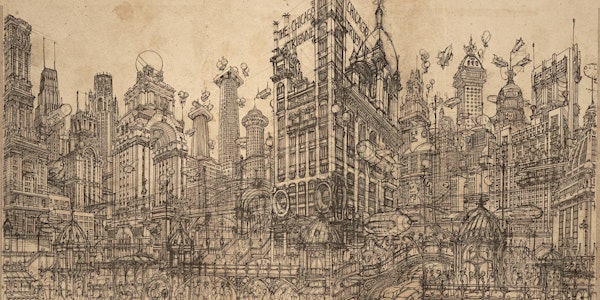 Chicago Tribune Tower Competition at 100
Online event with Stewart Hicks, Klaus, and Katherine Solomonson coinciding with the centenary of the Chicago Tribune Tower competition.
About this event
In 1922, the editors of the Chicago Tribune, Colonel Robert R. McCormick and Captain Joseph M. Patterson, sponsored an international competition to design its new corporate headquarters. Both a serious design contest and a brilliant publicity stunt, the competition received worldwide attention for the hundreds of submissions—from the sublime to the ridiculous—it garnered.
The 1980 counterpart to the Tribune competition, The Late Entries to the Chicago Tribune Competition, was not intended as a competition at all, but as an exhibition of architects from all over the world. Unlike the original competition, this was an invitation-only endeavor, and over 100 architects were invited. The exhibition was an idea by architect Ben Weese further developed by architects Stanley Tigerman, Stuart E. Cohen, and the owner of the Young Hoffman Gallery in Chicago, Rhona Hoffman.
Coinciding with the centenary of the original competition, during this event, Katherine Solomonson, Stewart Hicks, and Klaus discuss the fascinating story of the 1922 competition, the architectural designs it attracted, and its lasting impact, including the Late Entries.
For more information about this talk, please visit: https://mascontext.com/events/chicago-tribune-tower-competition-at-100
MAS Context is supported in part by private donations. For information about how to support MAS Context, please visit: https://mascontext.com/support