Chicago Tea Party February Meeting

Wednesday, February 9, 2011 from 7:00 PM to 9:00 PM (CST)
Event Details
Our next meeting will be held on Wednesday, February 9 at 7:00 PM at Blackie's, 755 S. Clark.  If you're outraged over the 67% income tax increase and the 46% corporate income tax increase in Illinois, then please join us at our next meeting.  Our featured speaker will be John Tillman, CEO of the Illinois Policy Institute.  We will discuss our efforts to repeal the tax hike and reform out of control government spending.  Find out what you can do to help make a difference. 

We will also be joined by the Cook County Campaign for Liberty at our meeting.  The Cook County C4L shares many of our same goals, including promoting ethical leadership and advocating the great American principles of liberty, fiscal responsibility, transparency and limited government. 
We will also hear from candidates running in the upcoming Chicago election.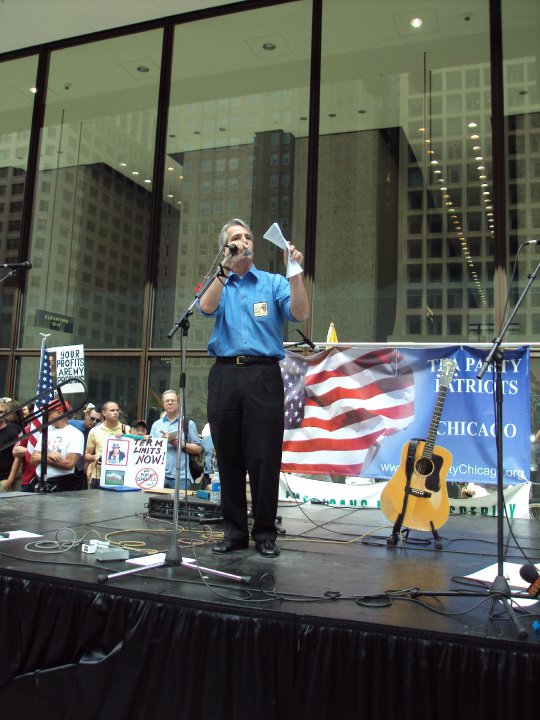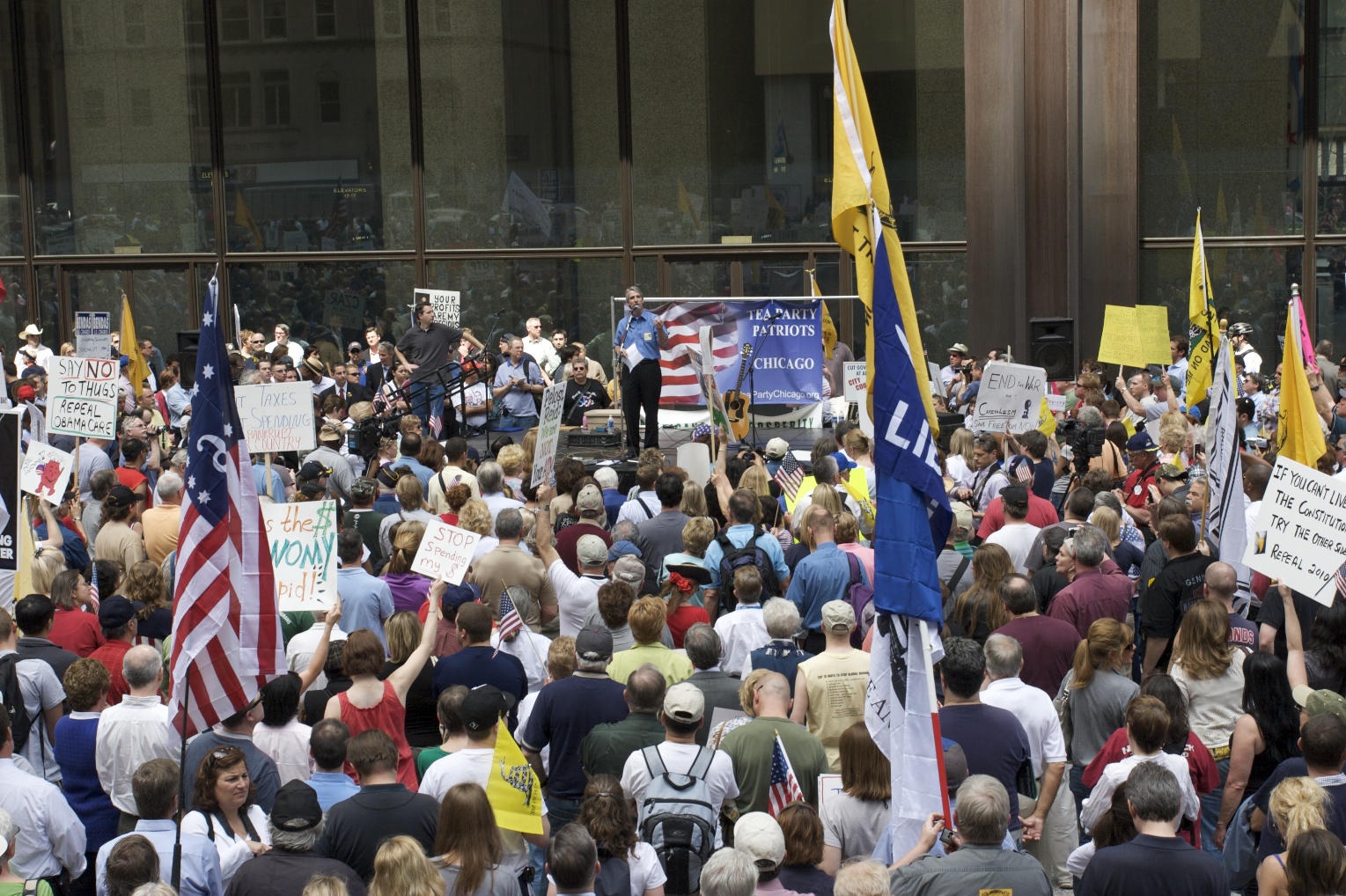 When you attend a meeting of the Chicago Tea Party, you don't just sit and listen - you can be part of the discussion.  Our meetings give you a chance to get informed, stay involved and socialize with great people.  You can stay up to date on the latest from the tea party and learn about opportunities to volunteer and get more involved.
The Chicago Tea Party meets the first Wednesday of every month.  We hold monthly meetings for people to meet our elected officials and candidates, ask direct questions and discuss the most important issues facing our country. Most importantly, you can meet and enjoy the company of dozens of friends and neighbors just like you.  Admission is free. You can order from the menu and get drinks from the cash bar.  There is metered parking on the street and a $6 parking lot across the street.
Our monthly meetings are open to all freedom loving Americans.

Please call 773-559-0105 or email us with any questions.
**** This meeting was originally planned for February 2, but was rescheduled due to the snow storm.

When & Where

Blackie's Restaurant & Tavern
(Clark & Polk)
755 S. Clark
Chicago, IL 60605


Wednesday, February 9, 2011 from 7:00 PM to 9:00 PM (CST)
Add to my calendar
Organizer
We are the Chicago group for the Tea Party Patriots, winners of the Ronald Reagan Award at CPAC and organizers of the 2010 and 2011 Chicago Tax Day Tea Party in Daley Plaza.

The Chicago Tea Party Patriots consists of individuals who believe in liberty, constitutional principles and fiscal responsibility. We are an independent, grassroots group of Americans committed to freedom and united by the core values and principles found in the Declaration of Independence, the Constitution and the Bill of Rights.

Website: www.teapartychicago.org