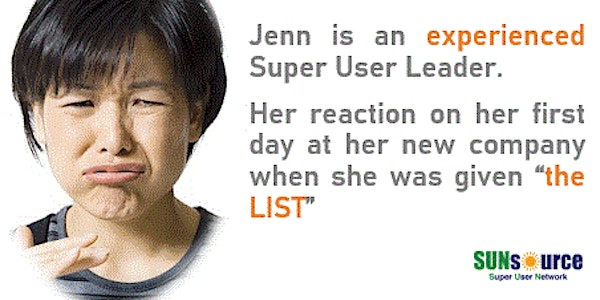 Chicago SUN - Why "the LIST" a 4 letter word!
Here's your list of Super Users, now go be SUPER! Yea... right! This approach is way too common and filled with trouble. Come learn why.
About this event
Have you ever inherited a "LIST" of people that will be Super Users? SUNsource Leader Board Member and serial Super User Network Leader Todd DeSimone will share with us why he says "the LIST" is a four-letter word!
You don't want to miss this very informative and critical discussion. Oh, and get ready to laugh too, Todd is quite the funny guy!!!