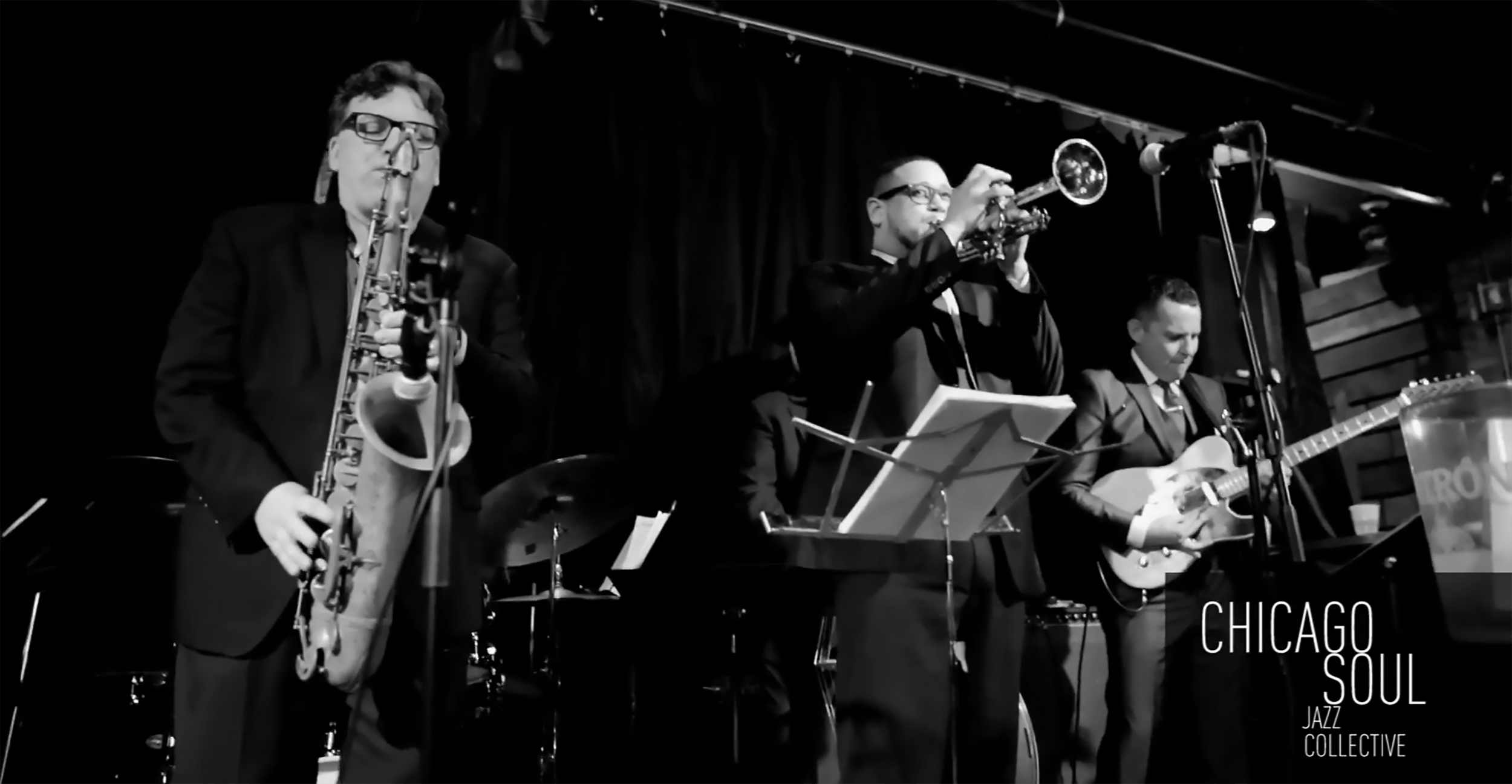 About this Event
All Ages
Doors 7:00pm
Ends 9:30pm
General Admission
Chicago Soul Jazz Collective is a jazz ensemble dedicated to performing the classics from the early 1960's Soul Jazz Era as well as original compositions in the much beloved Soul Jazz Style. Such luminaries as Ramsey Lewis, Lee Morgan, Herbie Hancock, Eddie Harris, Shirley Scott, Jimmy Smith, Stanley Turrentine, Les McCann and many more make up the backbone of an extensive repertoire.
Chicago Soul Jazz Collective released its debut album, Soulophone, this year and have enjoyed 14 weeks on the JazzWeek Top 50 charts while receiving extensive international radio airplay.
The Collective includes John Fournier - tenor sax, Marques Carroll - trumpet, Marcin Fahmy - piano, Andrew Vogt - bass, Kyle Asche - guitar and Keith Brooks II - drums.
Noted Jazz Critic Bill Kopp had this to say about SOULOPHONE:
"The eight tunes here are all classics of the genre, from estimable composers like Hammond B3 organ legend Jimmy Smith ("Prayer Meeting"), Stanley Turrentine ("Soul Shoutin') and Lalo Schifrin (Smith's classic single, "The Cat"). Even "The In Crowd" gets the Soulophonic treatment. The sextet makes these well-loved gems its own, breathing its own life into the works while remaining faithful to the qualities that made the tunes classic to being with. Soulophone sounds as if it could have been recorded most any time during the last half century-plus; a reliance on recognizable tools of the style (notably electric piano) gives it that same timeless/classic feel. With this set, the Chicago Soul Jazz Collective offers up a welcome reminder that soul jazz is music for the heart, mind and soul."