Description
Whether you're looking to cross it off your bucket list or let your inner daredevil out, join us Saturday, August 26th for the ultimate skydiving experience with Skydiving Chicagoland Center.
$225 Skydiving Adventure Pass includes:
1 Tandem jump

Transportation to & from the location jump

FREE bottle of Corona Extra

Build-Your-Own Sandwich or Burger Bar with a side of chips, salad, or fruit
Need more than just one drink after your jump? Enjoy $3 Corona Extra bottles, $12 Corona Extra buckets & Jim Beam special. Note: Attendees can't consume any alcohol before their jump.

Skydiving Timeline: Skydiving Chicagoland Center willl provide a tandem jump orientation to 10-15 people at a time and then another 20 minutes to gear up before takeoff. The ride to jump takes about 15 minutes and the jump itself is about 1 minute of freefall and the parachute ride down is 4-5 minutes. After the dive the Skydiving Chicagoland Center instructor will take you out of the gear and fill out a certificate. If you're looking to get videos or pictures of your skydiving experience, this will be done onsite.
Ticket sales will close on AUGUST 15th due to bus order.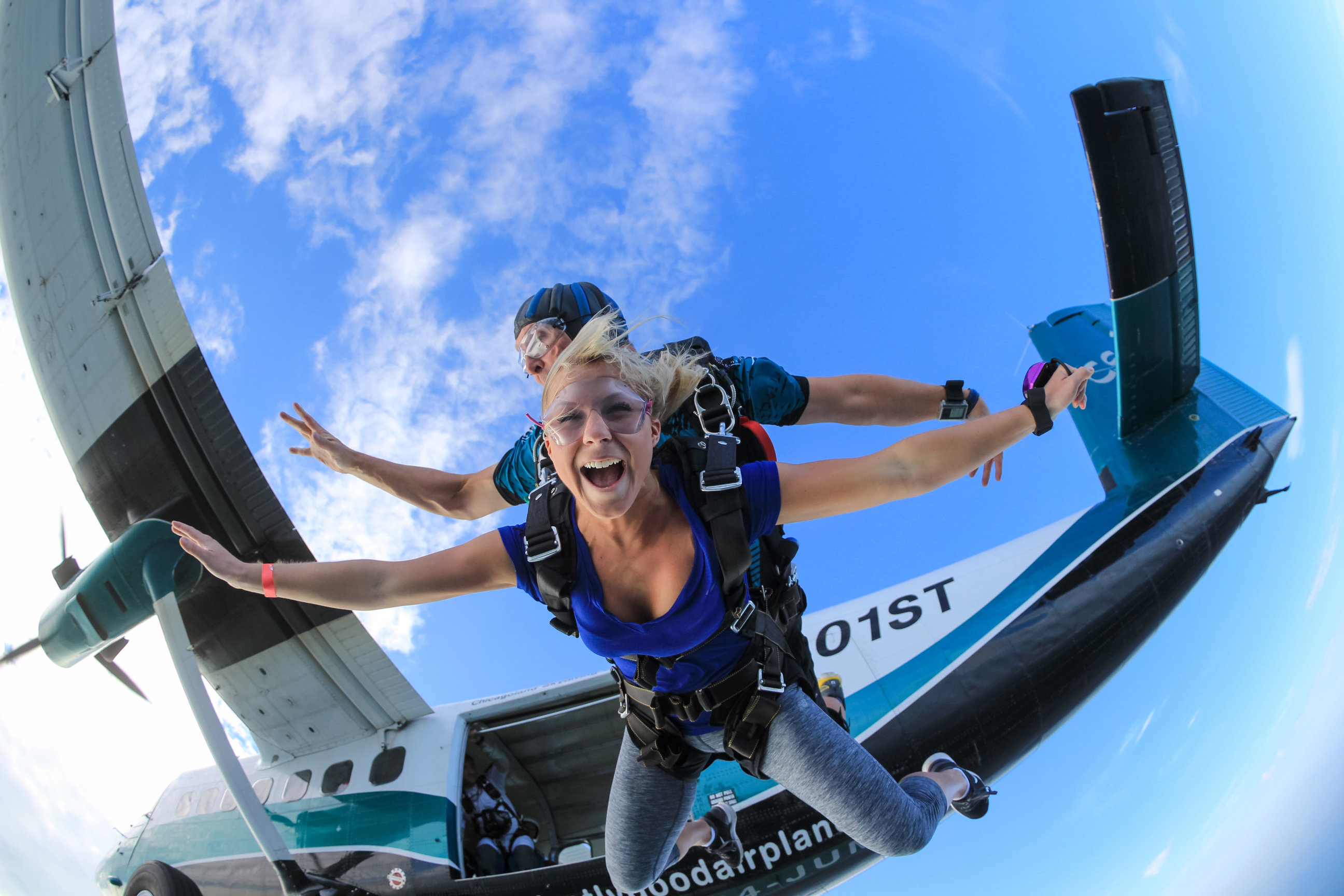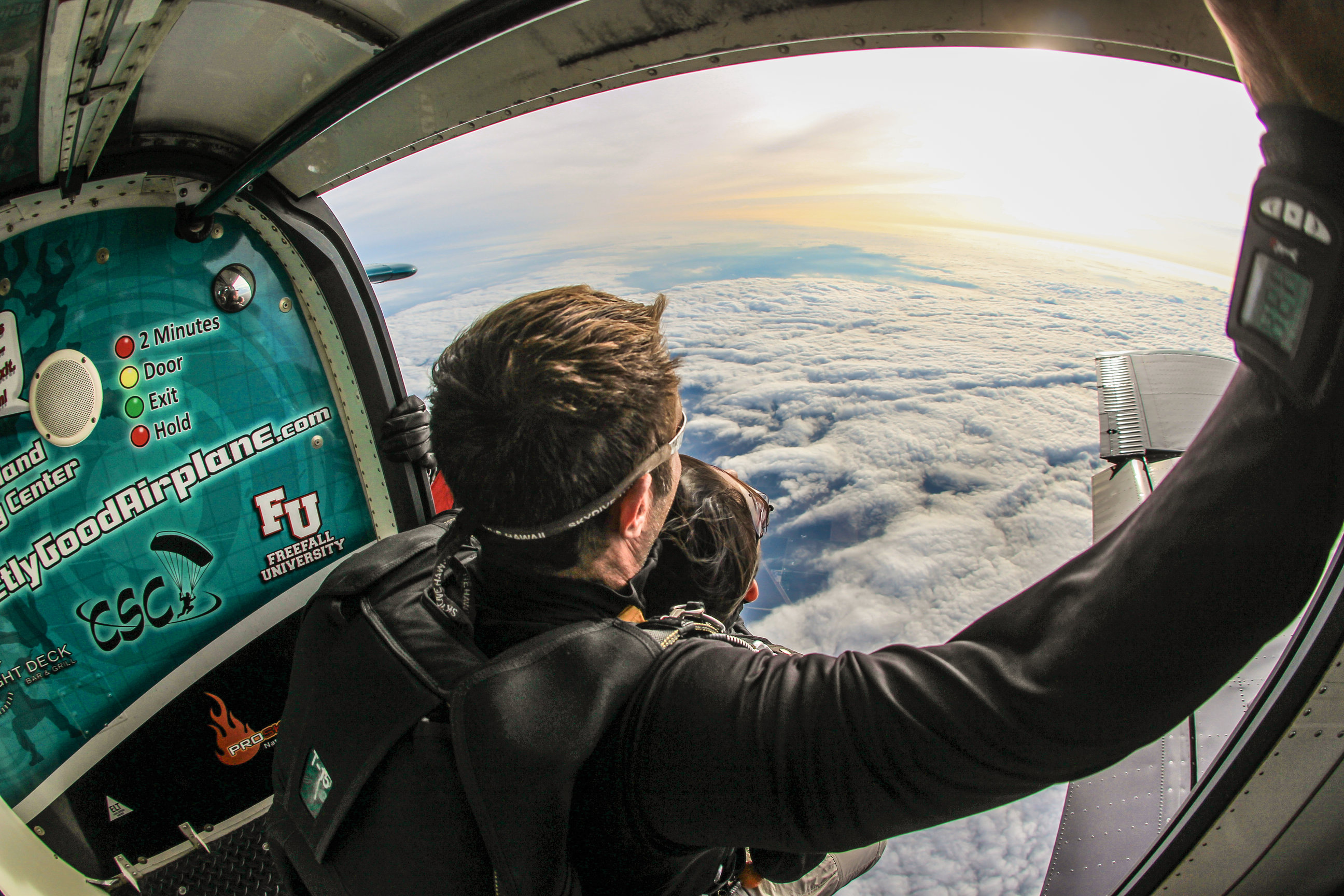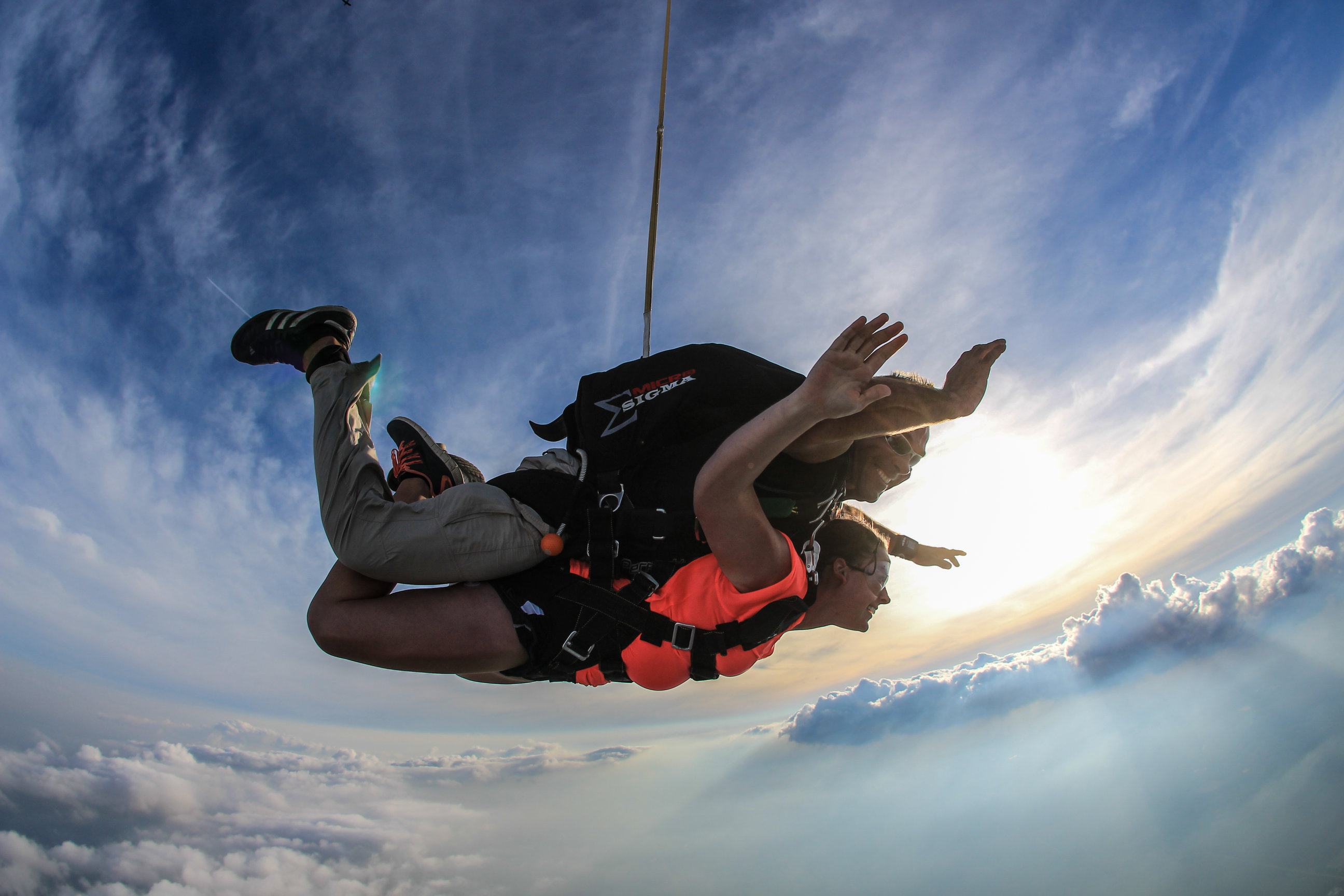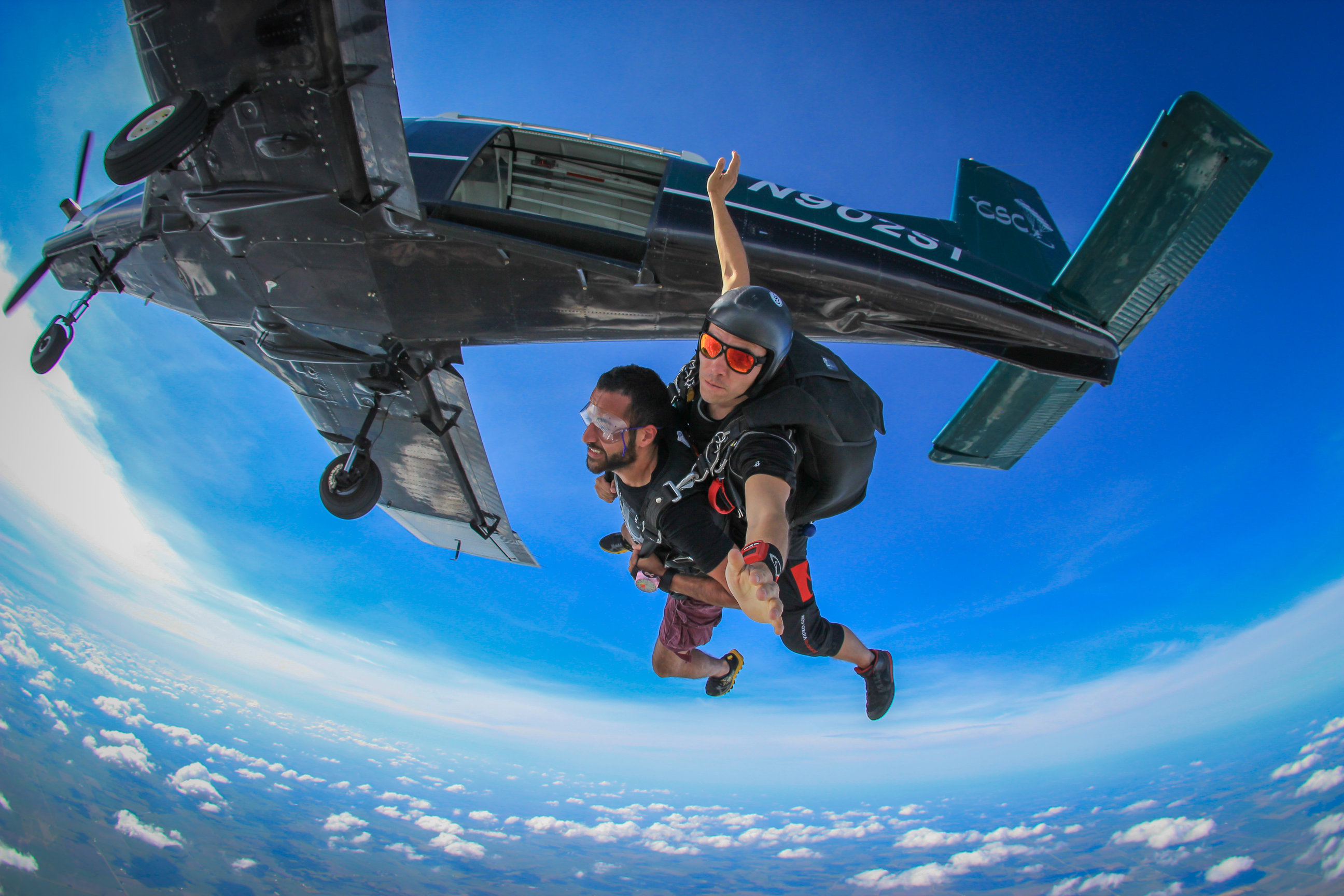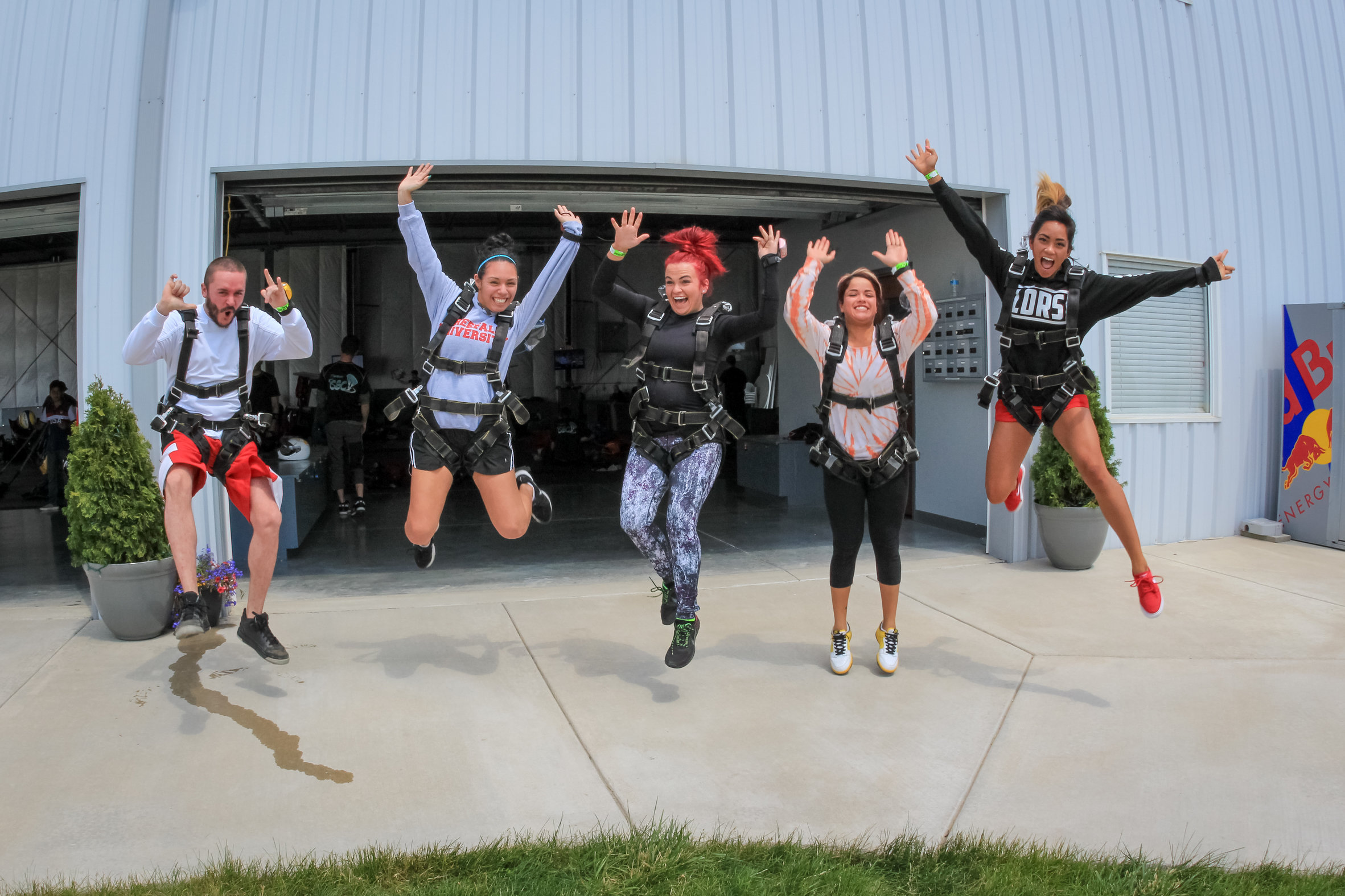 If you have any questions or concerns, please email lizzie@chicagosocial.com.
In the event of a potential weather hold Skydiving Chicagoland Center will give the attendees the option to reschedule their jump within a year of them event date.
Must be 21+ to attend.