Chicago Screenwriters Network (CSN) January 2019: Developing Idea's with Charles Borg

Sunday, January 13, 2019 from 5:30 PM to 9:00 PM (CST)
Event Details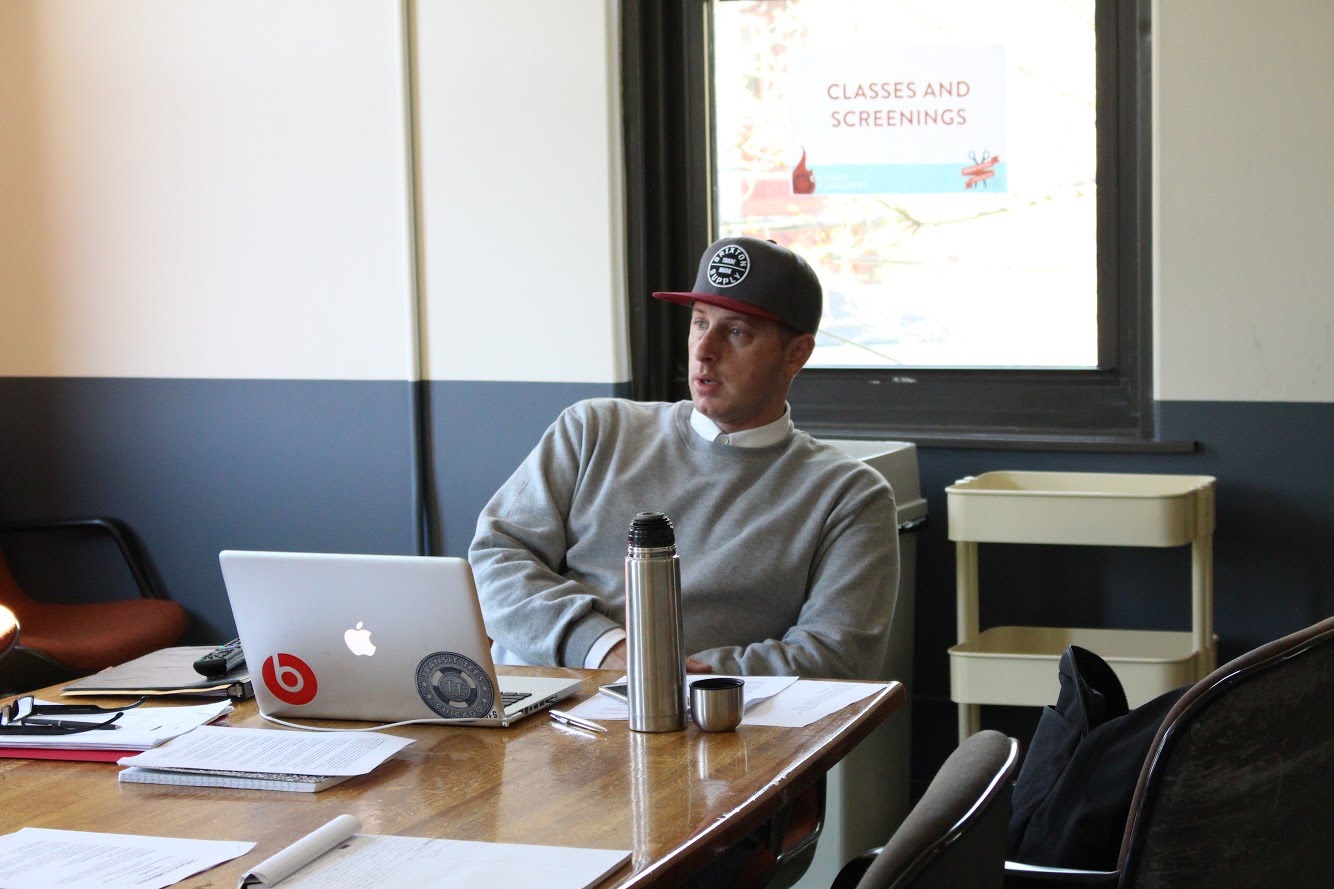 Monthly meeting:  Sunday, January 13th, 2019
"Developing Ideas" 
Now that we're done with all the seasonal celebrations and are starting off a new year, Chicago Screenwriters Network (CSN) would like to welcome Charles Borg as he discusses "Developing Ideas".  
Seasoned writers and novice alike stand to benefit from "Developing Ideas" as it is the idea that is used to create the PREMISE of one's story.  The discussion will then turn to the following:
How to develop a proper LOGLINE
Evaluating the STORY – does it contain what is needed to sustain a story
WRITING TECHNIQUES such as Pay Off, Dangling Clause, Dramatic Irony, using Visual Objects as a Metaphor
Proper FORMAT (if time permits)
Charles Borg is an award-winning writer/producer with an MFA in Screenwriting from Chapman University. He runs Smash To: Script Consulting, where he provides professional script coverage and works with filmmakers affiliated with the likes of CAA, Circle of Confusion, and Nasdaq Studios. His professional background in script analysis started as a reader for Bona Fide Productions, The Writers Store, and Stage 32.  
Charles writes and ghostwrites feature films and pilots, as well as develops treatments and reality show pitch-packages. His skill set also extends to writing VO for TV series' promos, such as the Emmy Award-nominated, Never Settle Show and the boxing docu-series, Knockout, which he co-produced and wrote three seasons on NUVOtv and Fuse. In the feature film realm, Charles co-produced, Three Worlds - winner for "Best Experimental Feature" at Queen Palm Int'l Film Fest, and MAN, which he co-wrote and co-edited, earning "The Golden Fox Award" for "Outstanding Achievement in Postmodern Filmmaking" at Calcutta International Film Fest.  
Charles is a soon-to-be IFP committee member and sits on the board of Creative Cypher as Head of Development, where he helps develop, mentor, and support up and coming filmmakers. Charles currently teaches at Flashpoint Chicago (a campus of Columbia College Hollywood), Screenwriters University, and Chicago Filmmakers. He also enjoys holding workshops in collaboration with Free Spirit Media, CSN, and 2112 Knox Studio.  
We are encouraging writers interested in upping their game to come out to Sunday, January 13th's event as it will help writers learn tools that can be used for their writing arsenal plus a way to meet and learn from one of Chicago's best screenwriting instructors. 
NEXT MONTH, we are introducing our first ever Writer / Actor collaboration event. 
This event will be held on February 10th where writers and actors will network together, exchange names and phone numbers, and be given the parameters of a mini writing assignment (script). 
The script will be approximately 5 pages long and will include multiple actors who will perform the script on April 14th.   
Plenty of time will be given to the writer to create the script and allow the actors involved to memorize their part.  This event will be the first time writers and actors network together to develop the script. 
We are encouraging all writers and / or actors interested in working together to come to this event as it will be a fun an exciting time for all.
DATE / TIME / LOCATION:
The meeting will be held on Sunday, January 13th in the Capone Room (2nd Floor) of Mrs. Murphy & Sons Irish Bistro located at 3905 N. Lincoln Ave., Chicago, IL. 
Doors open at 5:30pm for networking, drinks, and dining; the meeting starts at 6:00pm and will last until approximately 9:00pm.
Admission for the general public is $10.00 in advance / $15.00 at the door. As always, CSN annual members receive free admission.  (Eventbrite will stop accepting reservations by 4pm on the day of the event, so please RSVP as soon as possible). 
Membership's may be purchased online at www.chicagoscreenwriters.org/join website or at the door.
CSN annual memberships are $75/year or ($50 for students that provide a current student id or who use .edu email) 
______________________________________________________________________________
If you've enjoyed our programming, please consider donating or supporting our organization as it goes forward into the new year.
Help support Chicago Screenwriters Network by learning more about Amazon.com charitable giving program called smile.amazon.com.  It takes but a second to select our organization and can be used throughout the year when shopping with amazon and is at no additional cost to you.  
Please visit the link below to learn more about the program or sign into smile.amazon.com and Amazon will prompt you to select a charity of your choosing.
https://smile.amazon.com/gp/chpf/about/ref=smi_se_uspo_laas_aas
Thank you. 
______________________________________________________________________________
Please direct any questions to Amorous Lesko at alesko@chicagoscreenwriters.org or call/text  (847) 363-1312. 
When & Where

Mrs. Murphy & Sons Irish Bistro
3905 North Lincoln Avenue
Chicago, IL 60613


Sunday, January 13, 2019 from 5:30 PM to 9:00 PM (CST)
Add to my calendar
Organizer
A 501(c)(3) nonprofit organization recognized as a public charity by the IRS, Chicago Screenwriters Network ("CSN") was established to promote education in the craft and business of screenwriting and to foster community among screenwriters. The organization celebrated its 20th anniversary in 2015. CSN hosts monthly meetings which feature industry experts as guest speakers, peer script reviews, screenwriting contests, and a variety of resources to aspiring screenwriters.