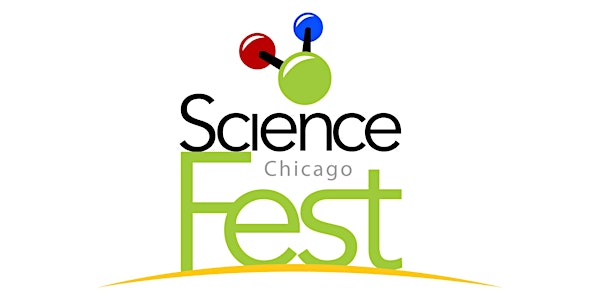 Chicago Science Festival 2017
When and where
Location
1871 Tech Incubator & MATTER Healthcare Incubator 222 W. Merchandise Mart Plaza 12th Floor Chicago, IL 60654
Description

Illinois Science Council invites you to the 3rd annual Chicago Science Festival — a celebration of the wow-inspiring, mind-expanding, human-benefitting awesomeness that is STEM (science, technology, engineering & math) in the Chicago area.
On Saturday, May 20, come for a full day of exciting science talks and interactive demonstrations for people like you! An all-day pass gets you access to presentations on the Science of… marijuana, the brain's "connectome," your body's Microbiome, bionic limbs, evolving viruses for cancer drugs, sleep research, technology of batteries & electric cars, the neuroscience of addiction, biology of human mating, smart grid technology, and more!
Between talks, visit demonstration tables where you can view the first ever public demonstration of the Oleo Sponge, learn about solar panels or genetically modified potatoes, experience Virtual Reality of physics or the Amazon or marine ecosystem, and taste edible insects. And, you can even test-drive some of today's hottest electric cars outside in the Merchandise Mart driveway!
Check out the 2017 ScienceFest website for details on the talks and demos. New details are being added all the time!
Big thanks to our sponsors who make the Chicago Science Fest possible!





Chicago Science Festival 2017 opens with a Science as Art exhibit event on Thursday, May 18. Details on that event and tickets are here.