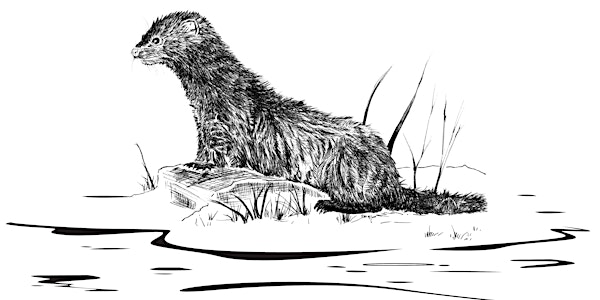 Chicago River Day 2021 - Briarwood Park
Volunteer to improve the health and beauty of the Chicago River system by cleaning up litter.
When and where
Location
Briarwood Park - Parking Lot off River Road 300 River Road Deerfield, IL 60015
About this event
Site Captains: Debbie Brown, Amy Call
The health of the Chicago River system continues to improve, but litter remains a stubborn problem harmful to people and wildlife. Friends of the Chicago River is looking for your help on our annual spring river cleanup, Chicago River Day, the morning of May 8, 2021. Volunteers began this free, fun, family-friendly tradition in 1992 and over the last 29 years it steadily grew into Friends' largest and most popular volunteer event of the year with sites throughout the watershed from Lake County to the Calumet. The instant impact is inspiring and essential to creating a Litter Free Chicago River.
The Chicago River system brings people together, first as an important meeting spot for Native American tribes, then for European explorers and the diverse people who followed who all contributed to the world renowned Chicago we treasure today. It's wonderful place to live, one we share with over 75 species of fish, migrating birds, osprey, eagles, butterflies, dragonflies, snapping turtles, and even endangered species like the black crown night heron. We feature a river animal each year to put a face to the name "wildlife," and help us to connect to the many different animals who rely on us to care for and protect this important river system. To celebrate the creation of the Chicago River Watershed Council, and illustrate the interconnectedness of the land and water, this year's featured animal is the American mink.
Our rivers offer us a place to connect with the natural world, relax and have fun! Let's show our respect by caring for this amazing natural resource by making it cleaner for future generations and the wildlife who depend on it for their homes. Volunteers receive a Chicago River Day T-shirt as a special thank you gift. Registration for Chicago River Day is open until a site is at capacity, volunteers who register after May 1 will need to bring proof of registration. Children eight and up are eligible to volunteer (though we leave this decision ultimately to the parents). Younger family members are welcome to observe provided they are supervised.
Teamwork is needed create a Litter Free Chicago River and we appreciate all the volunteers, partners and sponsors who make this event possible. This year we are working together – but safely apart – doing everything possible to ensure the health, comfort and safety of volunteers and staff. In accordance with pandemic safety parameters, we are carefully managing group size, registering all participants, requiring everyone to wear masks and practicing social distancing. The following steps help us to ensure the safest event possible:
Individual registration is required
· Waivers are to be read and signed as part of registration if permitted.
· Volunteers need to check in with the Site Captain when they arrive.
· Everyone will observe social distancing and not stand closer than 6 feet to people outside their household.
· Everyone wears a mask at all times, regardless of vaccination status.
· Start times are staggered 9 a.m. and 10 a.m. to ensure all volunteers can hear the Site Captain during the opening circle welcome while observing social distancing.
Be sure to wear closed toed shoes, work clothes that can get dirty, tie hair back or wear a hat and bring a full water bottle. If you have work/garden gloves, please bring those as well to help us limit the number of single use gloves we use. Visit Friends' Chicago River Day FAQ page for more information about how to be best prepared for the day and other general information.
Help spread the word! Share this event on social media and use the hashtag #ChicagoRiverDay.
Have a question? Contact Annette Anderson, Friends' volunteer and events coordinator at aanderson@chicagoriver.org.
Liability Waivers
Waivers are to be read and digitally agreed to as part of the registration process. This means volunteers need to register individually, parents need to register on behalf of their children.
Please check the box below indicating you've read and agree to the terms of the waivers for this location:
Look forward to seeing you there!
><)))o> ><)))o> > <)))o>
><)))o> ><)))o>