CHICAGO Real Estate Investing - Loop/Downtown Location

Wednesday, July 19, 2017 from 7:00 PM to 9:00 PM (CDT)
Event Details
Looking to Invest in Real Estate?
Looking for work, maybe a new career?
Register Now for a FREE 2hr real estate investing orientation and learn how you can achieve financial freedom working with our Chicago AND National community of real estate investors. We have 23 offices nationwide, and looking for good people who are serious about building wealth. 
Come learn about the dual-income opportunity available through our sales and investor training systems in which you set your schedule, FT, PT, or Spare Time. We have a set schedule for  LOCAL live events nationwide, so all you have to do is get plugged in to meet with the team.
All meetings that we organize are hosted by local real estate investors who are willing to help out those that are serious about learning and earning. Don't just come for the presentation. Make sure you register for the follow up meetings, and be sure to network with those that are already part of our organization. 
You can join our community of real estate investors, get trained online & live at local events and workshops sponsored by leaders and community members so you can invest in real estate, and build real estate wealth for you & your family.

We are ALSO looking for Sale Professionals

, get paid to help our community grow.  share this experience and the education with others, and you can get paid $1,000 to $10,000 per qualified sale,

get paid twice a week with commission checks mailed directly to you.
We have Local REAL ESTATE INVESTORS events across the country and give you the opportunity to network with like-minded people, aspiring and current entrepreneurs looking to maximize their earning potential. 
Real estate investing is a team sport and best played with like-minded and seasoned investors! Join us for a introductary training from our EPIC investing community on what financial freedom truly is and how to leverage our success, resources, and knowledge to get you there faster!
Our group focuses on the true principles of wealth building and MEETS WEEKLY to study investing, parnter on deals, tour properties, and host workshops.
You might LOVE our event if you...
- Want to earn more income outside of a W-2 JOB or Current Retirement
- Tired of the 9-5 GRIND and want the FASTEST PATHS TO FIRING YOUR BOSS!
- Need to start, catch up, or secure your retirement and a 401K IS NOT THE ANSWER
- Want to work a business from home and have your time freedom back!
- Learn how to invest in real estate THE RIGHT WAY
- Truly want financial freedom for yourself & your family!
REGISTER NOW TO SECURE YOUR SEAT! SPACING IS LIMITED!
We are TRULY A UNIQUE Community of Investors!
Please Note: We are not a fly-by-night traveling "GURU" seminar. We don't do expensive 3-day "BOOTCAMPS". We are a COMMUNITY of successful investors that live and invest in Chicago and surrounding areas. We have been meeting WEEKLY FOR 5+ YEARS and host multiple additional learning/investing opportunities on a monthly basis.
At this orientation, we will show you
How our Real Estate Investors Training Program is unmatched in the industry and how we use it to create massive and passive income streams through real estate investing..

The plan that has assisted hundreds of associates in our community to a net worth over a million dollars in controlled assets.

How you can be involved in the group and real estate transactions that we are involved in.

A working business model where you can work from home or our local offices instead of fighting traffic!

How you could be done interviewing for jobs for the rest of your life!
We create successful real estate investors and we have the results to prove that our system works. You must be coachable, willing to work very hard, dedicated, and most importantly passionate about creating long lasting, secure wealth through business ownership and real estate working with our national community of real estate investors. Our group of REAL ESTATE INVESTORS within Our Community of investors have a goal of creating an educated community of Real Estate Investors nationwide!!
Register NOW and come meet with us so that you can learn how you can get paid while you build wealth.
No Muscle or Experience Needed!
Get Motivated, Get Educated, and Get Compensated!!
CHANGE YOUR FINANCIAL FUTURE, Register Above!
Once you register, please check your email for confirmation instructions.
When & Where

Chicago Loop
Location will be Given After Registration
Chicago, IL


Wednesday, July 19, 2017 from 7:00 PM to 9:00 PM (CDT)
Add to my calendar
Organizer
The Next Real Estate Workshop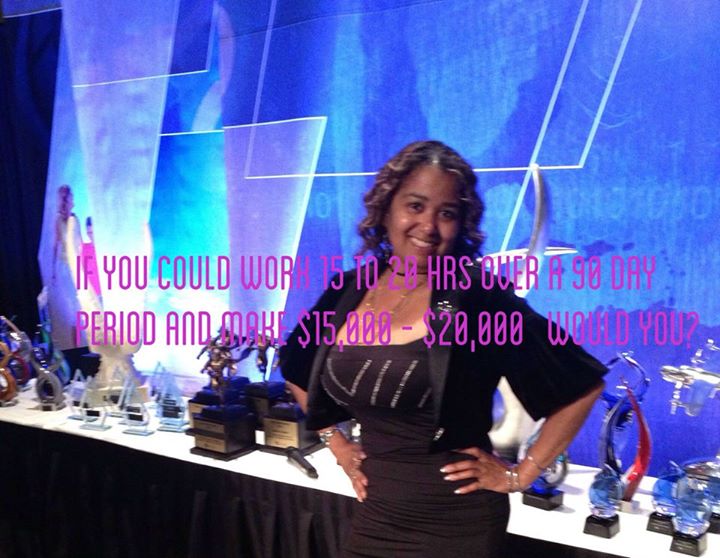 Real Estate Investor/Entrepreneur Organizer of The Next Real Estate Workshop.
I'm a member of a Local group of experienced and Active Real Estate Investors looking to expand our ability to do even more deals. With 51 offices nationwide and still expanding we are looking for people who are interested in working with us.
We specialize in finding discounted properties, creating alternative real estate solutions, raising private capital and showing others how to do the same.  We focus on wholesales, shortsales,  fix n flips, multifamily, lease options, rehabs and private capital raising, money partnering and a few other strategies.  We are growing and should be open i 20-25 cities in the coming months.
We can help you save taxes and make income other ways. Do you know anyone that could use that help?  Earn While You Learn.
I love Helping people reach their goals through real estate and by becoming their own boss. Entrepreneurism is a skill that can be learned. Come and meet LOCAL real estate investors that are investing in real esate all across the United States. You can gain networking with us simply because your NETWORK equals your NET WORTH!
CHICAGO Real Estate Investing - Loop/Downtown Location