Chicago Oracle Users Group Meeting with Willie Hardie/Jim Czuprynski - Sponsored by Oracle

Thursday, June 22, 2017 from 6:00 PM to 9:00 PM (CDT)
Event Details
Please come join the Chicago Oracle Users Group for our next meeting on Thursday, June 22nd from 6:00 PM - 9:00 PM with Vice President, Oracle Database Product Management, Willie Hardie and Oracle Ace Director, Jim Czuprynski!
This meeting will be sponsored by Oracle at the Hampton Inn & Suites in Addison.  We have two great presentations lined up.
The first will be on "What's New in Oracle Database 12c Release 2?" by Willie Hardie. The second presentation will be "Oracle 12cR2 Database In-Memory: Adventures with SwingBench TPC-DS" by Jim Czuprynski.

There will be food served and we will have raffle prizes at the end of the meeting. 
---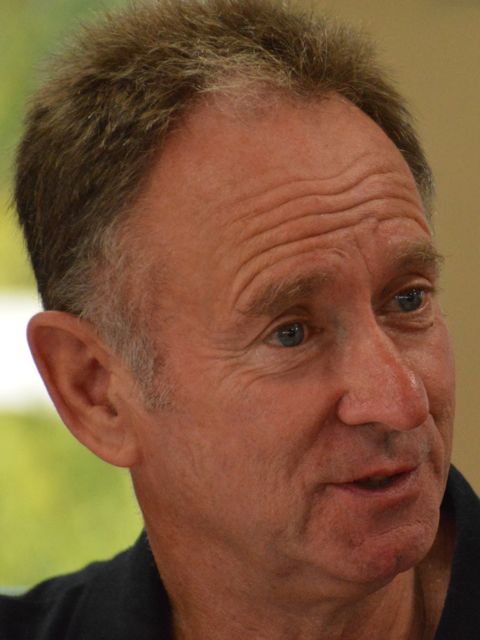 Willie Hardie is originally from Edinburgh in Scotland and now based at Oracle's Redwood Shores HQ in California, Willie Hardie is Vice President of Oracle Database Product Management. His areas of expertise include Oracle Database, Oracle Exadata, Oracle Real Application Clusters and other database features. Willie has been in IT for more than 30 years, specialized in relational database technologies for more than 25 years, and has worked with Oracle Database since version 5. He also serves as Oracle Liaison on the IOUG Board of Directors.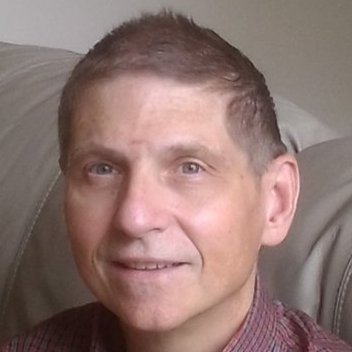 Jim Czuprynski has 35+ years of professional experience in his career in information technology, serving diverse roles at several Fortune 1000 companies before becoming an Oracle DBA in 2001. He was awarded the status of Oracle ACE Director in March 2014 and is a sought-after public speaker on Oracle Database technology features, presenting topics at Oracle OpenWorld, IOUG's COLLABORATE, Hotsos Symposium, Oracle Technology Network ACE Tours, and Oracle User Group conferences around the world.
Jim has authored over 100 articles focused on facets of Oracle Database administration to his credit since 2003 at databasejournal.com and ioug.org. Jim's blog, Generally … It Depends, contains his regular observations on all things Oracle. His first book, Oracle Database Upgrade, Migration and Transformation Tips & Techniques, was published in June 2015 by Oracle Press.
---
Agenda
6:00 PM - 6:05 PM

Welcome and Introduction - Alfredo Abate, COUG

6:05 PM - 6:15 PM

Show and Tell - TBD


6:15 PM - 7:15 PM

What's New in Oracle Database 12c Release 2? - Willie Hardie, Vice President, Oracle Database Product Management at Oracle

Oracle Database 12c has been the most rapidly adopted release in over a decade. In this session we'll provide a technical introduction to what's new in Oracle Database 12c Release 2 (12.2).

7:15 PM - 7:35 PM

Dinner Break

 

7:35 PM - 8:30 PM

Oracle 12cR2 Database In-Memory: Adventures with SwingBench TPC-DS - Jim Czuprynski, Oracle Ace Director

Originally introduced in Release 12.1.0.2, Database In-Memory (DBIM) offers the ability for analytic queries to sift through billions of rows at incredible speed because data is now retained in columnar format in the In-Memory Column Store (IMCS). Oracle Database 12cR2 dramatically expands the capabilities of DBIM, making it even simpler to implement, monitor, and manage while extending its reach to more complex execution plans, expanding its utility to Active Data Guard (ADG) instances, and enabling capture of frequently-evaluated expressions in the Expression Statistics Store (ESS).

Session Outline: Through presentations and examples using Swingbench's latest TPC-DS query generation features, this session will illustrate how Oracle 12.2 Database In-Memory:
- Dramatically speeds execution of analytic queries through In-Memory Column Store (IMCS)
- improves the management and monitoring of the IMCS
- Improves complex query execution through improvements like Expressions Statistics Store, In-Memory Filtering, and In-Memory Joins

8:30 PM - 9:00 PM

Raffle drawing and networking
When & Where

Hampton Inn & Suites Addison
1685 West Lake Street
Addison, IL 60101


Thursday, June 22, 2017 from 6:00 PM to 9:00 PM (CDT)
Add to my calendar
Organizer
Chicago Oracle Users Group
The Chicago Oracle Users Group is comprised of people of many diverse backgrounds who share a common interest in the Oracle Database and related products. Among our members one will find employees of companies large and small, technical experts, novice users and Oracle employees.  Join our group and you will get access to the following:
Free Membership!

Free Meetings!

Free Oracle Knowledge!

Free Networking!

Free Food and Raffles!
Chicago Oracle Users Group Meeting with Willie Hardie/Jim Czuprynski - Sponsored by Oracle