Enjoy this exclusive offer! Learn up to 7 Techniques: Everything Eyelash & Teeth Whitening 101 & Teeth Gems!
About this event

The School of Glamology is an industry leader in providing quality, affordable training in advanced beauty techniques. Not only have we been in business for now 8 years, but we are nationally recognized for training all across the United States of America. We offer small, affordable, and personalized classes to ensure you get attention and knowledge you paid for. You will be certified by master trainers who are the best in the industry and highly qualified. Not only will you learn the techniques but you'll also get a chance to ask questions, receive hands on training and gain knowledge from current beauty professionals. We focus on not only producing results, but also how to market your skills and build your business. We want to ensure the success of each student AFTER you leave our classroom. This is your first step to becoming a Beauty Boss!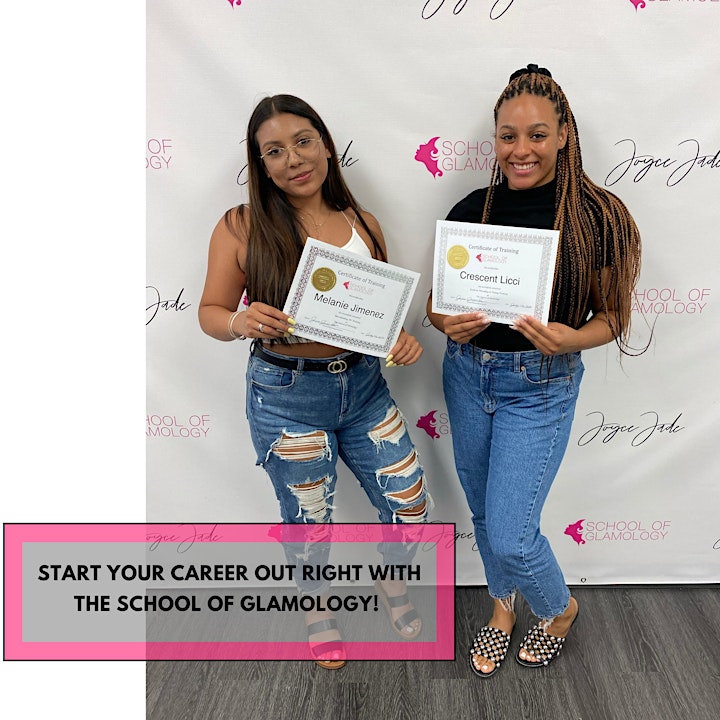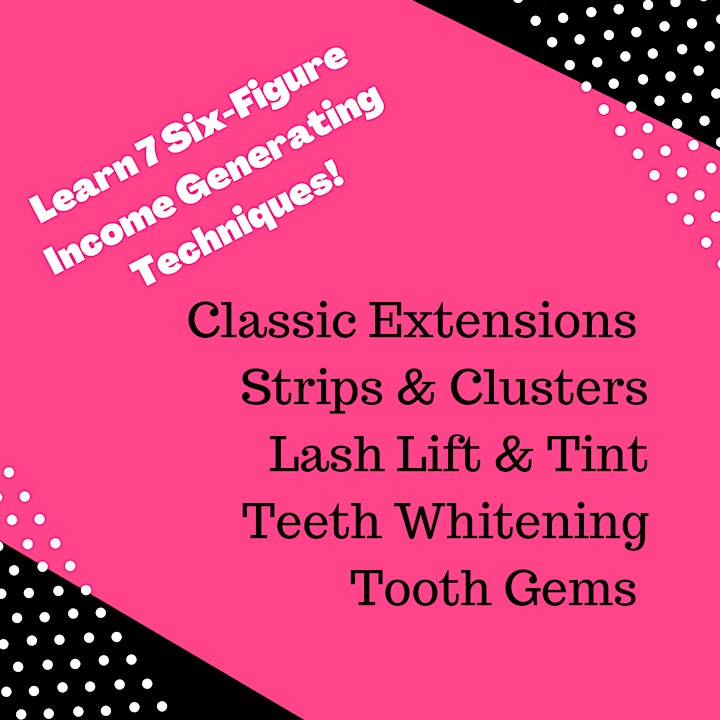 This class is a %100 hands on event!
Choose to learn 1 technique or more
$999 Everything Eyelash Certification (5 Eyelash Techniques)
$899 Teeth Gems Certification
$1399 Teeth whitening 101 Certification
$3000 Exclusive offer: Everything Eyelash + Teeth Whitening 101 + Teeth Gems
EVERYTHING EYELASH (5 EYELASH TECHNIQUES)
TUITION: $999
This course will teach you five eyelash manipulation techniques ranging from temporary to semi-permanent eyelash enhancing options that you can offer your clients based on their needs. These techniques allow your customers to have beautiful lashes that can last from 1 day to 6 weeks depending on the method used. You can easily charge between $10 to $175 on these services, making eyelash extension techniques one of the most lucrative services to offer in the beauty industry.
STARTER KIT INCLUDES:
· Classic Eyelash Extensions
· Cluster Eyelash Extensions
· Strip Eyelash Extensions
· Eyelash Lifting
· Eyelash Tinting
*Kit will service 10-15 clients
PROVIDED IN YOUR COURSE:
· Training Manual
· Client waiver and liability forms
· Lash After Care Instructions
· A Full Service Training Kit
· Training Certificate
*YOU DO NOT NEED AN ESTHETICS OR COSMETOLOGY LICENSE TO TAKE THIS COURSE*
TEETH WHITENING 101 CERTIFICATION
TUITION: $1399
This course will teach you how to safely and correctly whiten tooth enamel. Teeth Whitening is one of the simplest and most popular services beauty professionals can provide. The going rate for this service can range from $75 to $300 and it only takes about one hour to perform with three twenty minute cycles. The awesome thing about this technique is both men and women seek out this service, which means more money for you and the service provider.
*YOU DO NOT NEED TO BE A REGISTERED DENTAL ASSISTANT TO TAKE THIS COURSE NOR DO YOU NEED AN ESTHETICS OR COSMETOLOGY LICENSE TO TAKE THIS COURSE.
*THIS COURSE FALLS WITHIN THE GUIDELINES OF THE AMERICAN DENTAL ASSOCIATION*
TOPICS COVERED
· Causes of Teeth Staining
· Pre-Treatment
· Client After-Care
· Risks and Sensitivity
· Whitening vs Bleaching
· Equipment
· Hygiene and Safety
· Legislation
· Insurance and Client Liability and Waivers
STARTER KIT INCLUDES:
Training Manual
LED Lamp
Safety Goggles
Vitamin E Swabs
Oral Brush Ups
Whitening solution
Rings + Applicators
Bibs
Bib Clip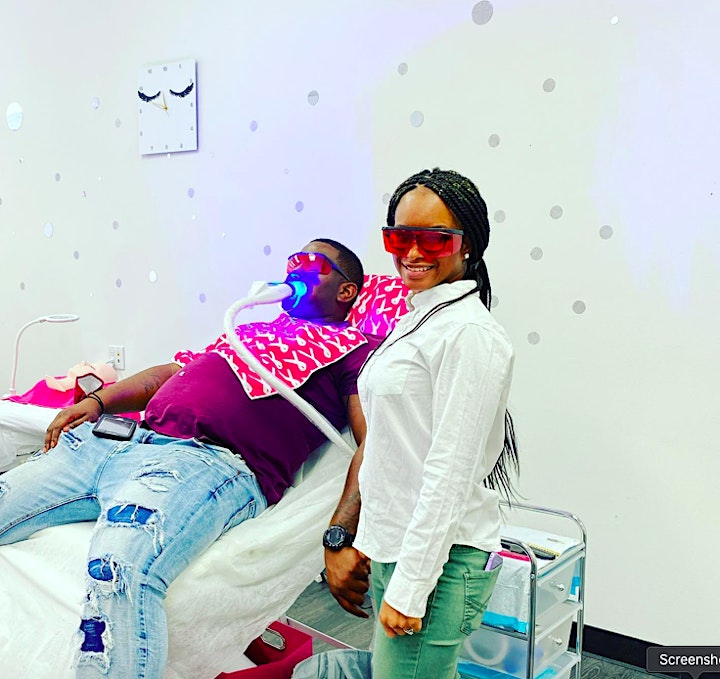 TOOTH GEMS CERTIFICATION
TUITION $899
Why take this class?
Your smile is the way you greet the world. Give people the confidence they need to let their smile shine. Learning a technique like this will help all your clients shine as bright as their smile!
Are you ready to join a flourishing business of becoming a tooth gem technician? Are you ready to add a new services to your business? Are you ready to start making 100,000 or more a year? If you said "Yes" then this training course is for you!
This training will provide full understanding on how to deliver a safe and professional installation and removals of tooth gems. In our class you will learn tooth anatomy and how to utilize a self curing adhesive that safely adheres the gems to the enamel. You will receive hands on training, a full detailed manual, full starter kit, proper sanitation knowledge, a vendor list, consent forms, and after care forms.
STARTER KIT INCLUDES:
Practice teeth model
10 gems
10 Cheek Retractor
Adhesive Kit
Microfiber tips
Joyce Jade Straight Tweezer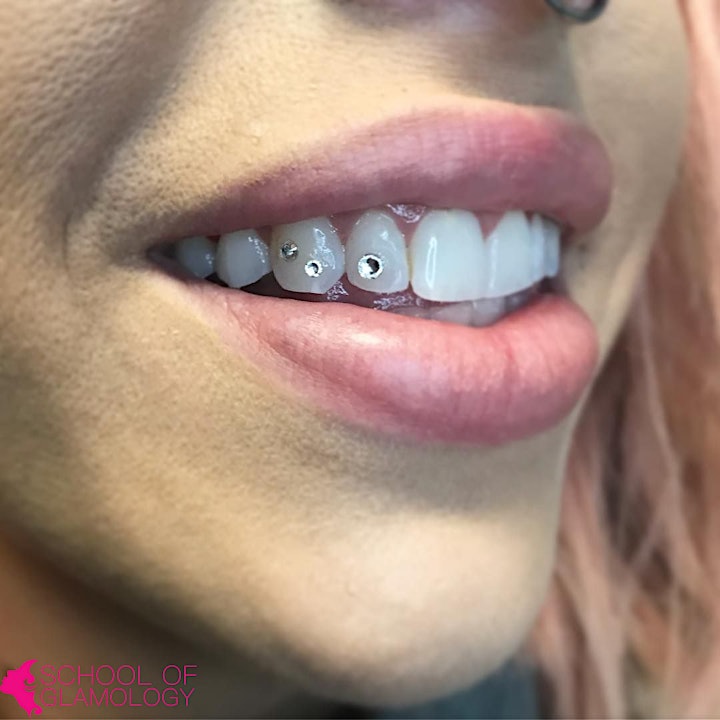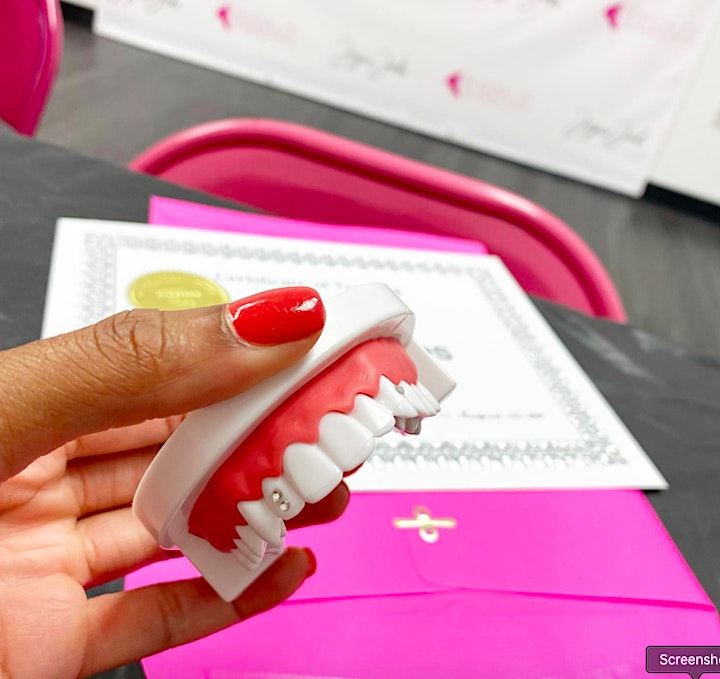 There are no refunds for any course!!
A deposit is REQUIRED in order to secure your ticket!
If you have any questions, don't hesitate to call us at 619-928-GLAM or check our website www.schoolofglamology.com we have a LIVE chat box!
Check us out on Social Media:
Instagram: www.instagram.com/schoolofglamology
Facebook: School of Glamology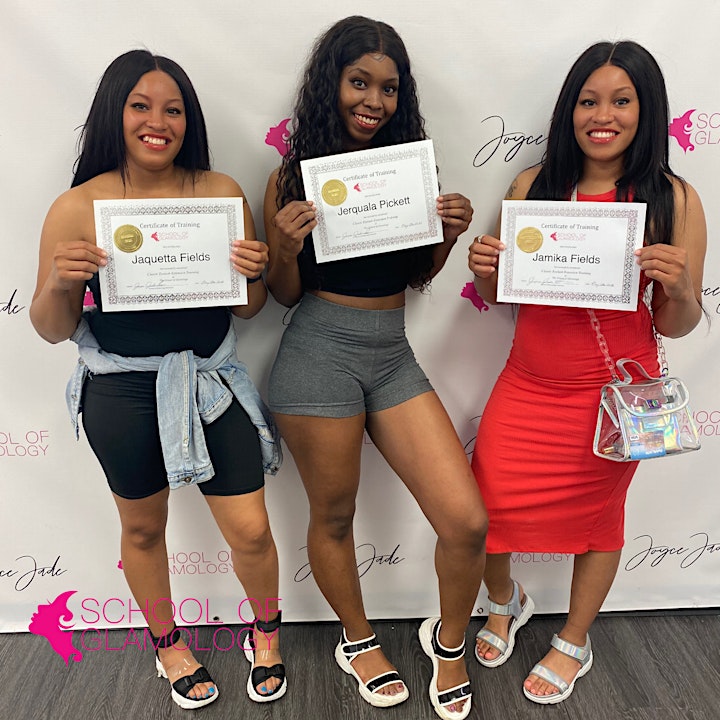 Want to take a course online? YOU CAN. We offer online training with a LIVE instructor!
Call us at 619-928-4526 to speak with a representative on how to get registered.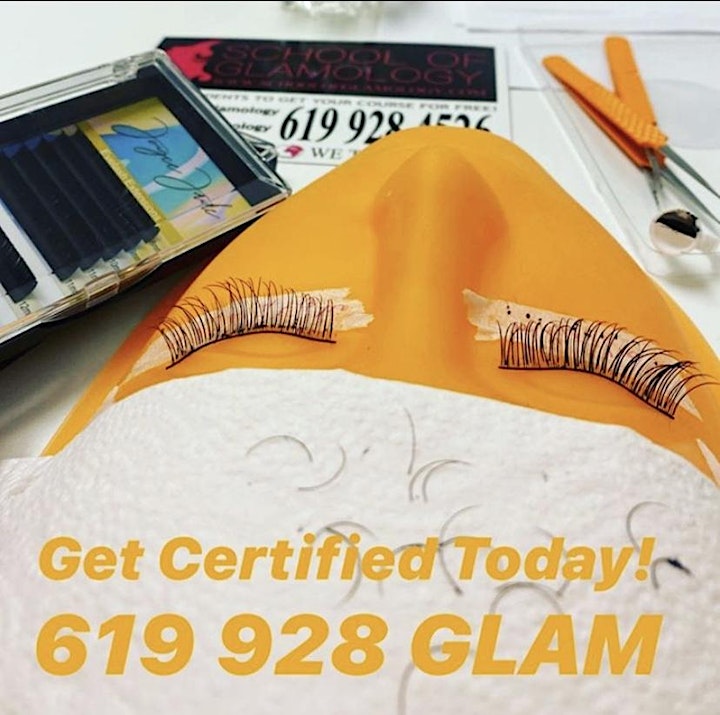 Date and time
Location
Regus - Illinois, Chicago - Magnificent Mile
980 N Michigan Ave
Suite 1400
Chicago, IL 60611
Refund policy
Organizer of Chicago IL, MEGA TOUR Everything Eyelashes, Teeth Whitening /Tooth Gems