Description
Chicago History Museum's 5th Annual Hot Dog Fest
Friday, August 11th, 11am – 9pm
Saturday, August 12th, 11am – 9pm
Sunday, August 13th, 11am – 8pm
Join us to celebrate Chicago's love of the hot dog. Now in its fifth year, this outdoor festival features live music, games, and hotdogs prepared in various regional and ethnic styles. Purchase Dog Dollars in advance to save up to 20%! Unsure of how much to get? Treat Dog Dollars as you would normal currency, $20 USD = $20 Dog Dollars. Each vendor will have their own unique menu and costs. Hot dogs range in price from $4 - $8 dog dollars. There will be plenty of currency exchange locations at the fest, but discounted Dog Dollars will only be available before the fest begins. Relish these savings and stock up on your Dog Dollars today!
Cost: $5 suggested donation. Food and drink are available for purchase using Dog Dollars.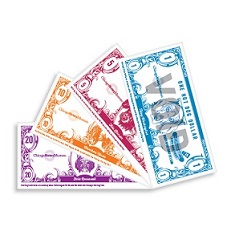 DISCOUNT PACKAGES - ADVANCE SALES ONLY
Dog Pup Deal (Recommended for Individual): Spend US $25 = Get $30 Dog Dollars
Dog Team Deal (Recommended for a Couple): Spend US $50 = Get $60 Dog Dollars
Dog Pack Deal (Recommended for Family/Small Group): Spend US $100 = Get $120 Dog Dollars
Individual Dog Dollars: $1 US = $1 Dog Dollar
*Dog dollars can be used during all three days of the fest. All sales are final. No refunds.
Sponsored by Vienna Beef