Description
Join us for a live taping of Chicago Founders' TV!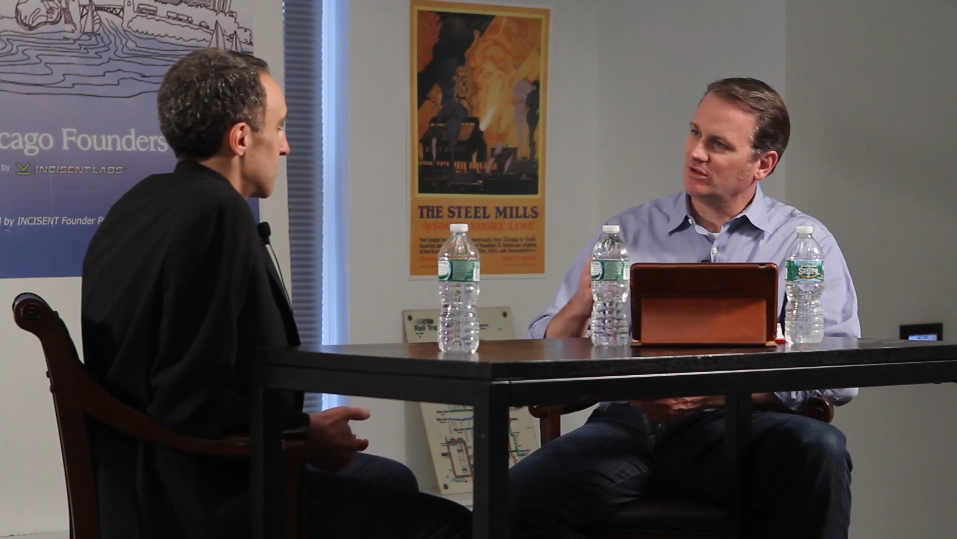 Chicago Founders' Stories, the cornerstone program of our Chicago Founders' TV series, showcases conversations with the most interesting and accomplished founders in Chicago. We tape the series before a live audience at 1871 over pizza and beer.
Each episode features a new Chicago founder. Creator and host Pat Ryan hears their true story, and explores it as only two founders having a conversation together can. We examine topics like where the idea came from, their background in entrepreneurship and technology, achieving product/market fit, getting liquidity, two-sided networks, raising venture capital, scaling, and more.
---
In April 2017, Pat Ryan is hosting Scott Dorsey, co-founder of ExactTarget.
Scott currently serves as managing partner at High Alpha, a venture studio focused on conceiving, launching, and scaling next generation enterprise cloud companies. Prior to High Alpha, Scott co-founded ExactTarget and led the company as CEO from start-up to global marketing software leader. ExactTarget went public on the New York Exchange in March of 2012 and sold to Salesforce.com in July of 2013 for $2.5 billion.

Post-acquisition, he led the ExactTarget Salesforce Marketing Cloud which encompassed 3,000 employees and included the teams at ExactTarget, Buddy Media and Radian6. Scott credits the ExactTarget Orange culture as the company's greatest differentiator and key to its success.

Scott serves on a number of non-profit boards in the community, including Chairman of the Indiana Sports Corp., Chairman of Nextech.org (formerly the ExactTarget Foundation), Board and Executive Committee member of Techpoint, Global Advisory Board at Kellogg School of Management at Northwestern University and Emeritus Board member at Central Indiana Corporate Partnership. Scott is also the Chairman of Octiv.

Scott is a business school graduate of Indiana University and earned an MBA from the Kellogg Graduate School of Management at Northwestern University.
---
Check out the amazing founders that have joined us at Chicago Founders' Stories by visiting Pat Ryan's blog at http://www.coolerbythelake.com/.
.
-->Join us on Twitter using the hashtag #ChiFounders<--

Schedule:
5:30-5:45 Arrivals, networking, food & drinks
5:45-6:00 Opening Acts featuring M1 Finance
6:00-7:00 Moderated discussion with Scott Dorsey, followed by Q+A
7:00-7:30 Networking
Don't miss another Chicago Founders' Stories again. Get on our mailling list for new events and great videos from Chicago's best entrepreneurs. Click here to sign up.