Chicago Fix and Flip Tour Chicago Style

Friday, July 22, 2016 at 7:00 PM

-

Friday, August 5, 2016 at 10:00 PM (CDT)
Event Details
Our Real Estate Investors Groups has been in The Chicago Suburbs Since the beginning of 2007, throughout the 2008 market Crash and the recession that followed.   Our community of investors have grown even bigger and stronger, 
We all had to get that first deal done. Within our real estate investing teams, folks get to do their first deal with our help, Help that only a LOCAL Community can deliver. Join the team that has gone trough it all and Learn how to enjoy the profits that come from a Real Estate Investing Career.
Our Investing community invites you to a real deal real estate investor local property tour, find out how you can start Learning & Working with our seasoned professionals. 
The best part? 
THE'RE ALL FREE. (Yes, you can attend every tour absolutely free of charge - we want to prove to you why real estate is where it is at right now)
Opportunity to spend time with mentors & students of our Real Estate Investment Training Programs who have taken the classes and are now taking action & doing deals is PRICELESS.
Don't miss this opportunity - the real estate market is is making a lot of people a lot of money right now. We have so many success stories coming out of our real estate investors teams, it is just awesome! 
Let us know which property tour you'll be attending.
---
---
4 Property Tours This Friday
Starting at 3pm
3 Unit Building Located in Downtown Crystal Lake
OR 
3 Fix & Flip homes in Evanston, Oak Park & Itasca


Take Your Pick!!!
 
See this property before it gets Renovated and Rented

Purchase Price $90,000
Estimated Rent Ready Rehab $50 to $60K
Gross Rents $2400

Funded by the EPIC Community

Crystal Lake Tour
Begins at 5pm
Deal Overview Starts at 6:30

Evanston Tour
Begins at 5pm
Profit Potential $115,000

Oak Park Tour
Begins at 3pm
Profit Potential $150,000

Itasca Tour
Begins at 5pm
Profit  Potential $80,000
YOU MUST REGISTER TO ATTEND - LET US KNOW WHICH PROPERTY TOUR YOU WILL BE ATTENDING - EXACT ADDRESS WILL BE SENT TO YOU VIA EMAIL.
When & Where

60613
Exact Address Given After You Register via Email
Chicago, IL 60613


Friday, July 22, 2016 at 7:00 PM

-

Friday, August 5, 2016 at 10:00 PM (CDT)
Add to my calendar
Organizer
The Next Real Estate Workshop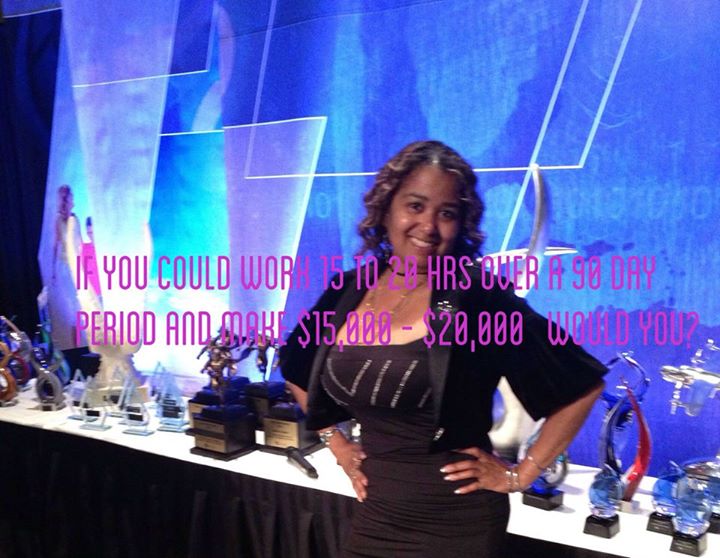 Real Estate Investor/Entrepreneur Organizer of The Next Real Estate Workshop.
I'm a member of a Local group of experienced and Active Real Estate Investors looking to expand our ability to do even more deals. With 51 offices nationwide and still expanding we are looking for people who are interested in working with us.
We specialize in finding discounted properties, creating alternative real estate solutions, raising private capital and showing others how to do the same.  We focus on wholesales, shortsales,  fix n flips, multifamily, lease options, rehabs and private capital raising, money partnering and a few other strategies.  We are growing and should be open i 20-25 cities in the coming months.
We can help you save taxes and make income other ways. Do you know anyone that could use that help?  Earn While You Learn.
I love Helping people reach their goals through real estate and by becoming their own boss. Entrepreneurism is a skill that can be learned. Come and meet LOCAL real estate investors that are investing in real esate all across the United States. You can gain networking with us simply because your NETWORK equals your NET WORTH!
Chicago Fix and Flip Tour Chicago Style