Refund policy
Contact the organizer to request a refund.
Eventbrite's fee is nonrefundable.
Learn from experts and activists who will educate, activate, and celebrate fair trade successes.
About this event
Join us for the our 13th annual World Fair Trade Day brought to you by Chicago Fair Trade, the largest and most active fair trade coalition in the U.S.
Wednesday, May 6 and Thursday, May 7: Both nights will feature topical and engaging presentations by leaders in their fields.
Friday, May 8th: We will raise a glass and toast World Fair Trade Day with a Fair Trade Happiness Hour celebration, sharing bright news from our fair trade community.
Scroll all the way down for speaker bios. All times are CST. A big plus of this virtual event is that anyone can join in from anywhere in the world. Please invite others to join us!
Please note-you only need to register for one date, but will receive an All Access Pass.
Prior to the event you will receive log-in instructions that will allow you access to all events on all three dates. If you donate $40 or more, we will send you a Fair Trade candy care package as a thank you!
Wednesday, May 6th from 6:00-8:30
Food Justice in the Time of Covid 19: Understanding the changing landscape of the food we eat
Speakers include Dr. Howard Rosing of DePaul, Adam Olson, Senior Advocacy Advisor at Oxfam America and Emily Trujillo, president of DePaul's Fair Trade Club and grocery store worker.
Garment Worker Vulnerability & the Global Health Crisis: Your clothing choices are more important than ever
Learn of the effects this crisis is having on garment workers in a discussion featuring author and ethical fashion icon Elizabeth Cline, fair trade pioneer, Pushpika Freitas, President of MarketPlace : Handwork of India; CFT Change Maker and indie designer Jamie Hayes of Production Mode.
Thursday, May 7th from 6:00-8:30
Both sessions this evening will be moderated by WBEZ's Jerome McDonnell.
Why Transparency Matters in Developing Ethical Supply Chains
Join Shayna Harris, contributing writer to Forbes and former Chief Growth Officer of Farmer's Fridge, and Leonardo Bonanni , Founder and CEO of Sourcemap.
Fair Trade: How Do We Survive Coronavirus? How this crisis is affecting the fair trade community both near and far
Hear from Chicago Fair Trade and their business members about the challenges we are facing, steps we are taking, and ways you can support the fair trade movement.
Friday, May 8 from 6:00-7:00
Fair Trade Happiness Hour!
Hear inspiring fair trade stories and raise a glass to fair trade. We will be joined by Evan the Chef Robinson, Tony Chocolonely, and more. It will be a great way to end the week!
Check back as we are updating this page frequently!
Donations are greatly appreciated. If making a financial donation is a barrier to attending, please shoot an email to events@chicagofairtrade.org and we will send you a code to register. If you donate $40 or more, we will send you a Fair Trade candy care package as a thank you!
We will send instructions on how to join in on Zoom the week of the event. Please note that you only need to register for one date-the login instructions we send will allow you access to all events on all dates.
We hope you can join us!! And please help us spread the word and invite others!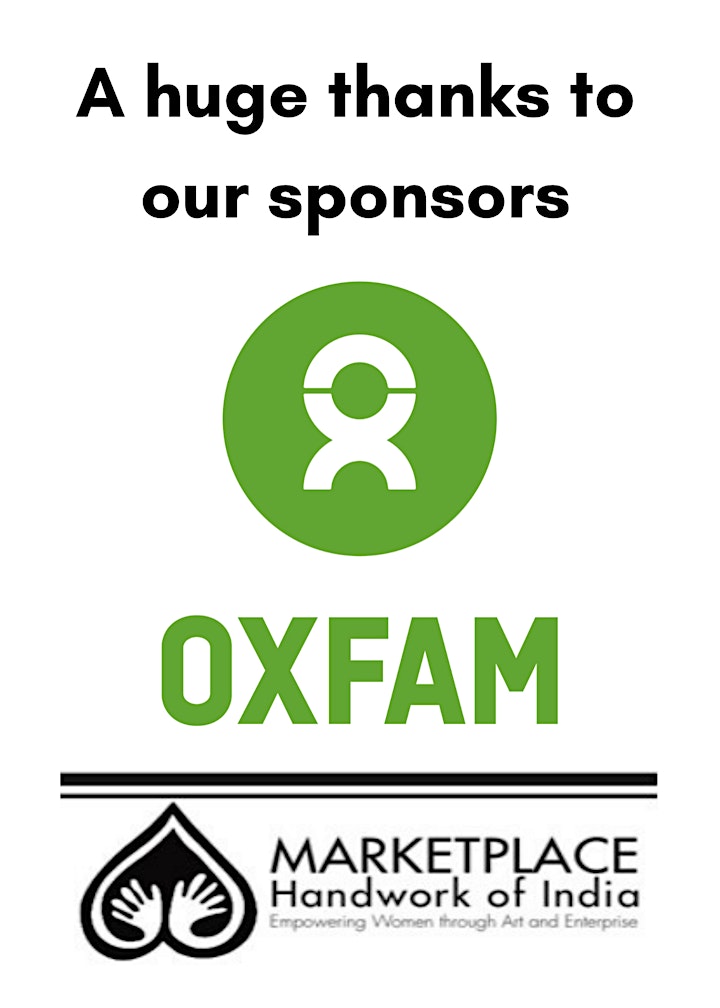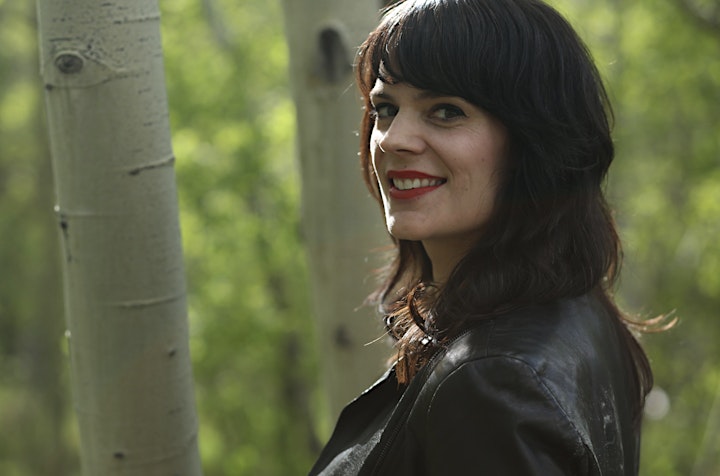 Photo by Keri Wiginton
Elizabeth L. Cline is a New York-based author, journalist, and expert on consumer culture, fast fashion, sustainability and labor rights. She is regularly interviewed on television and radio by globally recognized news outlets, including Al Jazeera, MSNBC, China Global Television Network, CBC News, The New York Times, and NPR.
Cline's critically acclaimed 2012 expose, Overdressed: The Shockingly High Cost of Cheap Fashion, first revealed the impacts of fast fashion on the environment, economy, and society to an American audience and is a founding book of the global ethical and sustainable fashion movement. Overdressed is read around the world in seven languages. Cline's much-anticipated follow-up book, The Conscious Closet: A Revolutionary Guide to Looking Good While Doing Good, was released in 2019 . In it, Cline delves into fresh research on fashion's impacts and illustrates how we can leverage our everyday fashion choices to transform the apparel industry and change the world for the better.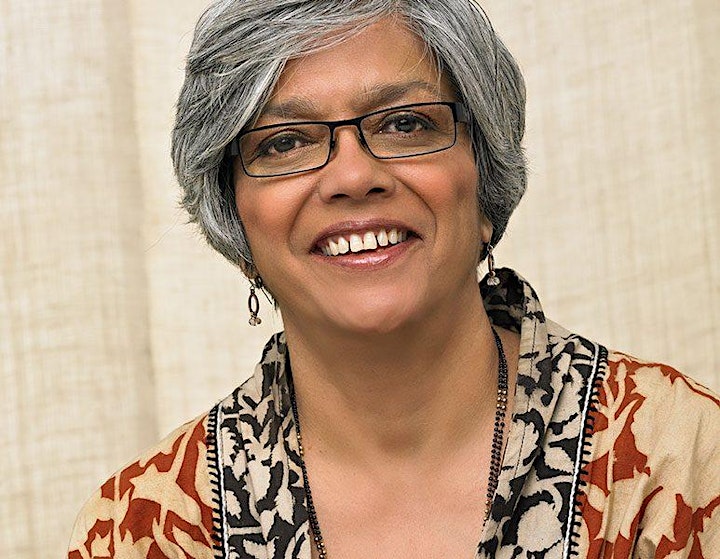 Pushpika Freitas graduated from the University of Mumbai in 1975 with a degree in social work. She earned a master's degree in sociology in 1978 at DePaul University. In 1980 she and Lalita Monteiro founded a nonprofit organization, Share, to empower women in Mumbai to break the cycle of poverty by learning handicrafts they could sew at home without having to pay for childcare or equipment. Later, Marketplace: Handwork of India, was incorporated in Illinois as a nonprofit in 1986 as the marketing arm of the enterprise, and distributed its first catalog of women's apparel in 1990. By 1992, the artisans numbered over 120, and the organization was restructured to encompass multiple independent cooperatives. Currently, MarketPlace works with over 400 artisans organized into 11 cooperatives.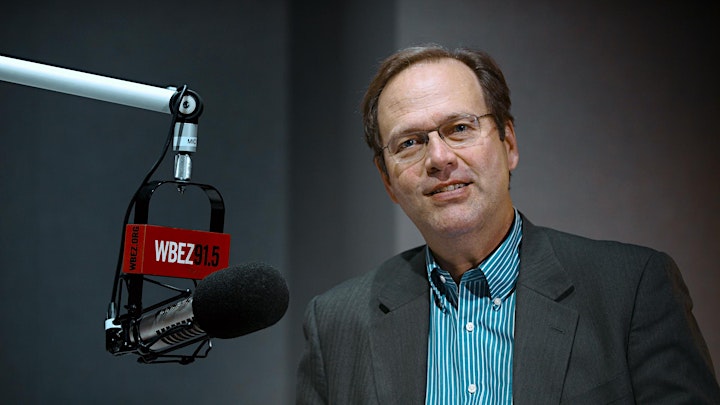 Jerome McDonnell hosted WBEZ's global affairs program Worldview from 1994 until October of 2019. He is now WBEZ's environment and climate reporter. Over the past twenty-five years, he has interviewed world leaders and influential people, including Jimmy Carter, Kofi Annan, Condoleezza Rice and the Dalai Lama. But Worldview's strong sense of social justice means some of Jerome's most interesting guests were peasant organizers, environmental activists, and social entrepreneurs.
Jerome has received journalism awards most recently a 2019 Studs Terkel award. Jerome is proud of the recognitions he's received from community organizations, including the Chicago Fair Trade's Change Maker Award, the CAIR Courage in Journalism Award, and the Excellence in Environmental Reporting Award from the Chicago Audubon Society. He's been recognized by the Kovler Center for the Survivors of Torture, the Chicago Religious Leadership Network on Latin America, the Women's Global Education Project, and the Syrian American Medical Society.
Jerome believes broadcasting's highest calling is to bring people together to make a difference. Worldview's long running Global Activism segment featured people who've started health care, education, and community development organizations around the globe. The six "Global Activism Expos" WBEZ held gave thousands people each year an opportunity to connect with these social entrepreneurs and make lasting impacts.
A graduate of Northern Illinois University, Jerome took his communications degree and began to volunteer at WBEZ in 1984. He never left. Jerome produced several shows including Midday with Sondra Gair, a program that featured monthly co-productions with Radio Kiev in the Soviet Union. Jerome was WBEZ's executive producer of talk programing for several years, but now restricts his management activities to being Team Leader for Bike to Work Week and being in charge of the compost buckets.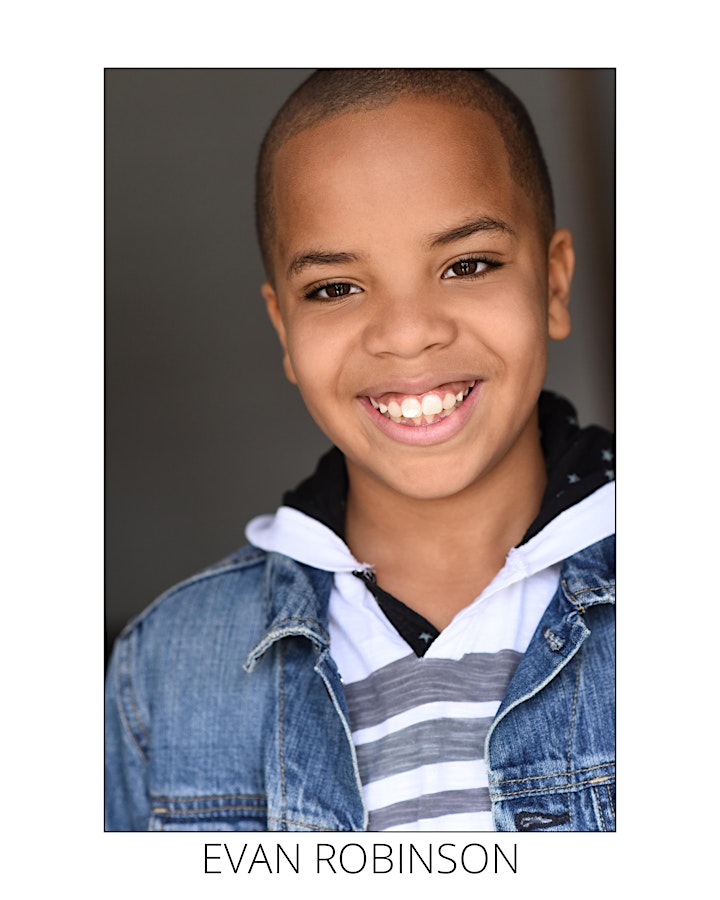 Evan the Chef Robinson is a MasterChef Junior finalist, organic gardener, and philanthropist. Evan was on the cover of Boys' Life, the Scouts BSA's national publication, for his philanthropic work-after Hurricane Maria, Evan organized Pies for Puerto Rico, raising over $4,000 for relief efforts. Evan is a fair trade advocate. Last May, Evan organized a Fair Trade Pop-Up Bakeshop at our World Fair Trade Day celebration, recruiting chefs and bakers throughout Chicago to bake and donate fair trade treats, raising money to fight human trafficking.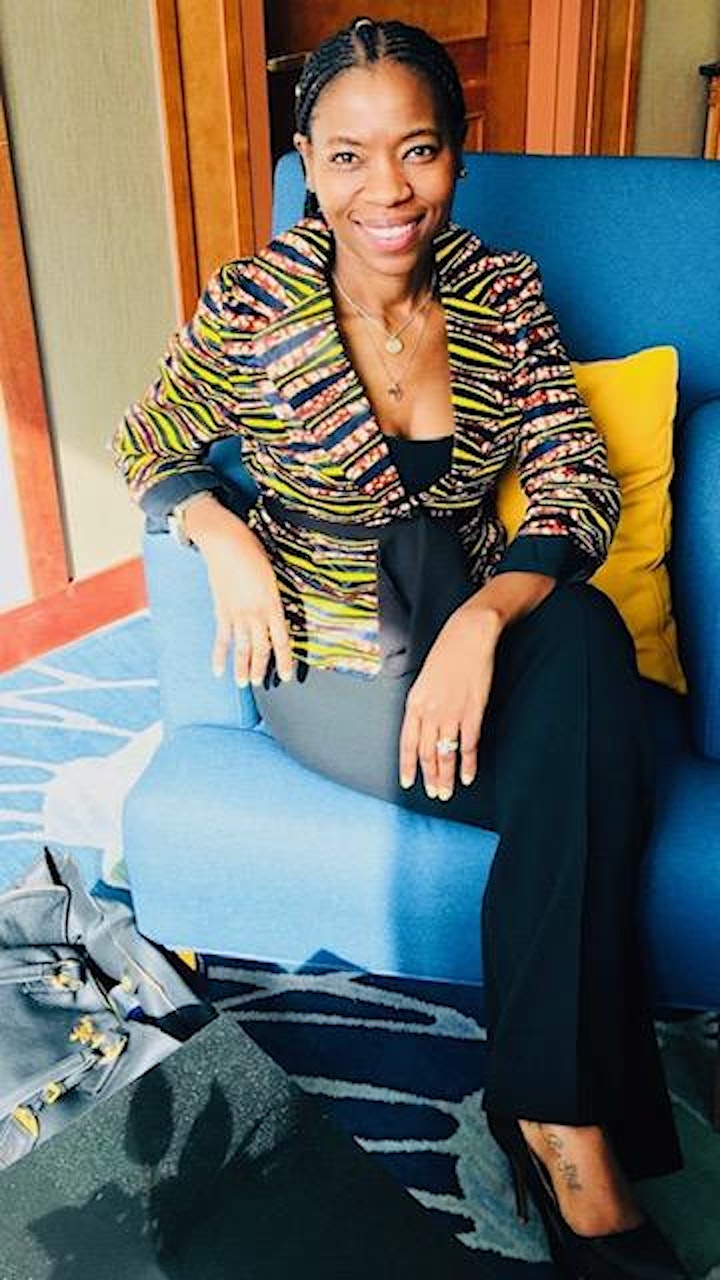 Rahel Mwitula Williams as serve the founder and lead designer of ILAVA , a socially responsible lifestyle brand that uses fashion to empower women and inspire change around the world. Her role within ILAVA has not only reinforced her passion for seeking global change, but it has also led to her ability to impact women and leaders across the globe through various opportunities. To name a few, ILAVA was invited to showcase our latest collection at LA Fashion Week (2017). In April 2018, she had an opportunity to represent ILAVA at Northwestern University through a TEDx Talk (Redefining Philanthropy: Faces of Change Makers). She was born and raised in Tanzania, East Africa. She migrated to the US with her family when she was 12 years old and held her Tanzanian heritage near to her heart. She obtained her bachelor of science degree in psychology from Loyola University and went on to receive her Master's of Science from DePaul University in Chicago, Rahel believes that women entrepreneurs are key in enhancing both women's and overall community development. She aims to incorporate her culture into fashion and give back to her native country every chance she gets. While popular culture may see African attire as a trend, Rahel sees it as a lifestyle. In addition to her role with ILAVA, Rahel serve as Director for Global Mission Funding with Evangelical Lutheran Church of America.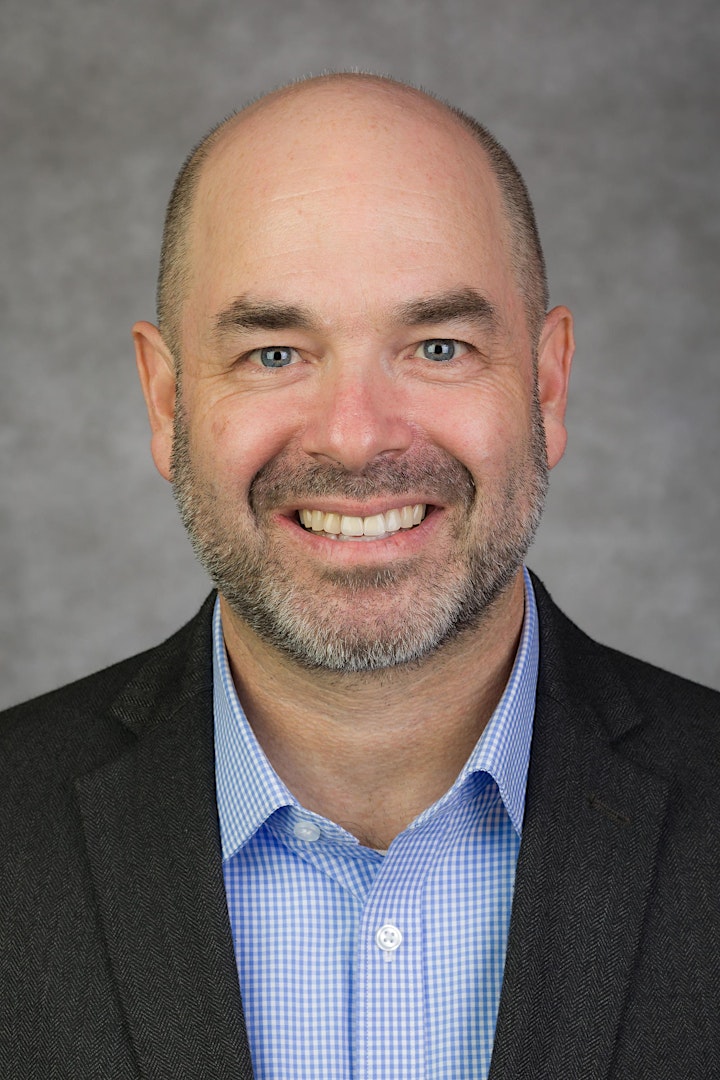 Dr. Howard Rosing is the Executive Director of the Steans Center at DePaul University and a faculty member with the Asset-Based Community Development Institute. He serves as a faculty member in Community Service Studies, an affiliate faculty member in Geography, the MA in Sustainable Urban Development (MASUD) and Community Psychology and co-directs MASUD. He has taught and developed numerous courses including Critical Community Engagement, Community Food Systems, Geography, Food and Justice, Sustainable Urban Food Systems and NGO Studies. He also co-directs a study abroad sustainable food systems program in the Dominican Republic. Dr. Rosing is a cultural anthropologist who conducts research on community and urban food systems and has authored and co-authored numerous publications including the co-authored book Chicago: A Food Biography. Dr. Rosing was a founding board member of Chicago Fair Trade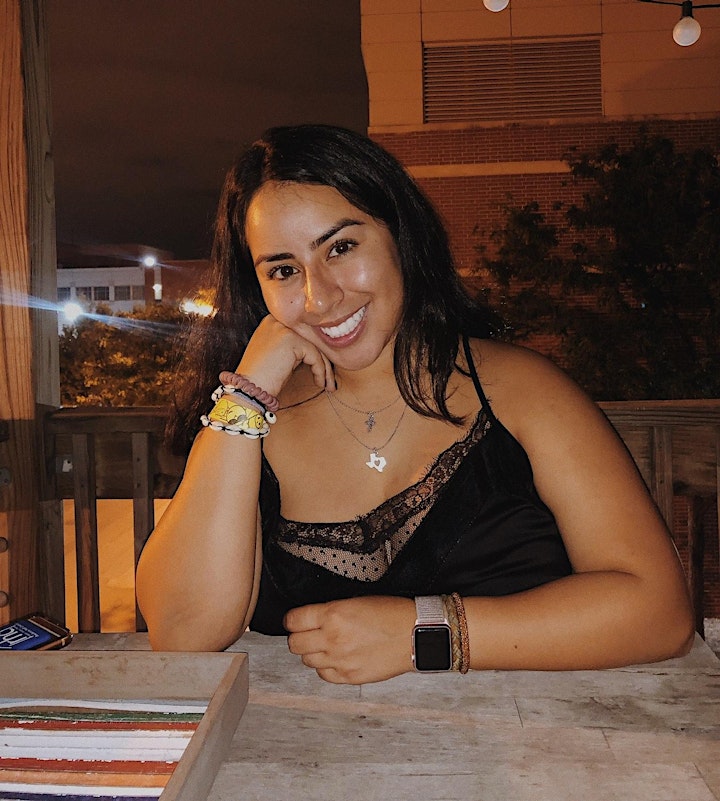 Emily Trujillo is a junior at DePaul majoring in Health Sciences. She currently serves as the President of DePaul's Fair Trade Club. DePaul is Chicago's only designated Fair Trade University and serves as a leader nationally. Emily has worked at Ten Thousand Villages and is currently working at a grocery store in her home state of Texas.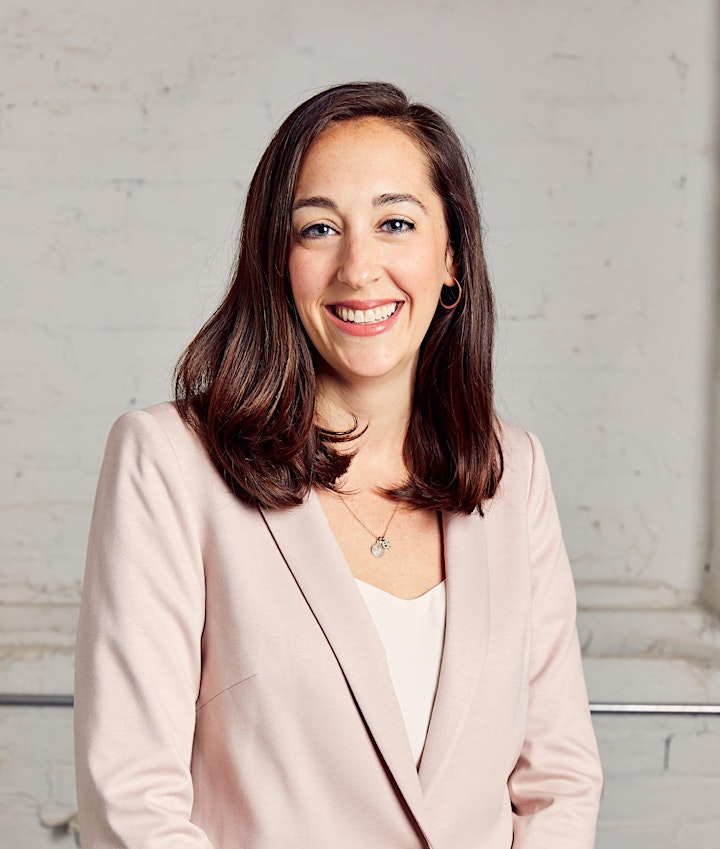 A passionate champion to shape and improve lives through the power of food supply chains, Shayna Harris has spent her career in the food sector developing sustainable food strategies and leading change in more than 20 countries.
Shayna worked as the Chief Growth Officer of Farmer's Fridge—a network of automated smart Fridges that vend chef-curated meals—and developed the business from proof of concept to over 500 locations in the Midwest and Northeastern US.
Prior to Farmer's Fridge, she architected Mars' sustainable cocoa program and helped Mars leadership establish a twenty-first-century supply-chain strategy. She has also advised brands such as Stonyfield, Unilever, and Starbucks on how to implement strategic sourcing and sustainability programs within their businesses. Currently, Shayna leads her own consulting firm, and she serves on the board of Sourcemap.
Shayna is responsible for Chicago Fair Trade! She conceived of the idea when working at Oxfam America and convinced them to provide a seed grant to start a local fair trade coalition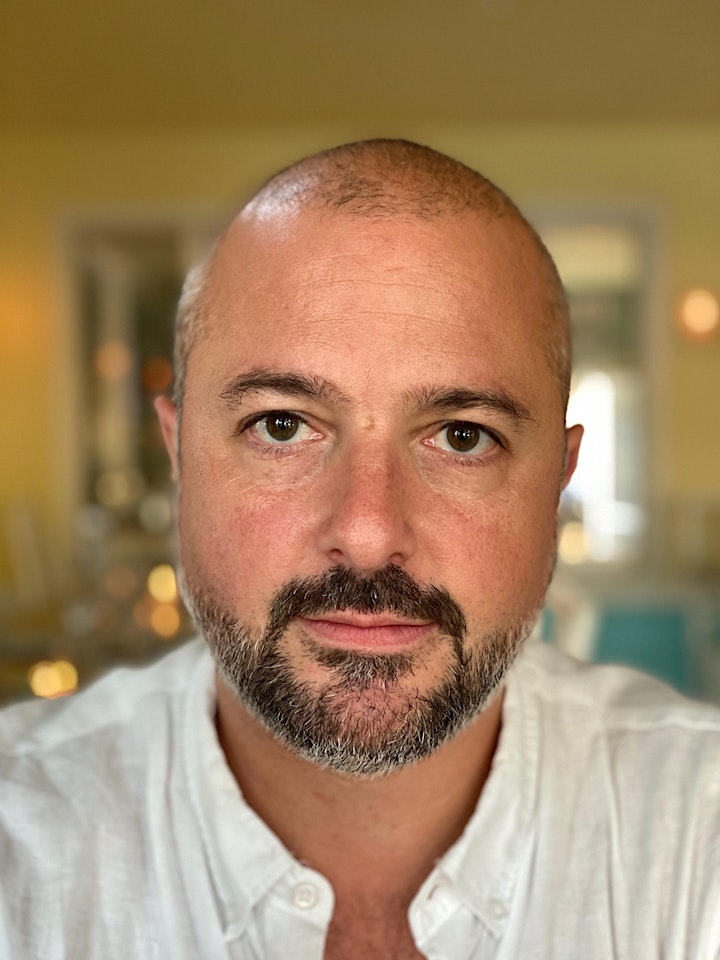 Leonardo Bonanni is the Founder and CEO of Sourcemap, a company specializing in supply chain transparency. Leading manufacturers and brands use Sourcemap technology to trace their products to the source and ensure social and environmental standards are met every step of the way. Leo has been named among the '100 Most Influential People in Business Ethics' by Ethisphere and 'America's Most Promising Social Entrepreneurs' by Bloomberg. He has a PhD from MIT and is a frequent lecturer on supply chain transparency. Find out more at www.sourcemap.com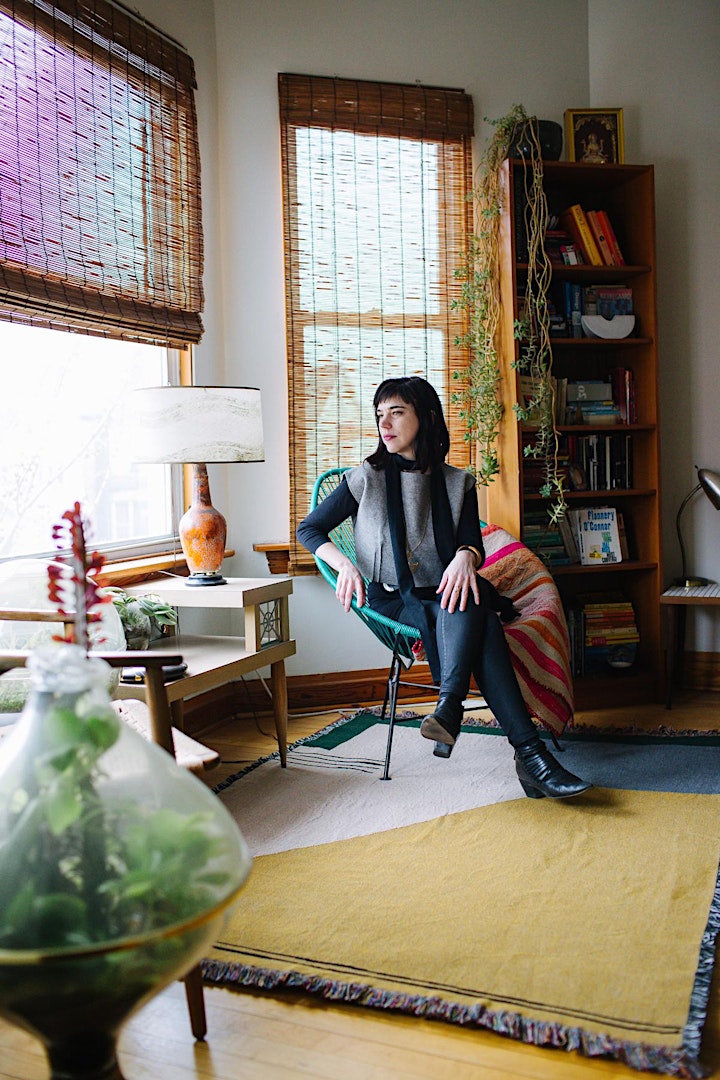 Jamie Hayes has worked in fashion since 1999 and in the field of labor and immigrant rights since 2009. She has explored these topics via academic study, earning a BA in English Literature from Washington University, a BA in fashion design from Columbia College, and a Masters degree in Social Work from the University of Chicago. She has also worked as a labor organizer for Arise Chicago, designed for fair trade organizations including SERRV, Intercrafts Peru, and Threads of Yunnan, and has volunteered as a Campaign Leader for Chicago Fair Trade, helping to pass an ordinance mandating that apparel procured by the City of Chicago and Cook County be sweatshop-free. She is the founder and designer of two ethically made lines of clothing, Production Mode and Department of Curiosities.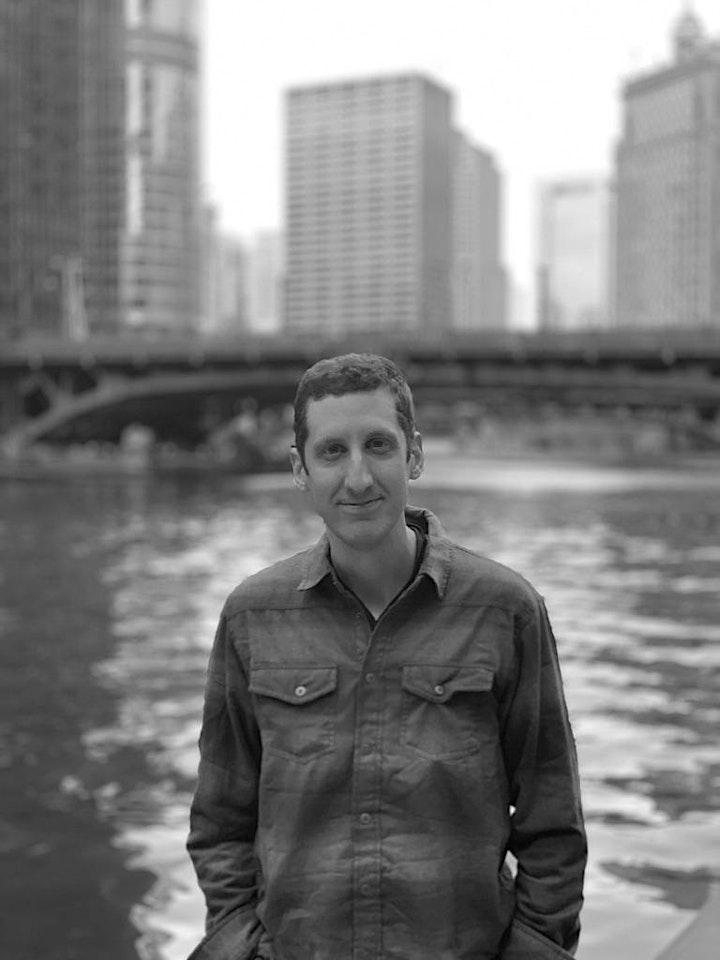 Adam Olson is a Senior Advocacy Advisor in Oxfam America's policy and advocacy division. Oxfam is a global organization working to end the injustice of poverty. In his role, Adam collaborates with policymakers, allied organizations, community leaders, faith groups, and academics to advance Oxfam's campaigns in the American Midwest. His current issues of interest include international agricultural development, aid reform, and worker rights. Adam is also active with Rotary, is an advisory board member of Global Chamber Indianapolis, and a board member of Chicago Fair Trade.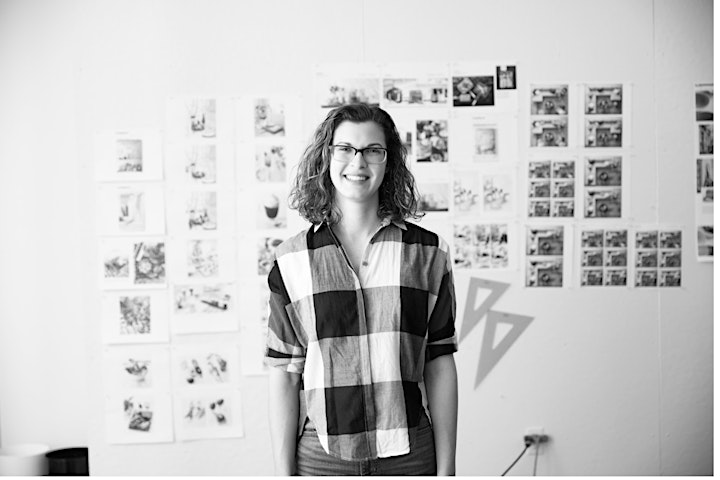 Maranda Leigh has been a fair trade advocate since college, when the concept was introduced to her by one of her professors. Since then she has put her passion into practice, volunteering with fair trade retailers Global Gifts and Ten Thousand Villages; and working on Fair Trade campaigns for Indiana University Bloomington and the cities of Indianapolis, IN and Evanston, IL. She has been a volunteer with Chicago Fair Trade since 2018 and has recently taken the role of co-chair for CFT's Conscious Closet Club. Maranda also brings her passion for retail to her full-time job as an Associate Merchandise Planner for Crate & Barrel, where she also leads their corporate sustainability initiative.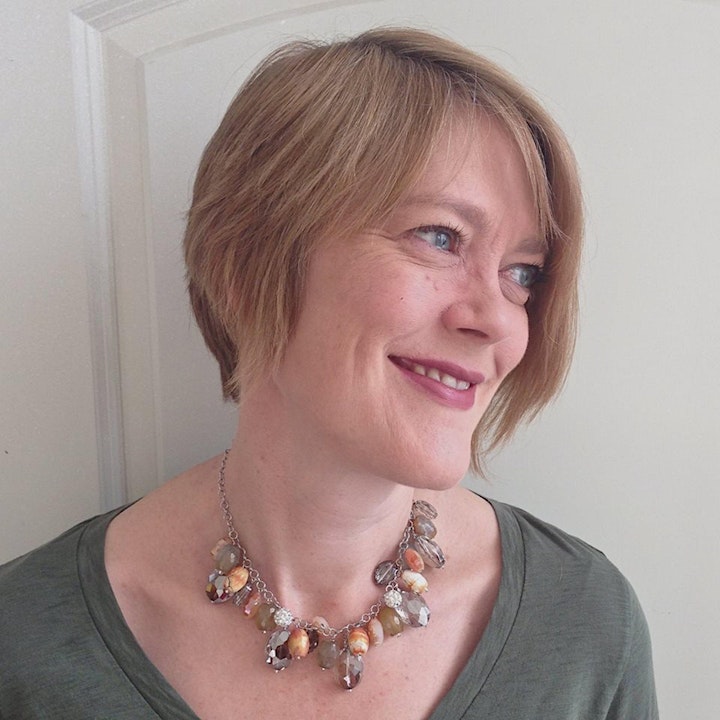 Holly Greenhagen has degrees in journalism from Northwestern University and fashion design from the Fashion Institute of Design and Merchandising. She has a longtime interest in ethical fashion, and carried only eco-friendly, fair-trade, and small-batch labels in the bridal atelier she ran for 13 years. She has worked as a technical designer, a fashion instructor, and a freelance patternmaker, and is currently the production manager at Mata Traders. She serves as Chicago Fair Trade's Conscious Closet Club's co-chair.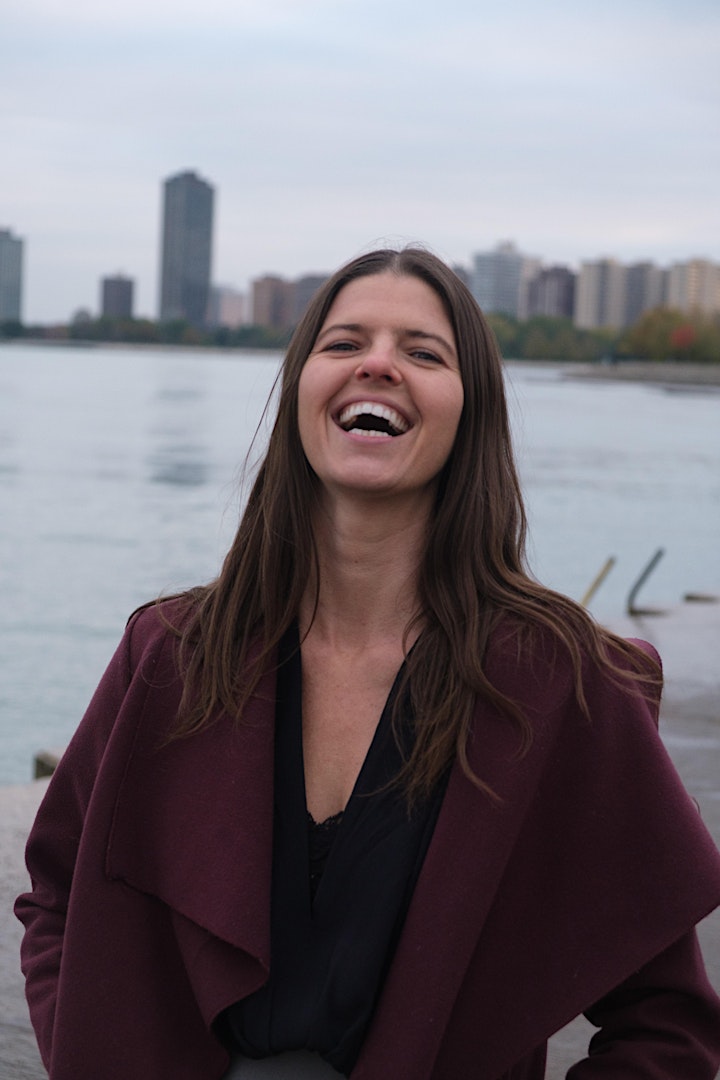 Andrea Dennis serves as the Director of Environmental Education and Engagement at Friends of the Parks and is the Board Co-Chair at Chicago Fair Trade, having spent over a decade as an organizer, fundraiser, and facilitator in the fields of cultural exchange, fair trade, service learning and sacred connection.
She has presented on fair trade at the Fair Trade Campaigns' national conference and facilitated international Purpose Summits in Berlin and San Francisco.
She started her work in fair trade at Greenheart International where she helped launch their fair trade initiatives alongside managing their service learning programming and serving on the senior leadership team. Her approach is influenced by meditation, yoga, permaculture, and community organizing. Andrea is a published author in the anthology Purpose Rising, and previously served on the Board of Directors for the Chicago Social Enterprise Alliance.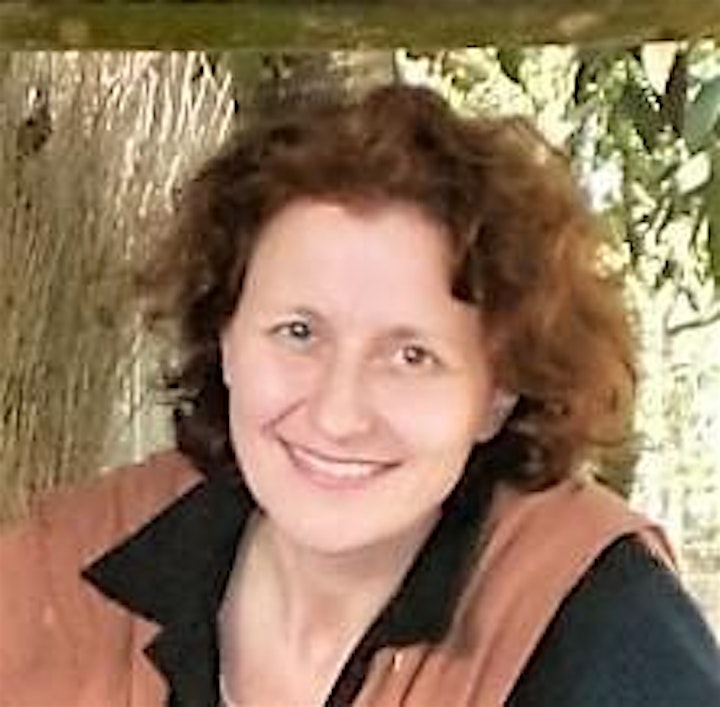 Passionate about the power of fair trade, handmade goods to benefit both people and planet, Jackie Corlett has lived and worked with artisans in Bangladesh since 1989. Combining traditional hand skills with current design and market trends continues to be a force for good and her source of inspiration.
Jackie's company Motif Handmade, supplies fabric handwoven with yarn made from recycled garment factory waste. Her goal is to scale up production of fair trade, handloom cloth creating healthy rural employment and near zero-waste, zero-carbon yardage for the fashion industry.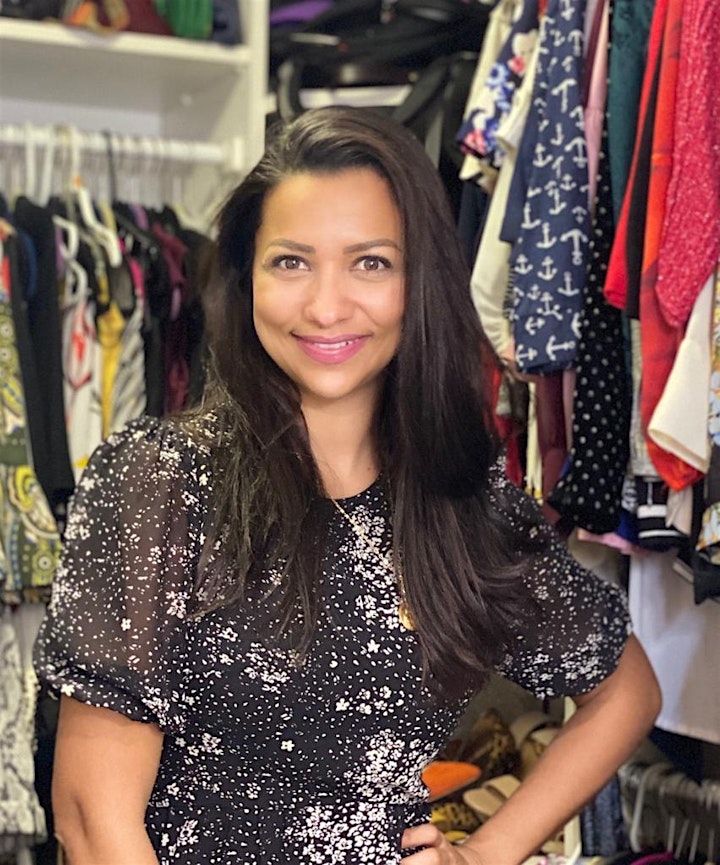 Passionate about the power of fair trade, handmade goods to benefit both people and planet, Jackie Corlett has lived and worked with artisans in Bangladesh since 1989. Combining traditional hand skills with current design and market trends continues to be a force for good and her source of inspiration.
Jackie's company Motif Handmade, supplies fabric handwoven with yarn made from recycled garment factory waste. Her goal is to scale up production of fair trade, handloom cloth creating healthy rural employment and near zero-waste, zero-carbon yardage for the fashion industry.