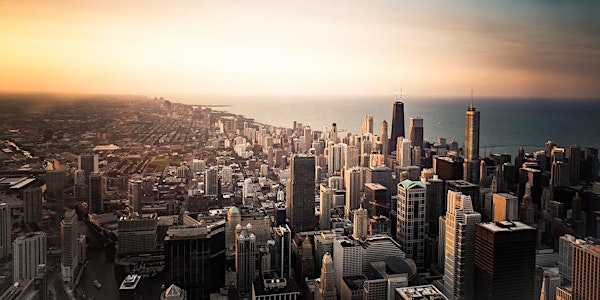 Chicago Data Science Conference 2018 - Training Day
Location
620 Boardroom, the University of Chicago
450 N Cityfront Plaza Dr
Chicago, IL 60611
Refund policy
Refunds up to 7 days before event
Description
The Chicago Data Science Conference committee has put together an impressive set of workshops this year. Our workshops are designed for data enthusiast to jumpstart their career by building a solid foundation in machine learning. Each workshop has limited participants to further foster a truly interactive experience. Registrants also gain access to all Conference Sessions and Exhibition on May 19 (Saturday).
The detailed location and arrangement will be emailed to the registrants.
Machine Learning Workshop
About the Course
Machine Learning Introduction
What is machine learning?

Scikit Learn Package for Machine Learning
General learning models (supervised/unsupervised)
Feature extraction

Basic Regression Model
Bias-variance trade-off
Regularization
Lasso, Ridge, Elastic-net

Basic Classification Model
Logistic, Tree, SVM
Model-measurement

Unsupervised Learning
Dimension reduction
Clustering
Instructor
Kyle Polich, Host at Data Skeptic
Kyle Polich is the host of Data Skeptic, a podcaster about data science, statistics, machine learning, and artificial intelligence, all through the eye of scientific skepticism. Outside of the show, he's an advisor for a few early-stage startups and consults with growth companies to deliver end-to-end data solutions. Kyle is a mentor for aspiring data scientists through his teaching with Thinkful, mentoring at NewMet Data Science Bootcamp, and one-on-one mentorship arrangements.
Workshop Length
4 hours per workshop
Price
$250 per workshop. The registrant also gain access to all Conference Sessions and Exhibition on May 19 (Saturday)
If you have any questions, please contact conference@ideassn.org for more information.