Description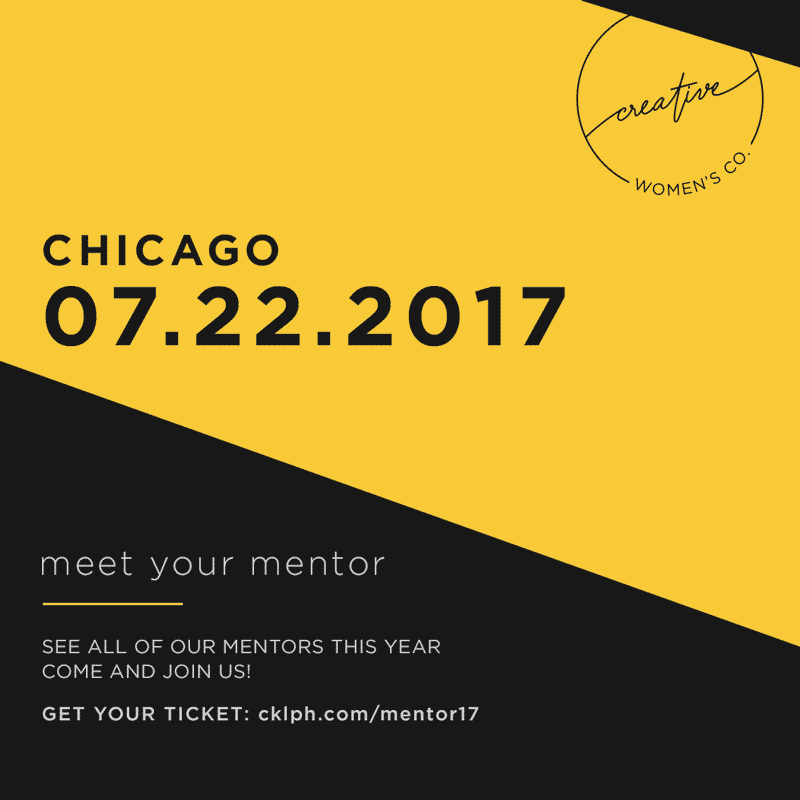 Have you always want to have a mentor to help maximize your potential?
Do you want to interact with inspiring and successful creative women entrepreneurs in Chicago?
Have you ever attended networking events hoping to meet and learn from women leaders you admire, only to find that approaching them is just too awkward?
No matter what point you are in your career, having a mentor can help you flourish, improve your personal and professional development.
Join Chicago creative women entrepreneurs at our very first, speed mentoring event where you'll get a chance to have a one-on-one discussion with our mentors. You'll have up to 3 mentors to talk to and ask them the question around career, personal & professional development, and insights on creative entrepreneurship.
OUR MENTORS: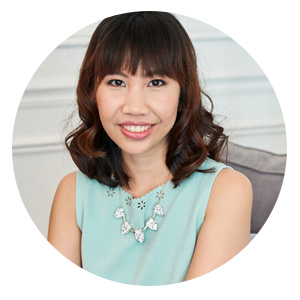 ARI KRZYZEK Creative Director & Chief Designer of Chykalophia and Founder of Creative Women's Co.
Co-founder, creative director and chief designer of Chykalophia, Ari Krzyzek implements powerful branding strategies to provide distinctive designs for maximum impact via web, mobile and/or print. Additionally, she founded and hosts Creative Women's Co., serving as design consultant, mentor and professional peer in support of fellow female entrepreneurs.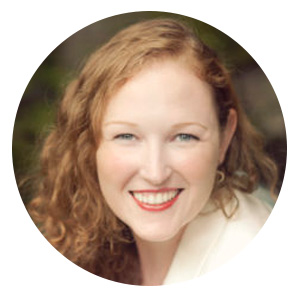 LAUREN RAMSEY Chief Engagement Officer of Betsy Bash
Lauren Ramsey is a Social Story Teller. Throughout her life, she has lived in five countries and visited thirty countries across four continents. At a young age, she not only knew how to adapt to new environments, cultures and ways of life, but she did not see it as anything other than normal. Throughout her life and career, this unique skillset has complimented her analytical mind and helped her to adapt to new teams, understand problems from a different point of view and find new ways to tackle and solve any problem.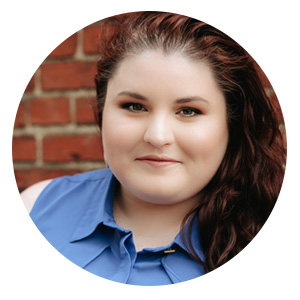 DANNIE FOUNTAIN Strategist. Author. Educator. Dannie
Dannie Lynn Fountain is a marketing and business strategist for creative entrepreneurs. Earning her business acumen working in marketing for brands such as Whirlpool and H&R Block, she has a combined 9 years experience as an entrepreneur and strategist. She works with entrepreneurs and corporate clients alike to brainstorm, strategize, and implement strategic plans and processes to better their business and increase their sales. Beyond strategy, Dannie is the author of three books on entrepreneurship, a regular speaker on strategy worldwide, and a digital nomad. Her work has been submitted to and recognized by Cannes Lions, the Effies, and more.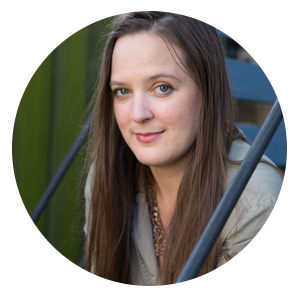 ANDREA KLUNDER Producer of The Creative Impostor Podcast & Podcast Envy Coach
Andrea Klunder is a podcast producer who helps people elevate their voice in creative ways through integrated audio. She is the producer and host of The Creative Impostor podcast, director of the Podcast Envy LaunchPod program, and director for Power Your Story podcasting for teens.
Andrea is the founder of the Chicago Women's Creative Collective, a community for women who make things: art, books, blogs, podcasts, theatre, films, websites, businesses, and anything else you can imagine! She also teaches meditation & yoga for startups, creatives and kids. Andrea is probably addicted to learning, teaching, and helping others to do the same!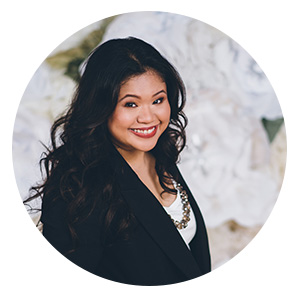 CHYREL BANIAS Owner and Creative Director of Lil Epic Design LLC
Owner Chyrel Banias is a young creative designer who brings her spunky personalities and retro-chic style to their projects while staying within budget, timeline, and theme.
Being the creative director, Chyrel's artistic, high-end style, but down-to-earth attitude gives her the perfect combination to make a big statement on a small budget. She also likes to provide fun alternatives to traditional birthdays, weddings and events making them a night to remember. Event Coordinator and operations manager, Megan is there to ensure that your event runs smoothly and that everything is timed, prepped, and accomplished accordingly. She is also there to make sure that your guests are happy and well taken care of.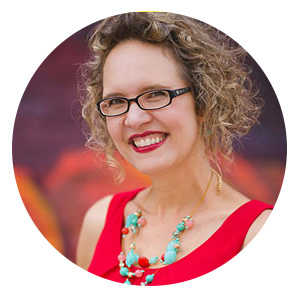 LIDIA VARESCO RACOMA Art Director & Designer of Lidia Varesco Design and founder of Biz Mama
Since 2000, art director/designer and mom of two (kids and businesses) Lidia Varesco Racoma of Lidia Varesco Design has been helping education-focused organizations share their mission through branding and marketing design. She also outfits kids in good design with Typebaby, her locally-produced line of children's apparel and has a sketchbook full of children's book ideas. She blogs about juggling motherhood and small business and maintains an online community for moms in business called Biz Mama. She and her family live in Chicago.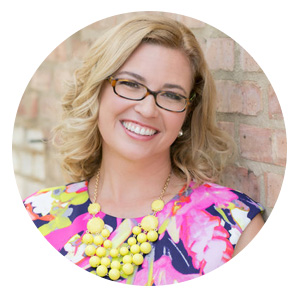 HEATHER VICKERY Founder, Life + Business Coach of Vickery & Co.
Heather Vickery is a Success Coach and Event Planner with over 20 years of experience as an entrepreneur and successful business owner. Heather's coaching program helps entrepreneurs identify and work through personal and professional limits. She helps her clients build better business strategies and identify boundaries that together help elevate their lives and businesses to new levels of success. She runs a series of workshops and is a public speaker where she trains other entrepreneur's on getting to the empowering side of fear, creating balance, time management, as well as countless systems, strategies and boundaries.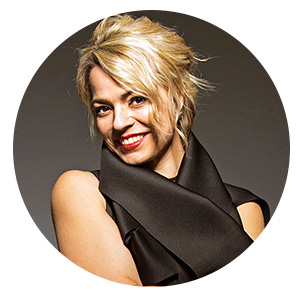 KELLY PAGE Founder and Curator of Grateful4Her
Kelly Page has a PhD in the 'Knowledge of the Web' and an obsession with social storytelling. She has dedicated over 18 years to working and learning about the social design of learning, communications and social media.
Her work has been published in leading peer-reviewed business, education and technology journals, and been featured in The New York Times, Fast Company, Wall Street Journal. Her work has received awards from IDMA and a BIMA - Best in British Digital. Kelly is regularly invited to speak on topics such as Social Leadership, The Art of Social Media and Women in Business, Technology and Leadership. She has spoken at TEDx, Ignite and Pecha Kucha and she opened TedxCardiff with her talk: "Rediscovering Friendship."
She is a consultant for the Arts and Business Council (A&BC) of Chicago and Founder and Curator of Live What You Love, LLC and the social initiative, Grateful4Her.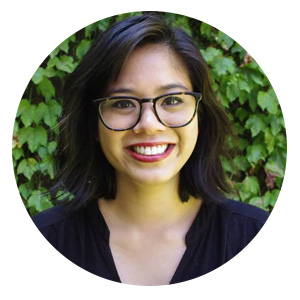 GABRIELLE VALDES Co-Executive Director at Prismatic
Gabrielle is an entrepreneur, bridge builder, idea enthusiast and educator. She is the Co-Executive Director of Prismatic, an education non-profit building access to project-based learning (PBL) for teachers and administrators. To further serve this mission, she also co-founded an online publication, The Breakfast Club, which features interviews with content experts in the field of Education advocating for PBL. Gabrielle received her BA in Communication Studies at California State University in Long Beach, with a focus on Women's Studies, Research and Media Analysis. To deepen her impact in Education, she is currently attending Arizona State University to receive her M.Ed in Curriculum and Instruction.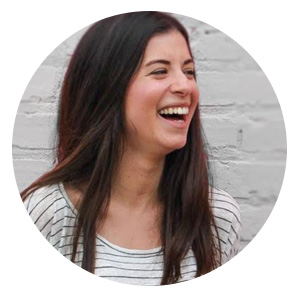 LIZ FLORES Artist + Storyteller, Liz Flores Art
Liz Flores is a Chicago-based self-taught artist painting, writing and creating out of her West Loop studio. She spent three years in corporate America before making the leap into art full time.
Since that leap, she's worked across a variety of industries to help startups such build communities through social and digital platforms. She's also served as the Community Catalyst for the global art movement The World We Want, where she co-created an interactive art installation on Chicago's Michigan Avenue. When she's not painting or creating in Chicago, you can find her running through the international terminal at ORD.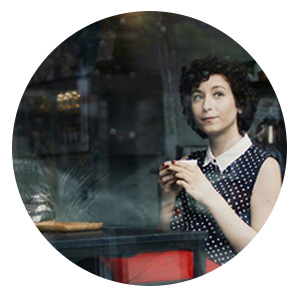 ISABELLE RIZO Singularity Storyteller, Isabelle Rizo
Isabelle Rizo is a singularity storytelling consultant and speaker who has been featured on Entrepreneur, LifeHack, and UnCollege. She brings together technology, digital media, and storytelling for brands that change paradigms. She is an artist that loves tea, the window seat of airplanes, and the universe. Her Internet home is isabellerizo.com.
Isabelle helps women-owned brands and businesses share their story and get seen around the world. She works with professional women that have been in business and are ready to craft a compelling story that gets them seen, heard, and transforming lives around the world using technology. She has been featured on Entrepreneur, LifeHack, and UnCollege. Her internet home isabellerizo.com.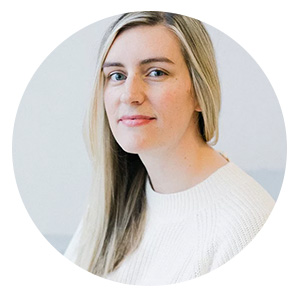 NIKKI RICKS Creative Business Strategist at Gab Lab
Nikki is a strategy consultant for small creative women-owned businesses. A lover of goals, business models, to-do lists, brainstorming, logistics, spreadsheets, efficiency, and getting a freaking paycheck.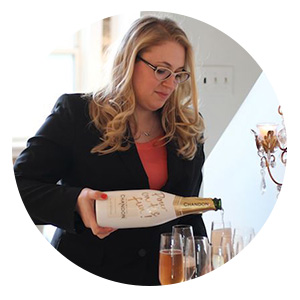 HEATHER BUBLICK CEO at Feast & Imbibe
Heather is Owner and Lead Event Producer at Feast & Imbibe, a chef-driven, full-service caterer, that stands out by giving clients results that deliver on flavor, presentation and service. Heather's ability to curate a seamless experience brings every Feast & Imbibe event, menu and client relationship to new heights. Her culinary training at Kendall College's Culinary School, Moto and Tru Restaurant led Heather to her calling in the world of specialty private events. Feast & Imbibe has grown in the last 4 years from underground dinners in her apartment to a 9500 square foot catering facility. This success has lead her to launch 2 other companies - Soul & Smoke, a soul food drop-off catering company, with the third launching later this year.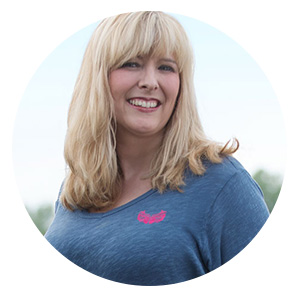 TAMMY GARZA published, poet, inspirational speaker
Tamsen Grace is a published, poet, inspirational speaker, Martial Artist, A Ford Model of Courage and a Cancer Survivor. She has been published in many venues and will be in the New Anthology Dandelions in a Vase of Roses. Tamsen has just released her new poetry book "Skeletons in My Closet" through Creative Talents Unleashed. Tamsen Grace lives in the Midwest with her children. She enjoys reading, writing, biking and teaching children Martial Arts. (Please Note Tamsen Grace is a pen name).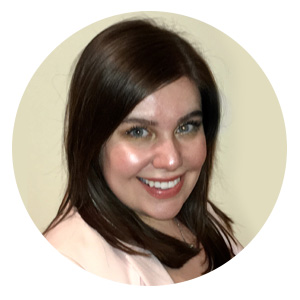 MICHELLE STEPHENS Blogger

Michelle is a graduate student attending Loyola University Chicago and the brains behind The Beauty Graduate blog, where she focuses on ethical and indie brands. She has recently been featured on the Self Made Babe podcast as well as Beauty Bakerie's social media pages.
---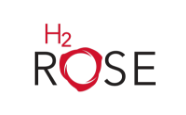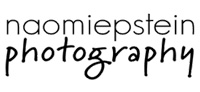 Interested in partnering with us for this event? Contact us for more info.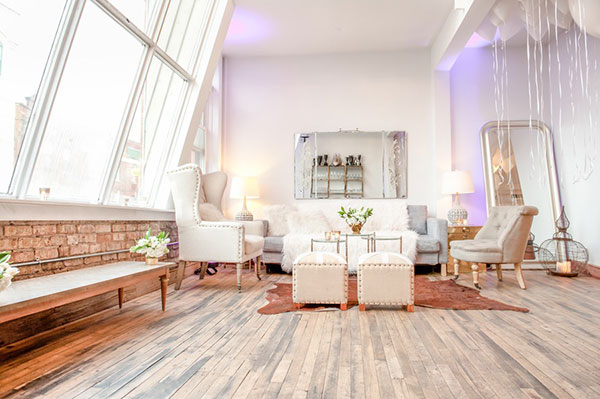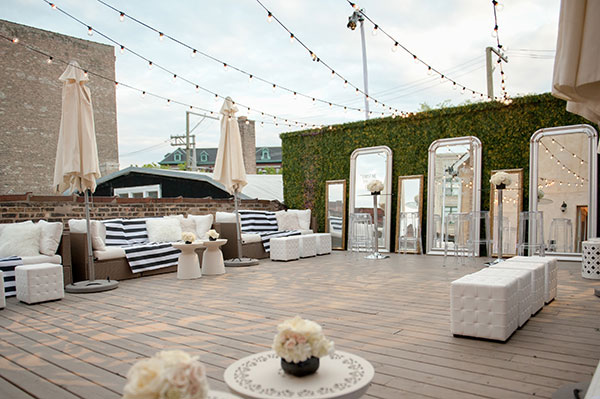 Space venue photo via DL LOFT | photographer CARASCO PHOTOGRAPHY
Tickets are non-refundable
---
Creative Women's Co. is series of intimate gatherings for creative women entrepreneurs to connect with each other on a personal level, learn together and spark collaborations.

Building and fostering genuine relationships among creative women entrepreneurs can be challenging. At Creative Women's Co. we believe that it all started at a personal level connection. We value intimate networking events as a way for us to get to know each and everyone who attend the events. Our events are less like meeting up with random professionals but a gathering to see friends, learn together and create collaborations.


Notify Me For The Next Events

WEBSITE | FACEBOOK | INSTAGRAM | Request Access to Facebook Group