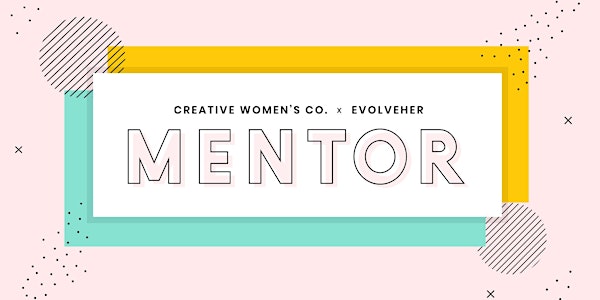 Chicago Creative Speed Mentoring Event 2019
When and where
Location
evolveHer 358 W. Ontario St. #3W Chicago, IL 60654
Description
Have you always wanted to have a mentor to help maximize your potential?
Do you want to interact with inspiring and successful creative women entrepreneurs in Chicago?
Have you ever attended networking events hoping to meet and learn from women leaders you admire, only to find that approaching them is just too awkward?
No matter what point you are in your career, having a mentor can help you flourish, improve your personal and professional development.
Join Chicago creative women entrepreneurs at our annual speed mentoring event where you'll get a chance to have a one-on-one discussion with our mentors. You'll have up to 3 mentors to talk to and ask them the question around career, personal & professional development, and insights on creative entrepreneurship.
See the recap video from the event last year.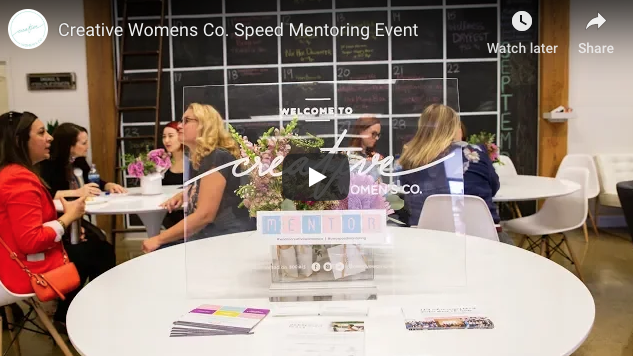 KEYNOTE SPEAKER:
BELLA CAETANO, Founder, Bellina Caetano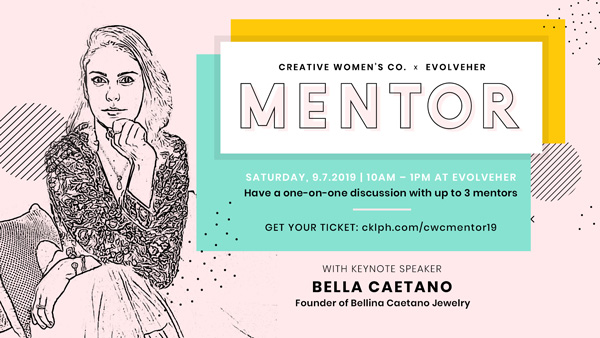 OUR MENTORS: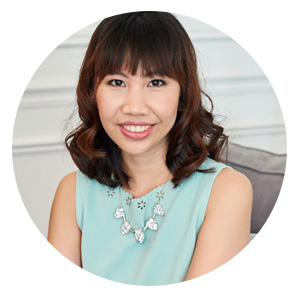 ARI KRZYZEK, Creative Director & Chief Designer of Chykalophia and Founder of Creative Women's Co.
Co-founder, creative director and chief designer of Chykalophia, Ari Krzyzek implements powerful branding strategies to provide distinctive designs for maximum impact via web, mobile and/or print. Additionally, she founded and hosts Creative Women's Co., serving as design consultant, mentor and professional peer in support of fellow female entrepreneurs.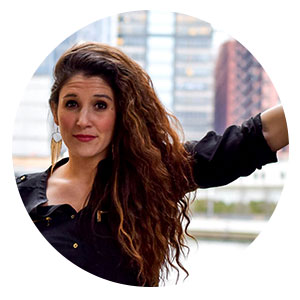 Michael Donnelly, Founder of FWD Collective & CEO of Red Suede Shoes
A true Events & Experiential Marketing Evangelist, Michael has worked hand in hand with the American Marketing Asso, DHL, Microsoft, and a number of Chicago's emerging startups in addition to being the force behind the some midwest's largest tech and business events. Whether on stage or behind the scenes Michael follows the mantra 'business gets done when people have fun'. Outside of digging in with clients, in 2016 she founded the FWD (For Women & Diversity) Collective hosting summits nationally dedicated to professional inclusion.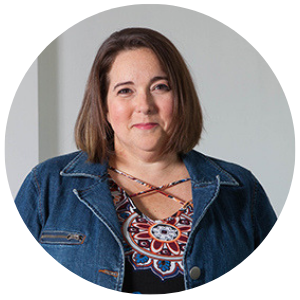 TRACY HATTFIELD, Owner/CEO of Social Snacks Video
Tracy Hatfield is the CEO & Co-Owner of Social Snacks, a video strategy, production and execution company. She spent years in TV News making videos fast and cheap then a few years as editor in chief of an online magazine making lifestyle content like a boss. Now she and her Snack Team help companies big and small create and weaponize their video content for social, digital and sales platforms.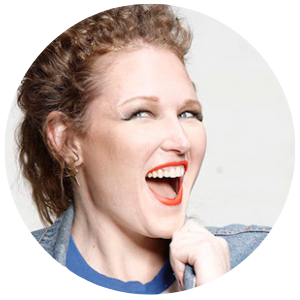 LAUREN RAMSEY, Chief Engagement Officer of Betsy Bash
Lauren Ramsey is a Social Story Teller. She has built a career around celebrating the creativity of others, while also analyzing the success of their creative pursuits. On a daily basis, she can be found creating social media strategies for her clients at Betsy Bash and podcast episodes about Comfort Food and Soul Music for The Lauren Ignited Podcast.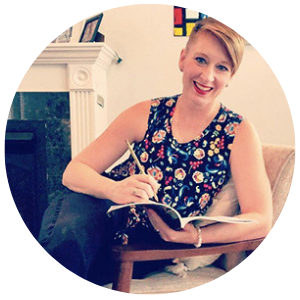 JENNA ZAFFINO, Creative Director, Radiant Creations LLC
Jenna is a dynamic leader in the mind/body industry. Her experience as a seasoned Pilates Teacher, studio owner, teacher trainer, conference presenter, and inspirational speaker provides the foundation from which she shares her innovative voice with passionate professionals. Motivated by her own personal recovery from professional burnout, Jenna hosts online support programs tours internationally.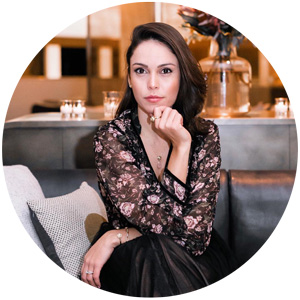 BELLA CAETANO, Founder, Bellina Caetano
Bella Caetano, moved to Chicago from Brazil in 2016 to spark a movement to unveil the Brazilian design, art, and culture. Founder, and designer at Bellina Caetano. Bella designs her own semi-precious gemstones jewelry line and also curates other high-end products all made in Brazil. Her boutique at the 900 Shops on Michigan Avenue is the first space in Chicago dedicated to the Brazilian design.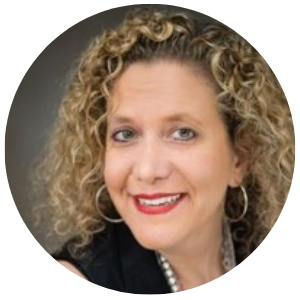 HOPE BERTRAM / FOUNDER AND CEO
Hope Bertram has a Masters in Integrated Marketing from Northwestern University, she went on to interactive marketing positions with GE, Discover Card and Sears. Bertram developed the marketing for an online loyalty programs at Coolsavings.com and an Emmy nominated social media strategy for fashion reality show So You Wanna be a Designer. She is an AdWeek contributing writer.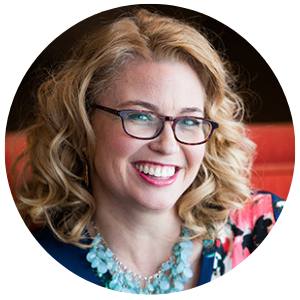 HEATHER VICKERY, Success and Leadership Coach of Vickery and Co.

Heather Vickery is a Success Coach with over 20 years of experience as an entrepreneur and successful business owner. She leverages her entrepreneurial skills and expertise to coach individuals towards greater personal and professional fulfillment. A celebrated public speaker, Heather inspires audiences and empowers attendees with the tools they need to live bold and successful lives.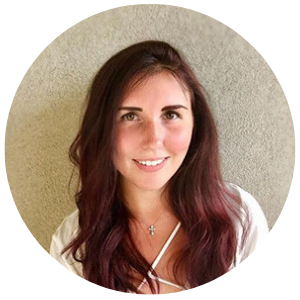 HANNA BARTMAN, founder of Lilia Sport Luxury
As an athlete and fashion lover, I was incredibly frustrated in my first corporate design job, and commuting with my less-than-professional looking (and smelling) gym bag, everyday purse, and whatever other bags I needed to carry. With the support of my family and friends, I began to take some of my sketches in my workbook, and developed them into a collection of luxury gym-to-office sports bag.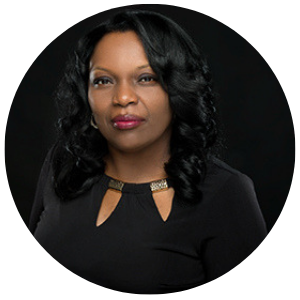 FELICIA SHAKESPEARE, Founder A Purpose Driven Woman LLC & Podcast
Felicia Shakespeare is an author, international speaker, and educator. She is the Founder of A Purpose Driven Woman LLC. Her career experience is rooted in the business and education sectors. Felicia has spoken for several thriving women organizations to include; FWD (For Women & Diversity) Collective, Dress For Success, Top Ladies of Distinction, The Black Women's Expo, Anita Borg and more.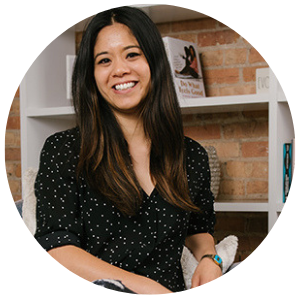 GABRIELLE VALDES, Self Awareness Coach
Gabrielle helps impact-driven overachievers shift from being overwhelmed by their emotions to navigating life with ease and confidence. She creates practical tools that cultivate relational-awareness, self-trust, and emotional resilience. Gabriele brings her experiences as an educator, project manager, and M.Ed in behavioral analysis to her coaching relationships. When she's not coaching, you'll find her supporting women entrepreneurs as the Community Manager at EvolveHer.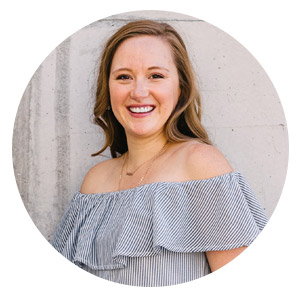 Katy Murphy National Director of Sales of Printed Village
My name is Katy and I like to over use the word MULTIFACETED when explaining myself. Growing up in Austin, Texas, I was lucky to be surrounded by creative and kind people through my childhood. My mother and grandmother allowed me to express my creative spirit through cooking and crafting every day as a young girl. I have a BFA from the Savannah College of Art and Design. In school I knew I was not going to be a designer, but I studied Fashion and Jewelry design anyways. A degree choice I will never regret. The creative verbal and physical design tools I learned about in my earlier years I now use on a daily basis as the Director of Sales for Printed Village, a creative tech-driven fashion accessories brand.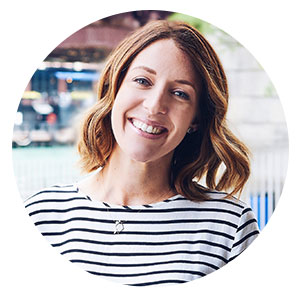 BRANDI MORLEN, UX Researcher and Visual Designer
Hi, I'm Brandi, a UX Researcher and Visual Designer currently focusing on social impact and service design within healthcare. My career began in traditional graphic design where I worked both in-house and agency side until transitioning to more human-centered design and research focused work. This transition was certainly not linear and involved years of learning, growing, and mentoring — still does! It also included time abroad teaching ESL in Busan, South Korea. Due to my experiences, both personal and professional, I'm passionate about creating space(s) for sharing experiences that empower others, as so many have done for me.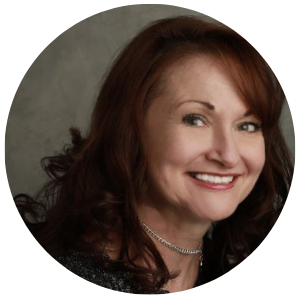 DENISE LAURIN-DONATELLE, Artist/Educator
Denise Laurin-Donatelle is an artist, educator and creativity mentor. As part of Living Creatively, she helps visual artists realize their highest potential by shifting old thought patterns and behaviors that hold them back from the creative life they desire. She mentors clients on how to not to stop making art, cope with burnout and time issues, and build technical skills.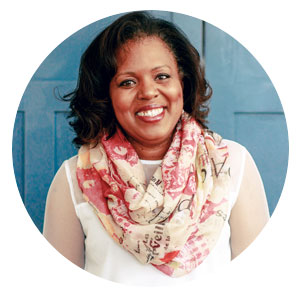 SHARON RINGIéR, Founder and CEO of the I'm Possible Women's Empowerment Collaborative™

Sharon Ringiér is the Founder and CEO of the I'm Possible Women's Empowerment Collaborative™ which was designed to help female entrepreneurs grow their businesses and themselves to their fullest potential. We produce conferences, ultimate masterminds, small business panels, networking events just to name a few. Lady leaders become members to move their dreams forward. We work our mastermind principles that work every time for everyone. We are so effective in the principles by which we create our masterminds that our ladies call it the supermind. And the supermind solves all problems, gets all solutions and creates a harmony and balance that women have been starving for.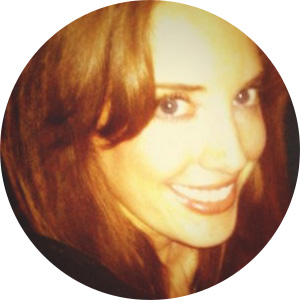 JOCELYN HUFFER, Senior Talent Representative at Artisan Talent
I have worked in the staffing​ industry for over 5 years and the retail/customer service industry for 13 years ​prior​. In my current recruiting role I have been given the opportunity to take a strong and vital role in the success of the company and the creative community of Chicago. I appreciate and am inspired by design and those who design.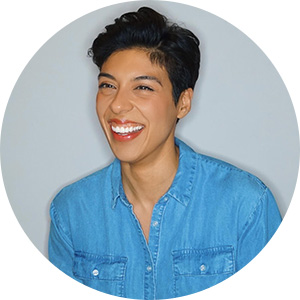 FATIMEH PAHLAVAN, Founder and Lead Attorney
Fatimeh thrives on helping people self-actualize and live in authentic pursuit of their values. She views entrepreneurism as the ultimate vehicle for personal growth. This is why she founded LITE, a law firm for impact-oriented entrepreneurs, and why she devotes her work to supporting others on the entrepreneurial path.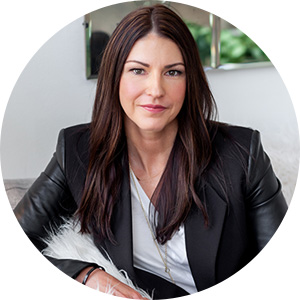 MELANIE PANCHAL, Founder of The Next Collective
Melanie started her career in advertising, working in Account Management in Chicago and then internationally across Asia, Europe and Australia. Now back in Chicago, she has launched an online and events platform called The Next Collective - curating events and experiences that help women answer the question "What's Next?". The Next Collective connects women with inspiration, resources and a like-minded community to fuel the path to their NEXT opportunity.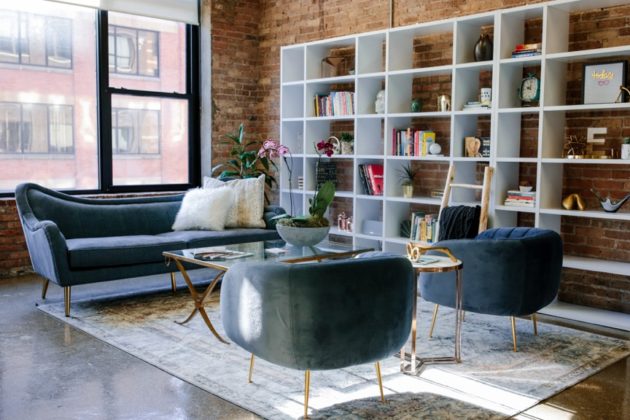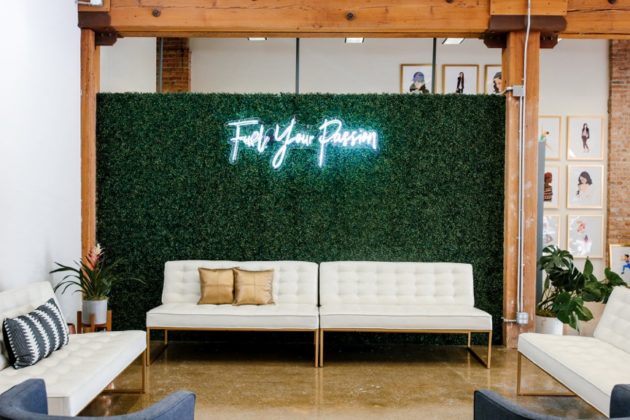 ---
WANT TO BE OUR SPONSOR? See our opportunities for you here.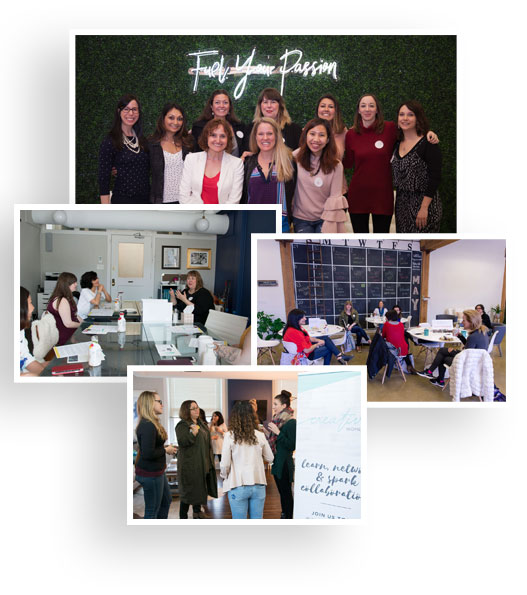 ---
Event FAQS
Tickets are non-refundable but can be transferred.
Not a member yet? Sign up here.

---
Creative Women's Co. is a series of intimate gatherings for creative women entrepreneurs to connect with each other on a personal level, learn together and spark collaborations.

Building and fostering genuine relationships among creative women entrepreneurs can be challenging. At Creative Women's Co. we believe that it all started at a personal level connection. We value intimate networking events as a way for us to get to know each and everyone who attend the events. Our events are less like meeting up with random professionals but a gathering to see friends, learn together and create collaborations.

WEBSITE | FACEBOOK | INSTAGRAM | Request Access to Facebook Group