Description
CHICAGO CHRISTMAS CRAWL | DECEMBER 10TH 2016
THE CHRISTMAS THEMED BAR CRAWL FOR ADULTS

TICKETS INCLUDE:
- FREE Santa Hat
- BEER, COCKTAIL, & FOOD Specials
- Special Badge for Entry
- CCC Event Guide & Raffle Tickets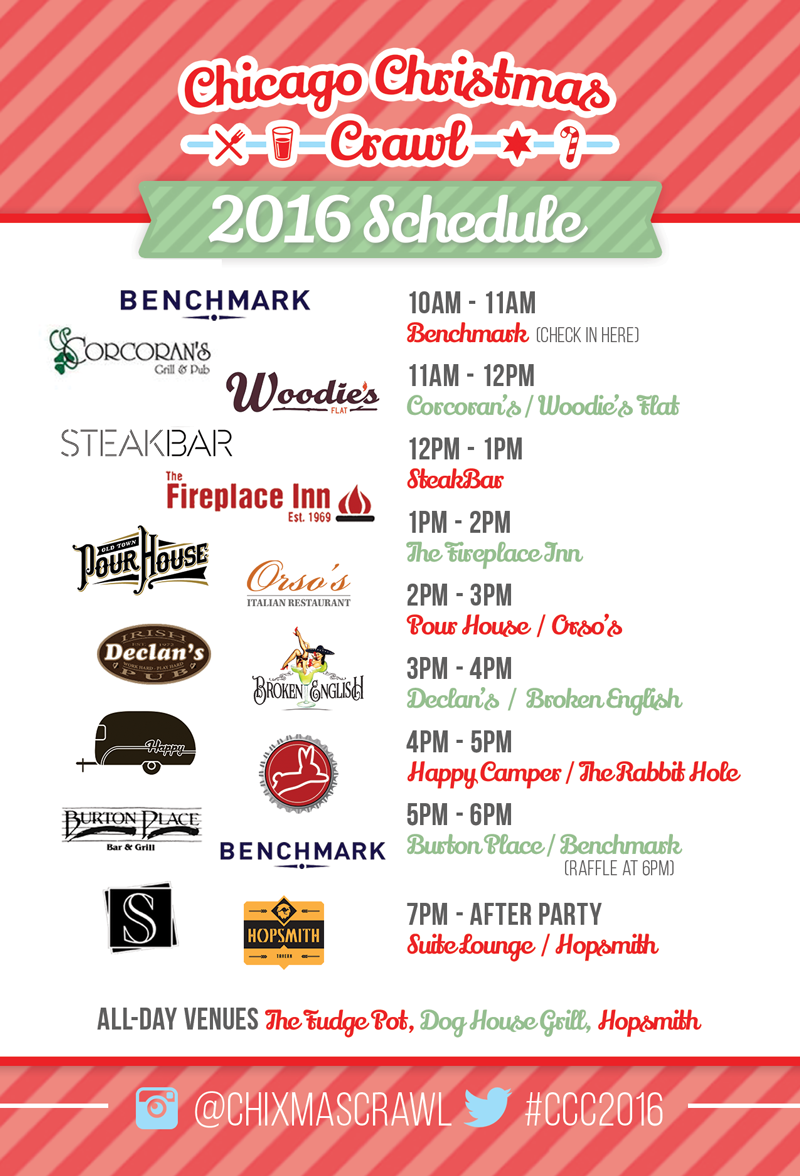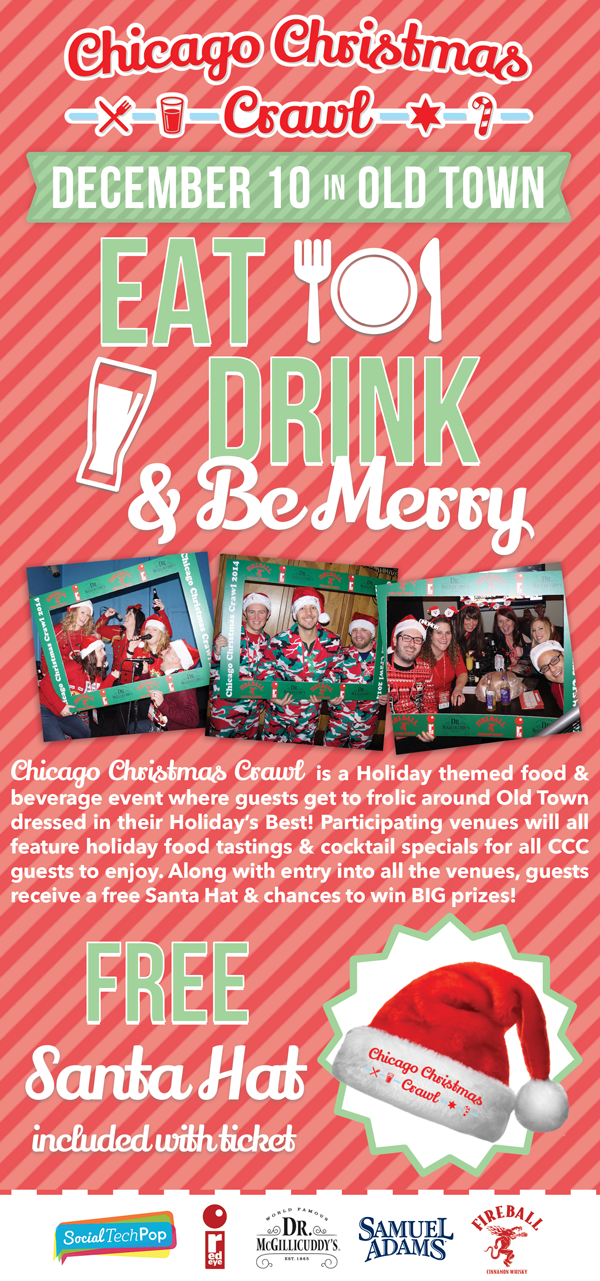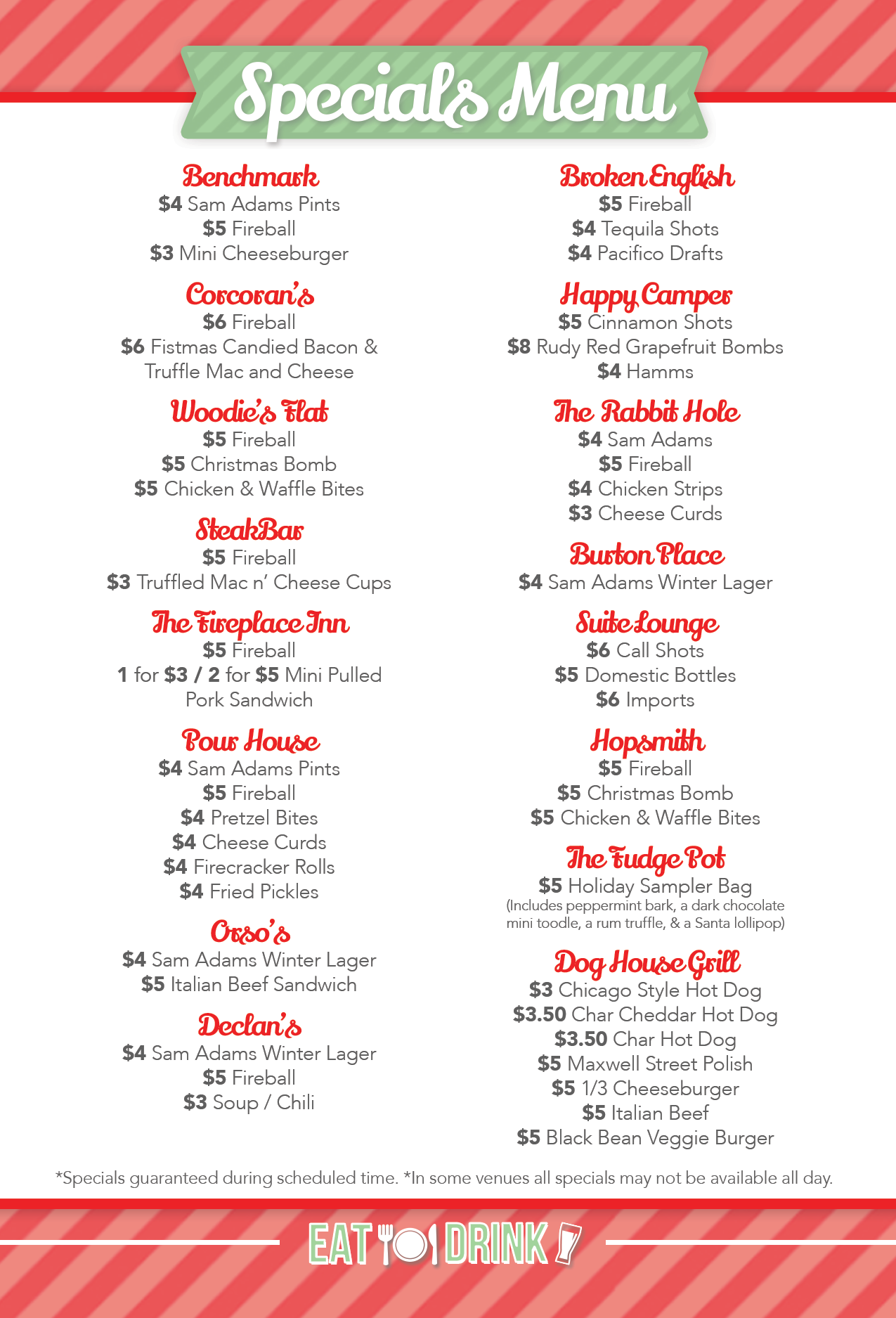 Chicago Christmas Crawl, #CCC2016 is a themed event in which local venues showcase their food tasting and cocktail holiday specials. The event focuses on the spirit of the season in celebration of the holidays with food, family, friends, costumes and fun.

Each venue will provide a $3-$7 tasting option in which attendees can go on a "food crawl" throughout a Chicago neighborhood. Participants will be given a "holiday plate" in which to collect stamps from venues for purchasing the specials and will be entered into a raffle for a variety of amazing prizes.

From Photo Frames, Santa Hats, & Funny Holiday Photo Props, we have you covered for some classy Chicago snowy vortex fun. It's a day you will remember for the rest of your life and truly an experience you can not miss. We wouldn't want you to have FOMO. Happy Holidays!
**Please note, we do not offer refunds. We would be happy to transfer tickets**
Don't forget to pick up ALL your holiday themed clothing needs at Chicago Costume!