Chicago Beer Experience - Beer Tour

Multiple Dates
Event Details
Looking for something to do in Chicago?

Do you enjoy drinking beer?  
Do you want to learn more about this wonderful beverage? 

Do you want to discover more about Chicago, this windy city of big shoulders, blues, and Capone?
If you have answered yes to any of these questions, then you will love taking our beer tour!  

Introducing Chicago Beer Experience Beer Tours, a great new Chicago attraction!  Groups of up to eighteen people will be led by a trained guide on a walking tour of Chicago neighborhoods.  You will visit several establishments to learn more about and taste this delicious libation that has been around for over 10,000 years.  

The tour combines the unique history of Chicago with detailed descriptions of a variety of different beer tastings.  You'll find that the two go together as well as hops and barley, which are two of the main ingredients in beer – if you didn't know that fact, you are learning something already!

We start on the north side of Chicago, between the downtown Chicago "Loop" and Wrigley Field, in Chicago neighborhoods that are more off-the-beaten path compared to some of the other more touristy areas in Chicago.  Great for tourists and locals alike, whether you are a first time visitor or have lived in Chicago your entire life, you will learn something new.  Of course, you'll be drinking beer, too!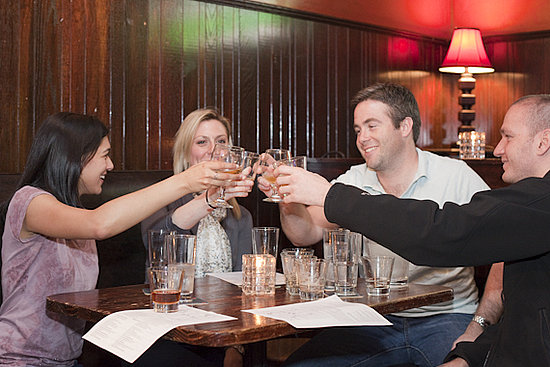 The tour straddles Chicago's Lincoln Park and Lakeview neighborhoods and is approximately three and a half miles north of the Loop downtown.  
Here are the tour basics: 
When

:  The start time of the tour will be listed at the time of booking.  

Type of tour

:  It is a walking tour led by a trained guide who will be weaving beer and Chicago together in a fun, informative way, stopping at several establishments along the way. 

Length in distance

:  The tour involves walking and covers approximately one half mile.  

Length in time

:  It lasts approximately three hours. 
For more information and contact information, please visit our website at www.chicagobeerexperience.com.
We hope you will join us!  
Organizer
Chicago Beer Experience, Inc.
Chicago Beer Experience develops and provides educational beer tours in Chicago! Our main goals are to educate about Chicago and beer in a fun, informative way, while tasting several different varieties of this delicious beverage. 
To find out more about us, please visit our website at www.chicagobeerexperience.com
Thanks and cheers!
Chicago Beer Experience - Beer Tour