Chicago Audition- New York Fashion Week

Sunday, November 11, 2018 from 8:00 AM to 12:30 PM (CST)
Event Details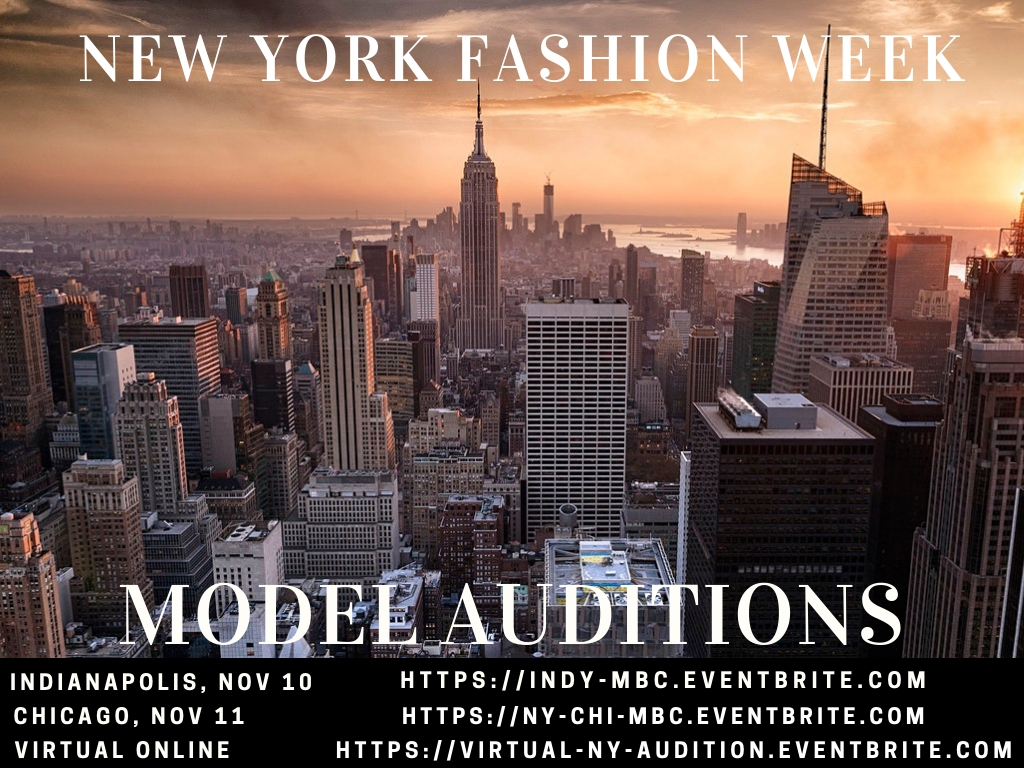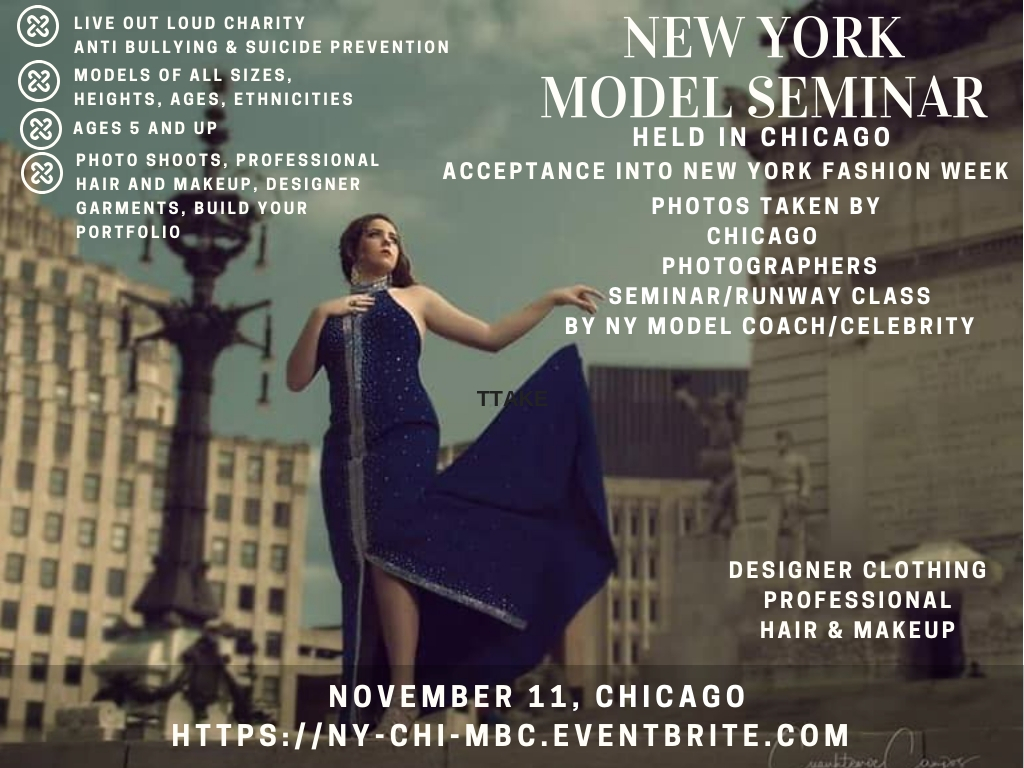 Seminar and 2 hour intesive runway course will be taught by New York Celebrity photographer/coach Jason McQuain. He is a major model scout for a model management group based in Manhatten.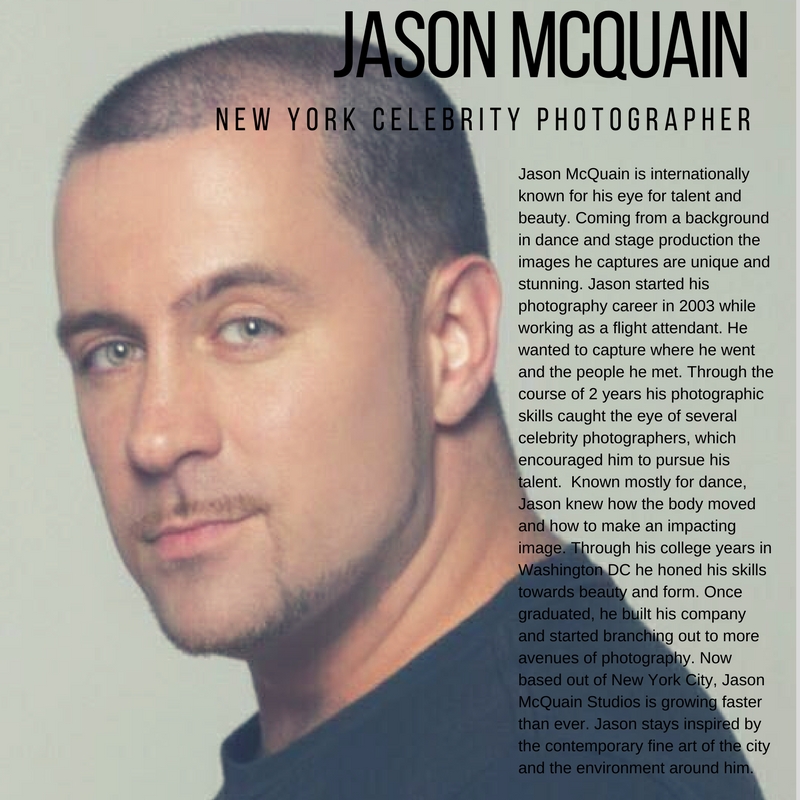 Sherrie Gearheart will provide 1 hour of model consultation/coaching for those that sign up for the GlitzyGlam package. This package gives you the most photoshoots & Gearheart will help you select the best images for your portfolio, help you learn how to improve on your posing/facial expressions, and provide guidance on future shoot needs to create the best portfolio and/or comp card images for your brand. The consultation will take place over the phone after the images have been received from Model Boot Camp (images take 8 to 12 weeks to arrive via dropbox in a link for download. We provide high resolution images via dropbox or other digital source so you can print your images as needed). Gearheart will also be teaching the suicide prevention steps to the models that signed up- giving an introduction of Live Out Loud Charity and how we all can play a role in saving lives and helping someone in need.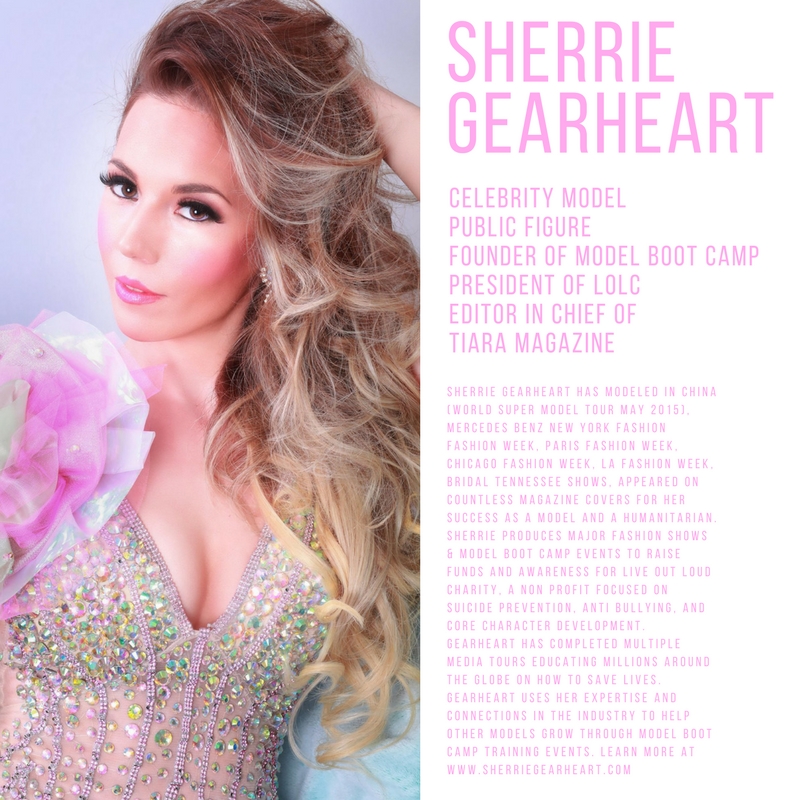 Kathleen Mosley is an incredible photographer from Chicago. She will be shooting our Model Boot Camp. She has been published and her work has won countless awards.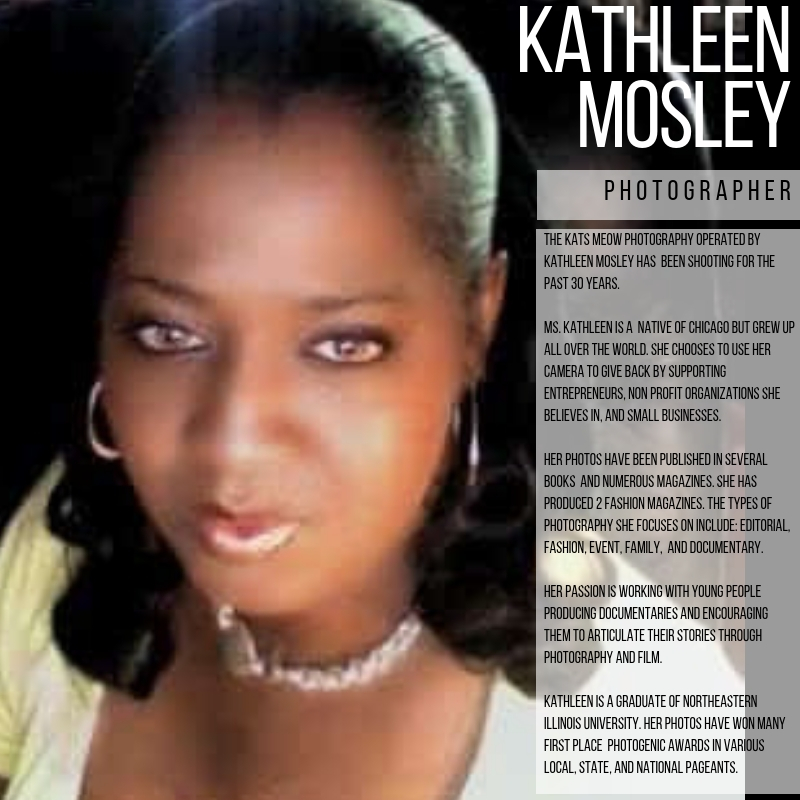 Alex Callejo is an extremely talented photographer from Chicago. He will be shooting our Model Boot Camp. His work has been published in the USA and internationally.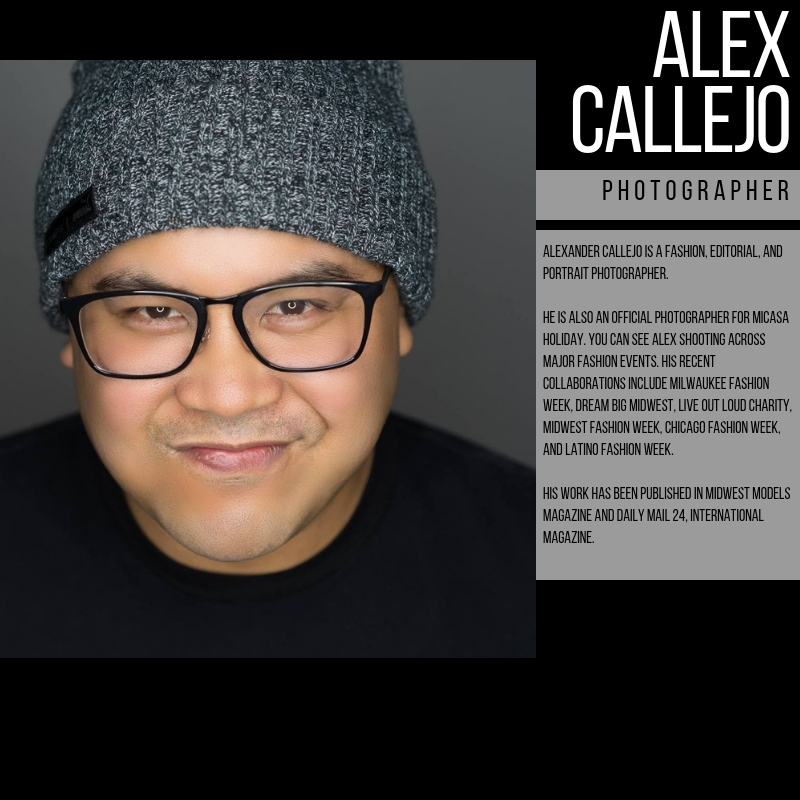 Angel Simmons is a professional model and actress. She also serves as the Ms. Worldwide USA Ambassador for Live Out Loud Charity. Ms. Angel will teach model ettiquette to the MBC participants.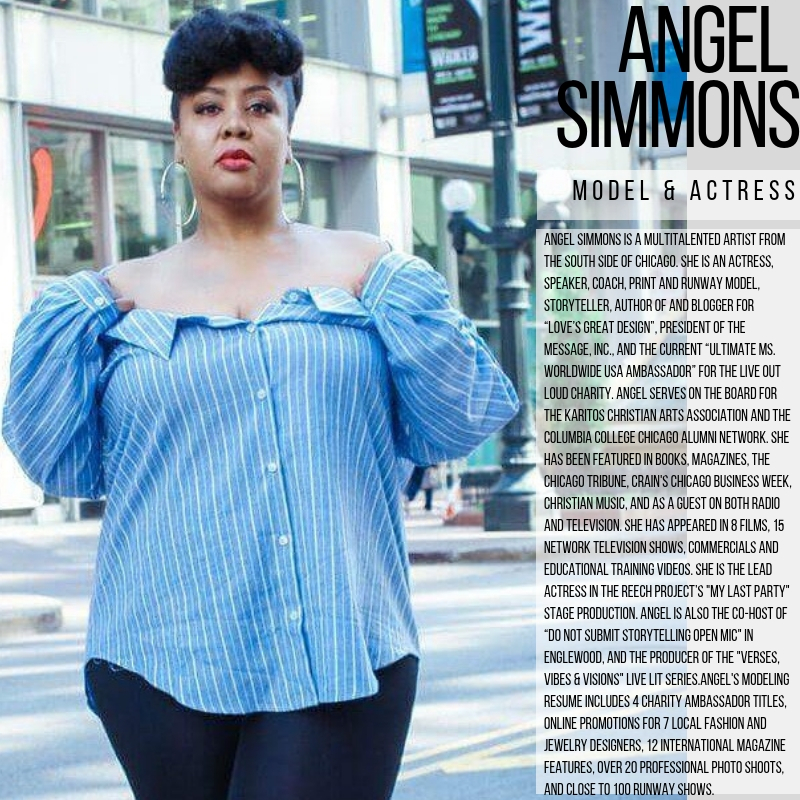 JheLisa is our official makeup artist for our Model Boot Camp event.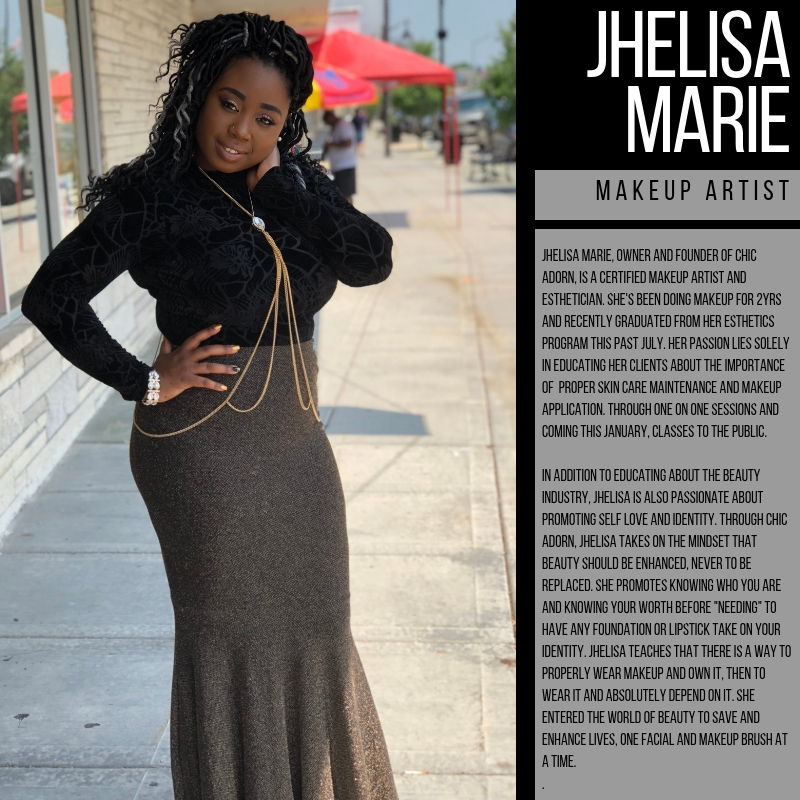 Sign up for Model Boot Camp to receive a seminar from New York celebrity photographer/coach/model scout Jason McQuian. Select from several packages to shoot with photographers from Chicago. One sign up fee includes 2 to 3 photoshoots with professional photographers and designer clothing, hair and makeup from a pro team, and a model seminar given by celebrity New York photographer Jason McQuian. Take it a step further to sign up for the runway course and extra shoots along with a one hour model consultation on picture selection. 

Meet industry professionals, wear designer clothing, build the portfolio of your dreams, receive professional hair/makeup, and make real connections in the industry. Learn knowledge that will separate you from other models.  All models will receive high resolution images approximately 10 to 12 weeks after the event. If a model needs the images sooner then please make a request via email at info@liveoutloudcharity.org.

All models that sign up will be eligbile to walk in the New York Fashion Week event for Live Out Loud Charity held during fashion week on Tuesday, September 10th, 2019 (during World Suicide Prevention Day). That being said those models will still have to attend the mandatory rehearsals and sell tickets to the show in order to keep their automatic spot in the LOLC NYFW event.

Separate NYFW audition: for those wanting to audition WITHOUT participating in Model Boot Camp may do online from November 1st to December 1st, 2019. Request the virtual audition link. You can also audition in person for free if you do not want to sign up for MBC (you will not automatically be accepted rather go through the normal audition process of interivew, quick snap shot photo, walking, and we will take your measurements). Call time for those ONLY wanting to audition but not participate is 11am. 

There are no refunds for any reason. We will hold your funds for up to one year and those funds can be applied to other LOLC events across the USA. Read this Model Bag article to best prepare what to bring on the big shoot day: MODEL BAG. Pack 3 back up outfits in the event the designer garments do not fit. Also, bring a variety of heels/shoes, jewelry, accessories, etc. Have your nails well manicured. Email your name, height, size, and measurements (bust-waist- hips) so we can secure designer garments for each model. We work with models of all sizes, heights, ages, and ethnic backgrounds. Send to info@liveoutloudcahrity.org. 100% of proceeds go to Live Out Loud Charity. Learn more here. 

CHECK US OUT IN THE NEWS
NBC5 CHICAGO NEWS
WAVE 3 LOUISVILLE NEWS
AWARD WINNING PUBLICIST FASHION BLOG
I LIVE IN A MAGAZINE FASHION ARTICLE
DAILY 24 MAIL (BANGLADESH, ASIA)


View our suicide prevention video CLICK HERE
Take our suicide prevention pledge CLICK HERE
View our anti bullying video. CLICK HERE. 
Take the anti bullying pledge. CLICK HERE. 


Questions/concerns simply call 815 914 8602 or text us. You may email info@liveoutloudcharity.org. 

Please note you must sign up for the full MBC experience in order to get accepted into the lolc new your fashion week event. You can not just sign up for the seminar and 2 hour runway course package. Reason being is we need you to sign up for a photoshoot package (that includes the seminar/runway course) because we will use the professional images to promote you to designers in the show. If you want to do a simple upgrade you can sign up for ONE photoshoot for an additional $50 the day of our event. The $50 will include hair and makeup as well. 


When & Where

Palmer House
17 E. Monroe St
Floor 6- Grant Park Parlor
Chicago, IL 60603


Sunday, November 11, 2018 from 8:00 AM to 12:30 PM (CST)
Add to my calendar
Organizer
President & Founder of Live Out Loud Charity & Tiara Magazine, Miss United Nations 2015