Description
General Admission tickets have been sold out.
There might be some backstage seating available for walk-ins, please check w/ the reception desk.
This event will be live broadcasted on Facebook as well. Please check this page for Facebook Live:
A live session with renowned Islamic scholar and author of a commentary on the Qur'an, Javed Ahmad Ghamidi.
TOPIC: Interactive Q&A with a special focus on Quran and what makes it so special.
EVENT PROGRAM:
Venue & Information Desk Opens - 5:00 PM
Session Starts - 5:45 PM
Maghrib Prayer Break - 6:45 PM
Session Resumes - 7:15 PM
Session Ends - 8:30 PM
Meet & Greet Time - 8:30 PM - 9:00 PM
Venue Closes - 9:00 PM
Note: There is no reserved seating. Please arrive early to ensure there is minimum disturbance during the session.
For a complete list of all upcoming events in U.S. please visit http://GhamidiUSA.com
---

Books of Javed Ahmad Ghamidi & other scholars of Al-Mawrid.
Now available online at Al-Mawrid US Book Store
---
FAQs
Is parking available and is it free?
Yes. Free parking is available at venue.
Is a registration required to attend and do I have to purchase a ticket?
Yes. Registration is required and reservations will be accepted on first come first serve basis. Ticket cost is $10 per person.
What will be the primary language of the event?
Primary language will be Urdu, questions asked in English will also be addressed.
Can I attend with children?
Yes. We will provide onsite childcare for children ages 3-11. You must purchase a childcare voucher (cost $5).
What's the refund policy?
No Refunds will be given after ticket purchase.
Do I have to bring my printed ticket to the event?
You need a ticket to enter. You have a choice between presenting a mobile or a printed ticket at the entrance.
---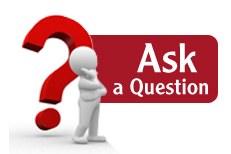 Please submit your question in advance here. Selected questions will be answered by Javed Ghamidi at the event.