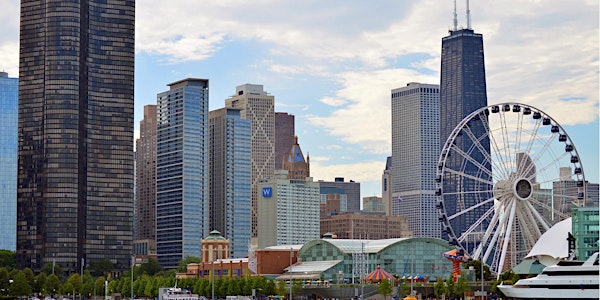 Chicago AI & Data Science Conference 2018
When and where
Location
The University of Chicago, Gleacher Center, Room 621 450 N Cityfront Plaza Dr Chicago, IL 60611
Refund Policy
Refunds up to 7 days before event
Description
Our goal is to create a data science learning platform to connect data science enthusiasts. The conference will demonstrate cutting-edge technology and feature a variety of data science experts covering topics including industry trends, data science applications, open-source software, machine learning and many others. This is the must-attend event for anyone that is already in the field or just looking to expand their career network in the Data Science arena.
FEATURES

We provide a diverse selection of trending topics, including Artificial Intelligence, Deep Learning, Blockchain, Data Analytics, etc. Both industry-leading companies and startup firms will present at the conference and demonstrate innovative data analytics technologies. Join us for a multi-perspective, spirited conversation about oppotunities, responsibilities, and possibilities in the AI, Blockchain, and Data Science. Featuring speakers from Microsoft, Uber, Capital One and other industry-leading companies.


We have prepared an Online Hiring Pro event. If our partner companies have job listings, we will post it here. More details: https://www.ideassn.org/chicago-2018/hiring-pro/ Attendees are encouraged to bring their resume on site and we will be forwarding attendees' resumes to potential employers.

WHAT TO EXPECT

Speakers' topics may be changed at any time - please check back frequently to review any updates.
How Cloud Computing Empowers a Data Scientist


Dispelling Data Science Myths for Beginners

Continuous Experiments at Uber

What Else thinking , improving Business success of Data Science investments

AI & Data Science Industry Practices


Designing Empathetic, Empowering, and Engaging Internal Tools

AI & Data Science in Business Transformation

Unlocking the Insights from Brands and Faces


HD Live Maps for Automated Driving: An AI Approach


Data Science for Anomaly Detection in Data Streams

Data Science in Risk, Economic, and Financial Asset Price Forecast

Similarity Search/Learning

AI, Data Science & Blockchain -Trust System Comparison

SPEAKERS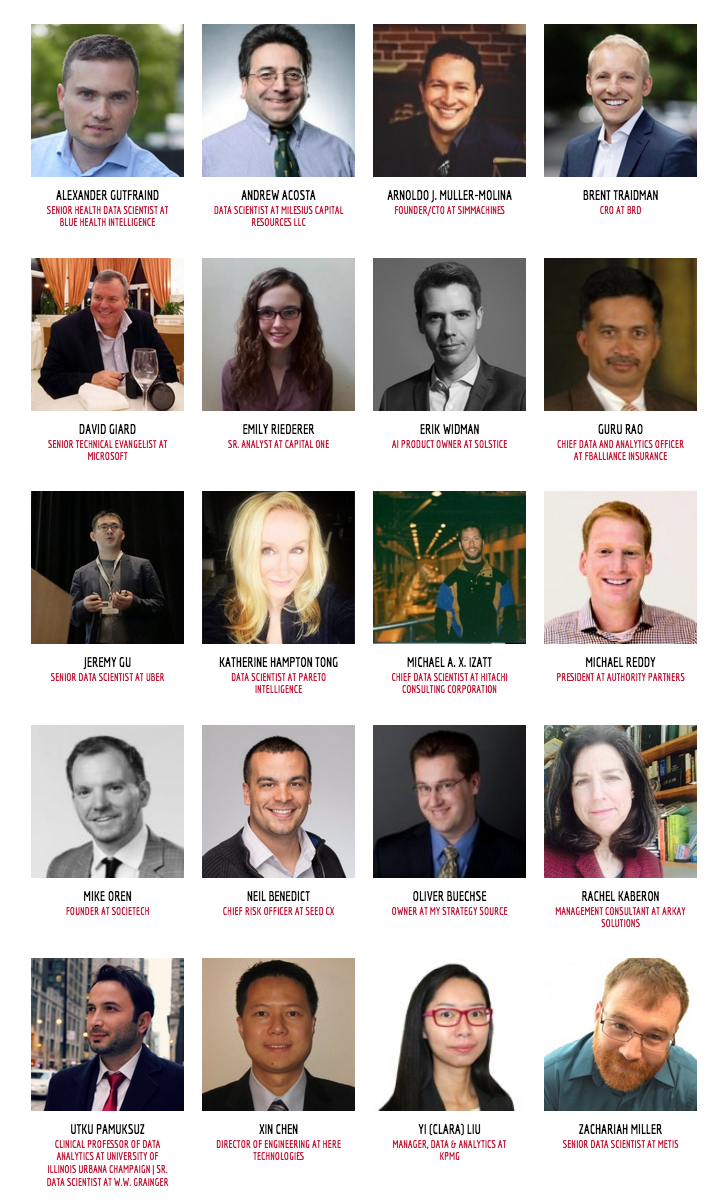 FEW OF OUR PAST SPEAKERS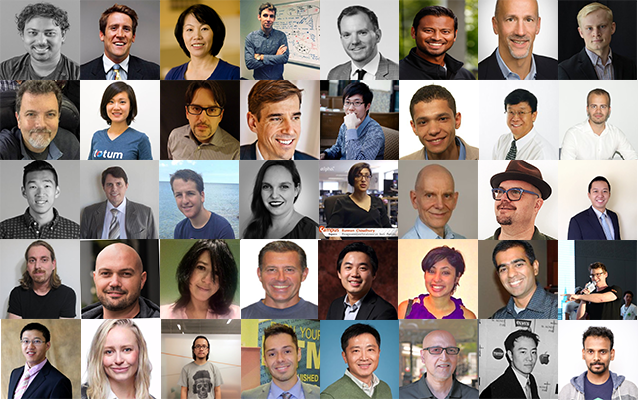 If you would like to learn more about the conference or partnership opportunities, contact us at conference@ideassn.org
---


Who are we?
Check out our previous packed out conferences: https://www.ideassn.org/