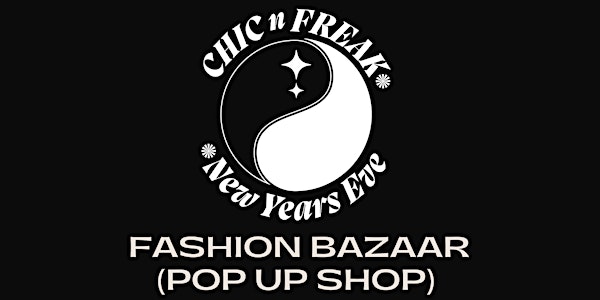 Chic N Freak Fashion Bazaar (pop up shop)
NYE fashion pop up shop!
When and where
Location
Quartyard 1301 Market st San Diego, CA 92101
About this event
This pop up shop will include specially selected designers and clothing vendors who will be showcasing the perfect fits for your "Chic n Freak" New Years Eve celebration.
Fashion is such a huge pillar in the music industry and we want to embody this in Chic N Freak moving forward. We'd like to showcase fashion designers & vendors' art while also empowering fashion lovers (a.k.a our fashionistas) to express themselves and feel like their most confident self. Our hope is to inspire people to get creative & have fun with what they wear to the event!
You can find more information about the Chic N Freak NYE party at https://chicnfreaknye.com