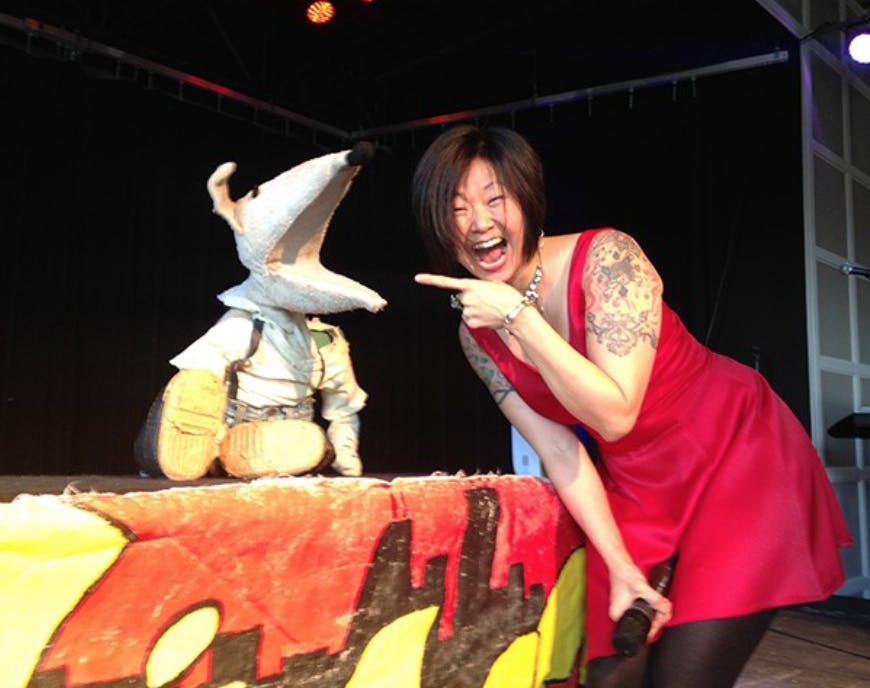 About this Event
All Ages
Kids are free!
Adults - $5
Doors 2:00pm
Ends 3:30pm
The Promontory presents CHIC-A-GO-GO
Kids of all ages - join us at noon on Saturday for a free TV taping of Chic-A-Go-Go in the Promontory's upstairs music venue. Join veteran hosts Miss Mia and her puppet pal Ratso for dancing, jokes, and family fun.
Since its 1996 debut, CHIC-A-GO-GO has been one of the most original and entertaining programs on Chicago television and one of the most popular shows in Chicago Access Network (CAN-TV) history. Drawing from legendary dance programs like Soul Train and American Bandstand, as well as Chicago's own 1960s classic Kiddie-A-Go-Go, Chic-A-Go-Go combines classic TV entertainment with an original, quirky style. Unlike its dance show predecessors, Chic-A-Go-Go takes advantage of its non-commercial home on CAN-TV to create a diverse TV world that does not have to focus on a single demographic. People of all ages and backgrounds -- linked by their love of music -- dance together in harmony on the Chic-A-Go-Go set. Admission is free for all, and during the event the bar will be serving non-alcoholic cocktails for kids (as well as regular ones for adults). Dancers are welcome to fuel up before or after the taping downstairs at the Promontory's family-friendly brunch.