Chianti Masterclass featuring special guest Roberto Stucchi
Actions and Detail Panel
Chianti Masterclass featuring special guest Roberto Stucchi
Thu, January 26, 2017, 6:30 PM – 8:30 PM CST
Description
Twin Cities Wine Education is proud to present a special night with a special guest:
THE CHIANTI MASTERCLASS WITH SPECIAL GUEST ROBERTO STUCCHI of Badia a Coltibouno
Rarely does an opportunity come up where we can learn from one of the living legends of a region. Roberto Stucchi Prinetti, winemaker and part of the family ownership team of the legendary Badia a Coltibuono, will help us understand this region, the grapes, the history, the laws, and the styles.
I have known Roberto for over ten years, and every time I speak with him I learn something new. He taught me nearly everything I know about farming in Tuscany, the sangiovese grape, and the movement in the area (led by him) toward reasoned agriculture and organic farming. He's even taught me Tai Chi while in his vineyards!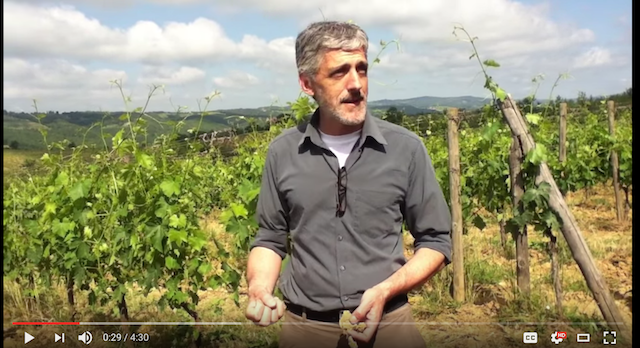 See a video I shot of Roberto talking soil types in Chianti Classico, June 2012
We will start with an overview of Chianti and the sub-regions of Chianti, explaining the differences in the styles and the laws of each area. We'll also cover the main geographical points and cities, and how best to visit the area. Then we'll pass the rest of the night over to Roberto to explain in depth the history of his estate, what makes it special, while we taste through a tremendous range of wines.
This will be a night not to miss for lovers of Italian wine!
From Coltibuono.com: "Badia a Coltibuono is about one thousand years old but its prehistory takes us back to Estrucan times and beyond. As we know it today, Badia a Coltibuono (which means Abbey of the Good Harvest), dates from the middle of the eleventh century. In 1051 the monks of the Vallombrosan Order, a Tuscan reform of the Benedictines, founded the Abbey and also began planting the first vineyards in the Upper Chianti area. Over the centuries they extended their vast land holdings to include many thousands of acres and developed a flourishing wine production and commerce. In 1810, when Tuscany was under Napoleonic rule, the monks were forced to leave Coltibuono and the monastery was secularized. The estate was first sold by lottery and then in 1846, Coltibuono was bought by Guido Giuntini, a Florentine banker and great grandfather of Piero Stucchi-Prinetti, the present owner. Under the guidance of Piero Stucchi Prinetti, the estate grew and built a solid reputation in Italy and abroad through the high quality of its products. Emanuela, Roberto and Paolo, the new generation , continues today the activities embarked upon by their ancestors."