Description
Chez Zee Author-Speaker series, featuring celebrated authors and speakers, is co-hosted by Cari Clark, avid reader, and Sharon Watkins, book and library cheerleader.

The venue for these events is The Gallery, Chez Zee American Bistro, 5406 Balcones Dr. Austin TX 78731.
The event admission includes appetizers, dessert bites, tea, coffee, and cash bar. You're welcome to make dinner reservations at Chez Zee before or after the event.
CLICK HERE TO SEE A CLIP OF CARI'S INTERVIEW WITH STEVE HARRIGAN
https://youtu.be/ZZ3p8Ue-OVM

TICKETS:
Please see options on the top right of the page. Select a Date and Buy Tickets. There are several different ticket options* so PLEASE SCROLL DOWN to see all of these before you buy!!

*To avoid waiting in line to pay for your wine, you may pre-purchase your drinks along with your ticket.
*Bring a friend and save 20%! See options under "Tickets".

*The November 7th event is being sponsored by Cari Clark and tickets will only be $5.00! Please select the $5 ticket option to avail of this offer.
All events are 6:15 pm to 8 pm. For questions, please email taruna@chezzee.com or call 512.454.2666.
Season Schedule:
Tuesday Sept 26th 2017
Donna Marie Miller, discussing her book The Broken Spoke: Austin's Legendary Honky-Tonk. With special guest James White, owner of The Broken Spoke.
Wednesday Oct 18th 2017
Kristin Schell, discussing her book The Turquoise Table
Tuesday Nov 7th 2017
Annette McGivney, discussing her new book Pure Land.

Wednesday Nov 29th 2017
Babette Hughes, discussing her book The Secret of Happiness
Sneak preview 2018 Winter/Spring events:
Tuesday January 16th 2018
S.C. Gwynne, author of Empire of the Summer Moon, The Perfect Pass and Rebel Yell
Tuesday February 6th 2018
Kate Winkler Dawson, author of Death in the Air
Upcoming Event: Wednesday Nov 29th 2017: Babette Hughes, discussing her book The Secret of Happiness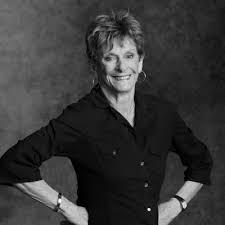 The Blogs in The Secret of Happiness range from life as an orphan to life as a model; from psychotherapy to bootlegging and the Great Depression and murders and loss. Originally published in the Huffington Post, the collection reflects the author's wisdom acquired from her long and unique life that began with her father's and uncle's murder by the Mafia. Written with economy and lucidity, this slim jewel of a book reveals intimate slices of the author's life.
(credit: babettehughesbooks.com)