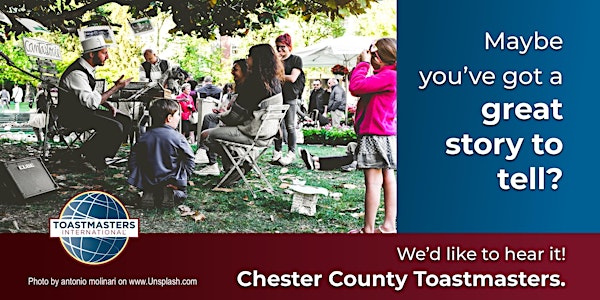 Chester County Toastmasters Online Meeting
MONDAY, August 22 @ 6:15 p.m.
About this event
We invite you to attend our Chester County Toastmasters ZOOM Meeting
We provide a supportive and positive environment where you'll have an opportunity to develop your public speaking skills.
* Improve Impromptu Speaking Skills
* Learn/Sharpen your leadership and communication skills in a professional environment where you get positive and constructive feedback to sharpen your saw.
* Communicate with Confidence
* You'll have the opportunity to enjoy a Toastmasters meeting that will include prepared speeches, Table Topics (impromptu speeches), and evaluations.
LOCATION: ‪Zoom - Login will be provided when you register.