Description
---
JULY 13th to JULY 17th
WEEK LONG | FULL DAY (9am to 4pm)
---
Biggest sale of season - Promo Code "holiday35" gives 35% off
* Have a Promo Code? Scroll to bottom for Details on how to use it *
---
To find out more details and view photos from 2019 visit our website
---
Chess Plus Camp Details
Come join Positive Chess for a week of fun in our Full Day Summer Camp!
Students from ages 6 to 15 are invited to join our exciting summer chess fun camp. We combine Chess plus Engineering.(Robotics/Circuits/Electronics/Lego/etc)
Our Coach to Camper Ratio is one of the lowest in cincinnati. 1 COACH to 5 CAMPERS (Max at full capacity). 2019 Summer Camp Ratio: 1 COACH to 3 CAMPERS
---
Arrive as early as 8:30am
Morning Session: CHESS ACTIVITIES - 9am to 12noon
Our chess camps provide a great place for students to learn the game of chess and have fun in a positive, safe environment supervised by experienced Positive Chess coaches. These instructors regularly challenge students with new opportunities and concepts, and actively model and promote valuable life skills.
Our camp utilizes the Positive Chess Curriculum created by chess guru and instructor Robert Chenault from Chess Earth and the Positive Chess curriculum development team. Each morning campers are encouraged to engage in critical skills and tactics such as opening principles, middle-game tactics, endgame strategies and more.
Kids will be broken up into small groups based on age and skill level. Each group will rotate every 15-30 minutes through engaging chess activities and games. This rotation will ensure engagement and brain stimulation.
---
Lunch Break: Packed Lunches - 12noon to 1pm
Camper will get some free time to eat their lunches. Eat, Relax or Play.
---
Pickup as late as 4:30pm
Afternoon Session: Active Party - 1pm to 3pm
Active Party, Fun Fitness? Sweet Sweat? Doesn't matter what we call it one thing is guaranteed, Your child will get a physical activities and come home invigorated!! Our afternoon session feature the talented Amy Smith from Game On Fitness leading our campers in fun Activities. Our camper will have a chance to do some Basketball, Dance (hip hop/salsa), Lego Derby Racing, Family Fun Games, Movies & Popcorn and even have a fortnite dance off.
.
---
Full Day Summary:
Chess
Lessons
Free Play
Giant Chess
Chess Puzzles
Beat the Computer
No Stress Chess
Movement aka Active Party
Basketball
Agility Training
Dance (Hiphop/Salsa/etc)
Family Fun Games
Movies and Popcorn
Fortnite Dance Off
---
All participants will receive:
Tournament style Chess Set

Positive Chess T-Shirt
---
To find out more details and view photos from 2019 visit our website
Or
Call (513) 620-6207
---
********* SIGN UP NOW *********
Register today as space is very limited and we are expected to fill up.
** Interested in HALF day option? Call (513) 620-6207 to discuss. **
---- HOW TO USE COUPON CODE ----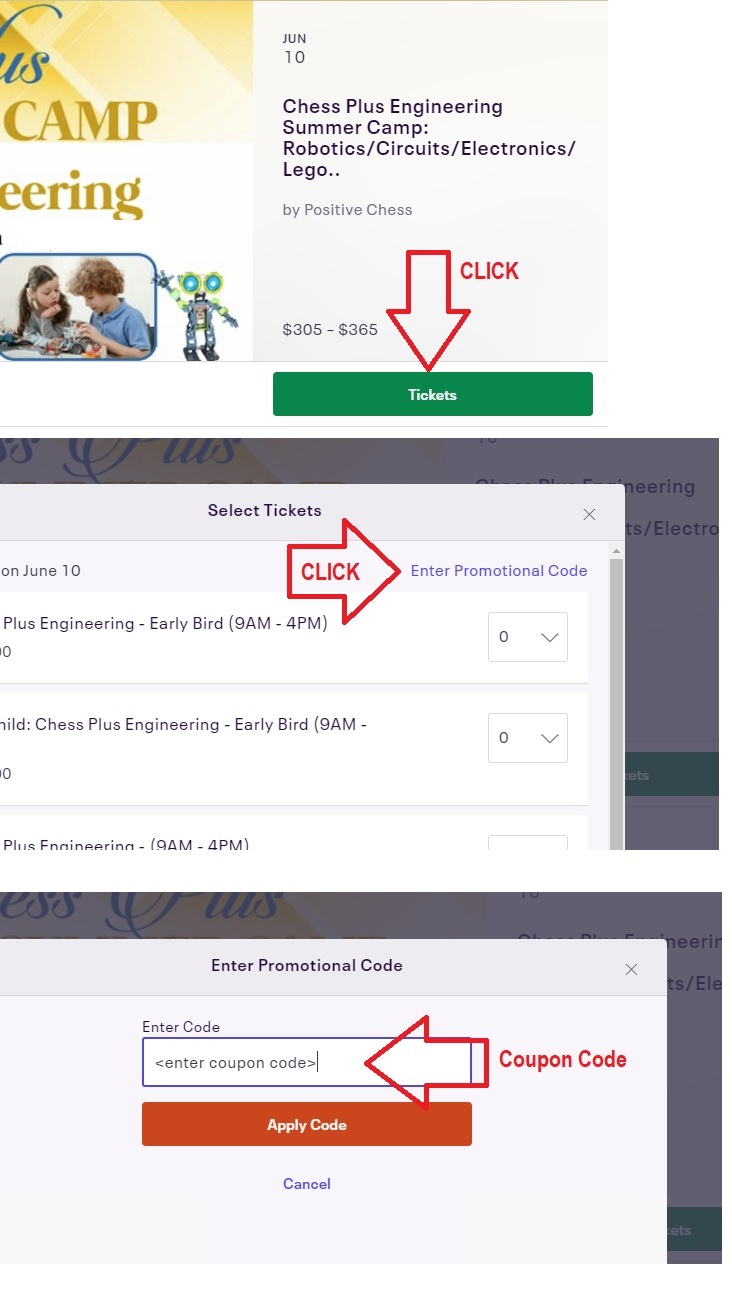 ---

---Having Issues Checking Out? Call (513) 620-6207
---