Sales Have Ended
Ticket sales have ended
Don't miss the Grammy Award Winning Rebirth Brass Band Concert July 2nd! https://rebirthbrassbandconcert.eventbrite.com
Sales Have Ended
Ticket sales have ended
Don't miss the Grammy Award Winning Rebirth Brass Band Concert July 2nd! https://rebirthbrassbandconcert.eventbrite.com
Description
Friday, June 30, 2017
7:00pm—10:00pm: Cherry Creek North: Clayton St between 2nd and 3rd Ave.
Join us for the FREE Artist Preview Event for a "sneak peek" at 40 of the 260 juried visual artists that will exhibit at the Cherry Creek Arts Festival. The evening is produced in association with PERSPECTIVE, the Cherry Creek Arts Festival's young professionals and features live music and other exciting programming! The rest of the festival site opens the next morning, Saturday, July 1 and continues Sunday, July 2 and Monday, July 3.
**Don't miss the INCREDIBLE SURPRISE street performance** -- Takes place 8:45pm, at the intersection of 2nd Avenue and Clayton Street, during the Artist Preview Event!
The evening features the live music talents of the incredible Michael Foreit, fingerstyle acoustic guitar!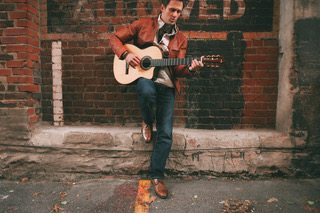 Click Here to learn more about our OPENING GALA, taking place the same night!

Congratulations to the selected artists:
Bradley Bachmeier, Ceramics
Erin & Jason Hall, Ceramics
Erica Iman, Ceramics
Linda Lewis, Ceramics
Jennifer McCurdy, Ceramics
Randy O'Brien, Ceramics
Steven Skinner, Ceramics
Cheryl Mackey Smith, Ceramics
Tanya DOSKOVA, Digital Art
Daryl Thetford, Digital Art
Chip DuPont, Drawing
Ella Richards, Drawing
Teresa Saia, Drawing
Andrea Geer, Fiber
Lisa Telling Kattenbraker, Fiber
Kelly Marshall, Fiber
Nick Leonoff, Glass
Douglas & Renee Sigwarth, Glass
Ashley Buchanan, Jewelry
Ann Marie Cianciolo, Jewelry
Melissa Finelli, Jewelry
Katherine Goulandris & Michael Burris, Jewelry
Monique Rancourt, Jewelry
Roger Rimel, Jewelry
James Whipple, Jewelry
Arunas Oslapas, Metalworks
Justin Lyons, Mixed Media
Ellen Silberlicht, Mixed Media
Seth Smith, Mixed Media
Tres Taylor, Mixed Media
Lynn Whipple, Mixed Media
Ashley Joon, Painting
David Kammerzell, Painting
Jessica Magee, Painting
John WHIPPLE, Painting & Sculpture
Judith Eastburn, Photography
Igor Menaker, Photography
Ryan Kvande, Sculpture
Ed Pribyl, Sculpture & Wood
Matt Estrada, Wood
Steve Henneford, Wood