Cherishing the Sacred & the Sensuous in Sexuality Workshop

Sunday, May 26, 2019 from 2:00 PM to 5:00 PM (EDT)
Event Details
Cherishing the Sacred & the Sensuous in  Sexuality Workshop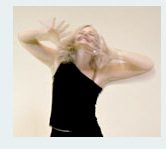 With Susan Tate
Author, Nia Instructor, & Wellness Visionary

Sunday, May 26, 2019    
2:00 pm – 5:00 pm
Friends Meeting House      
1104 Forest St., Charlottesville
$50 Advance Registration / $65 at the door
ABOUT THE WORKSHOP

Whether or not you are currently partnered, this workshop is about cherishing your relationship with your sexuality. This dynamic multi-media workshop offers a safe, sensitive discussion space to talk about how sexuality can be fun, sensuous, and sacred too. Pleasure, mindfulness, and wholeness will be discussed in a loving manner that honors individual values and spiritual beliefs. During the last hour, we will seal the experience into the body with the power and grace of a uniquely choreographed Nia routine. No prior Nia experience is necessary.


ABOUT SUSAN TATE
While she was an assistant professor at the University of Virginia, Susan proposed, developed, and taught the "Sexuality Today" course that received international attention and praise. USA Today, 60 Minutes, BBC radio, and Rolling Stone Magazine have interviewed Susan for her innovative teaching techniques and positive approaches to teaching sexuality. Susan discovered Nia in 1997 while she was the Director of Health Promotion and assistant professor in the School of Medicine at the University of Virginia. After moving to the Seattle area in 2000, Susan founded Washington Wellness Associates. In 2013 Susan made the decision to dissolve the entity of Washington Wellness Associates and move forward sharing her wellness work in her own name. She moved back to Charlottesville in 2016.
A well-respected health educator for over 48 years, Susan is an author, teacher, and wellness visionary. Her most recent books include Wellness Wisdom: 31 Ways to Nourish Your Mind, Body & Spirit and Into the Mouths of Babes, 3rd ed. 
A licensed Black Belt Nia instructor, Susan has been teaching Nia since 1999. She teaches internationally and also locally at the University of Virginia's Cancer Center. You can learn more at www.susantate.org.


ABOUT NIA
Nia is a joyful dance and lifestyle practice that combines movements from martial arts, dance arts, and healing arts; Nia has fundamentally changed lives with its evolutionary approach to fitness and self-healing. Nia, an internationally acclaimed practice for over 35 years, is based on the intelligent design of the body.  It empowers people of all shapes and sizes by connecting the body, mind, emotions, and spirit. Classes are taken barefoot to soul-stirring music in more than 50 countries.
*Plus $3.34 Eventbrite fee
If you prefer to write a check or pay in cash,
please email me: susan@susantate.org before Sunday, May 26.
I'll put you on the registration list and you can pay $50 at the door.


What people globally are saying about Susan's wellness work

 As a healer, dancer, and bodyworker who teaches people to fall in love with their bodies and stay connected to sensation; Susan's words, advice, and insights give us tools for having a passionate and sensual relationship with the body.
∼Debbie Rosas, 
Co-founder of The Nia Technique and co-author of The Nia Technique: The High-Powered Energizing Workout that Gives You a New Body and a New Life


The workshop affected my mind, body, and spirit in a truly positive way. Thank you, Susan, for reminding us in a peaceful way who we are!
~Josiane, Brussels, Belgium


Susan oozes enthusiasm, pleasure, and joy. The energy she brings to her passion for wellness is absolutely infectious. I dare you to hear her speak, read her work, or spend some time with her and NOT get inspired!
~Kate Northrup, Best-selling author of Money: A Love Story


I was a little nervous about attending Susan's workshop on sacred sexuality. First of all, the topic. Second of all--the topic.  But having experienced Susan's genuine grace, respect, and humor in previous workshops and Nia classes, I took a leap of faith and went for it. It was fun! I felt safe. Best of all, the first part of the workshop allowed me to use my mind to consider my own sexual, sensual being, and the last part, the Nia dance, allowed me to use both body and spirit to experience and seal in the awakened sense of self."
~Sherry, Kona, HI


Susan Tate is a joyful, enthusiastic, cosmic cheerleader for life, health, and consciousness.
∼Marc David, Best-selling author of Nourishing Wisdom and The Slow Down Diet: Eating for Pleasure, Energy, & Weight Loss

The workshop was amazing and incredibly powerful for me. I am so grateful for the experience, the community of women brought together . . .  and the dancing with them after the "talk" was incredible.  
~Nancy, Rockville, MD


Susan's compassionate heart and infinite wisdom create a healing environment for all.
~Winalee Zeeb, 1st degree Nia Black Belt Instructor and Nia Teacher Trainer, Lansing, MI


In just a few hours, Susan taught us to open up an area of our body, which can be a bit scary to many. With a combination of reflection and dance, she guided us to experience a new freedom in movement and thinking.
~Marianne, Antwerp, Belgium


I forced myself to come to this workshop with the belief that it might nourish my soul. I'm not really sure what it is that I experienced, except to know that I want more of it :)
~Stephanie, Charlottesville, VA 


With great skill and sensitivity, Susan guided us on a magical journey into our bodies and beyond. Enlightening, profound, and fun!
 ~Barbara, Washington, DC


Susan's unique approach to pleasure and nurturance is exactly what I needed since I do have ongoing issues with "nurturing" my body, soul, and heart.
~S.R., Seattle, WA


If you are searching for deeper meaning in your mind-body-spirit workout, I would highly recommend Susan's workshop.
~Gail, Niagara-On-The Lake, Ontario, Canada
Save This Event
When & Where

Friends Meeting House
1104 Forest Street
Charlottesville, VA 22903


Sunday, May 26, 2019 from 2:00 PM to 5:00 PM (EDT)
Add to my calendar