It's a Choose your own River Activity day with Connecticut River Conservancy and fellow Episcopalians
About this event
Activities include:
9:00 a.m. Meet Bishop Douglas and Steve MacAusland of St. Ann's, Old Lyme, for a paddle from the boat launch at Riverside Park. You may bring your own canoe or kayak to launch. You may also arrange in advance with Metacomet Canoe and Kayak and they will have a boat, together with life jackets and paddles, there for you to use that day. (If you need financial assistance to rent a boat, you may contact Bishop Douglas directly: itdouglas@episcopalct.org). Please note that this is not for novice paddlers; no instruction will be offered.
10:00 a.m. Walk the riverside with Brett Morrison of Connecticut River Conservancy. He'll lead a walk south from the park and then you may either walk back on your own, explore the Lincoln sculpture walk, or join him on the loop up the east side of the river -- about 4 or 5 miles --to return to the park.
10:00 a.m. Tree planting - Volunteers will plant 2 large trees in Riverside Park to help replace mature trees that had to be removed. This activity will be led by the chair of Hartford's Tree Advisory Commission and will include an opportunity to learn the how and why of proper tree planting. Although this activity will require some healthy adults, there will be opportunities for children and youth to participate. You are encouraged to bring shovels, rakes, and gloves, although some tools will be provided.
OR:
Make up your own activity exploring Riverside Park and the Connecticut River.
Riverside Park is dog and child friendly. Port-a-potties are available.
12:30 p.m. Worship
1:00 p.m. Bring your own picnic lunch
Masks required outdoors when we are not maintaining a 6 foot distance from each other.
Rain or high water cancels
Select from 4 ticket options: Please order one ticket per person attending
Kayaking/Canoeing; Hiking the riverbank; planting trees; making your own activity
Learn more about the river's walking, hiking, and biking options: https://riverfront.org/trails/
The Church of the Good Shepherd (La Iglesia de el Buen Pastor) is the Hartford church closest to the Connecticut River. Elizabeth Colt built it in 1869 in memory of her husband Sam, the gun maker. It will soon be part of the Coltsville National Historical Park, which will also include the blue-domed Colt Armory visible from Charter Oak Landing and I91. Good Shepherd is the home of a small multi-cultural congregation dedicated to serving its community in God's name. www.goodshepherdhartford.org
Since 1952, Connecticut River Conservancy has provided a voice for the river. Today, the organization, members, and volunteers work with partners to protect and restore the river and four-state watershed. CRC advocates for your rivers, educates, and engages communities. By coming together, we prevent pollution, improve habitat, and promote enjoyment of the river and its tributary streams. Healthy rivers support healthy economies. To learn more about CRC, or to contribute to help protect your rivers, visit their welcome page.
The Episcopal Church in Connecticut (ECCT) is a Christian church devoted to participating in God's mission of restoration and reconciliation as followers of Jesus Christ empowered by the Holy Spirit. ECCT is made up of over 150 Episcopal parishes and close to 60,000 Episcopalians living in Connecticut. The Episcopal Church in Connecticut is one of over 110 dioceses that collectively form The Episcopal Church, a U.S.-based member church of the world-wide Anglican Communion.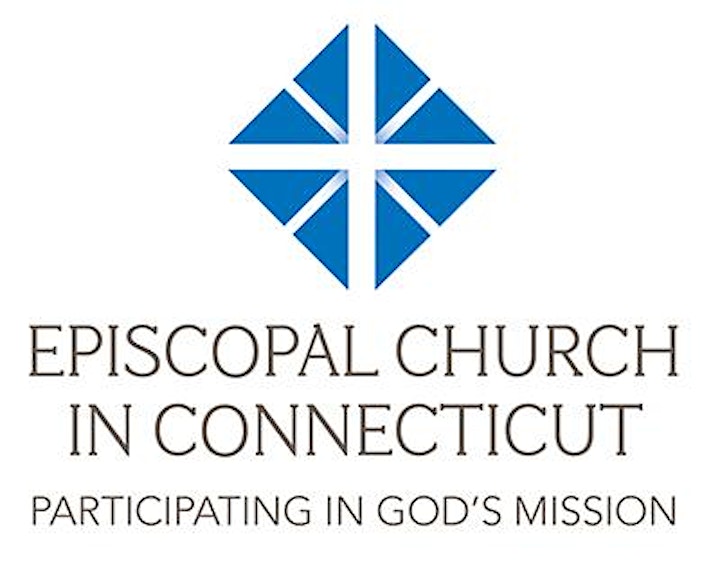 Organizer of Cherish & Celebrate on the Connecticut River