Dave Kiss Presents: Cherie Currie, Brie Darling, The Droogettes and Vixen77 at Kung Fu Necktie
About this event
Cherie Currie and Brie Darling
While The Runaways front-woman/solo artist Cherie Currie and Fanny drummer/vocalist Brie Darling had always been members of a mutual admiration society, the pair had never crossed paths until 2017, when Darling invited Currie and several other female powerhouses to contribute to the Fanny reunion album, Fanny Walked The Earth. The duo enjoyed each other's musical company so much that they've forged what's become one of summer's most anticipated collaborative releases, The Motivator.
The 12-song album, produced by Grammy-nominated Dave Darling (Brie's husband), features nine classic covers that not only shed light on Currie and Darling's vast repetoire of influences but also showcases the duo's infectious musical prowess. One of the biggest being their emotive take on The Rolling Stones classic, "Gimme Shelter." Currie and Darling's take on other hits by Buffalo Springfield, Stevie Wonder, John Lennon and The Kinks hold up equally as well.
The powerful collection is rounded out with three original songs, including the poignant rocker, "Too Bruised" and the groove-ridden and apropos "This Is Our Time."
The Motivator was released on August 2, 2019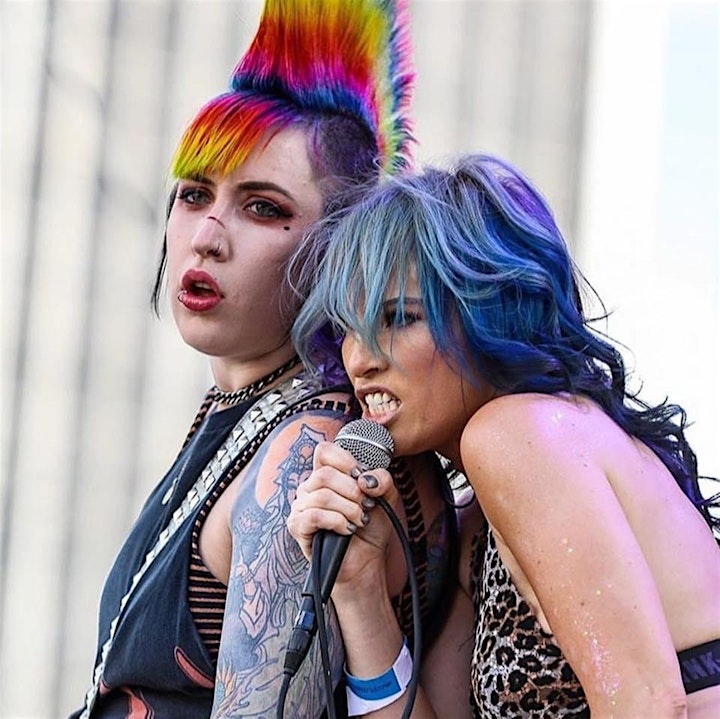 The Droogettes
The Droogettes were formed by Philadelphia area based musicians: Rachel Starlett, Frankie and Jen Reiling in the fall of 2012. This trio was joined by drummer Tina Klein in February 2013 after auditioning numerous drummers.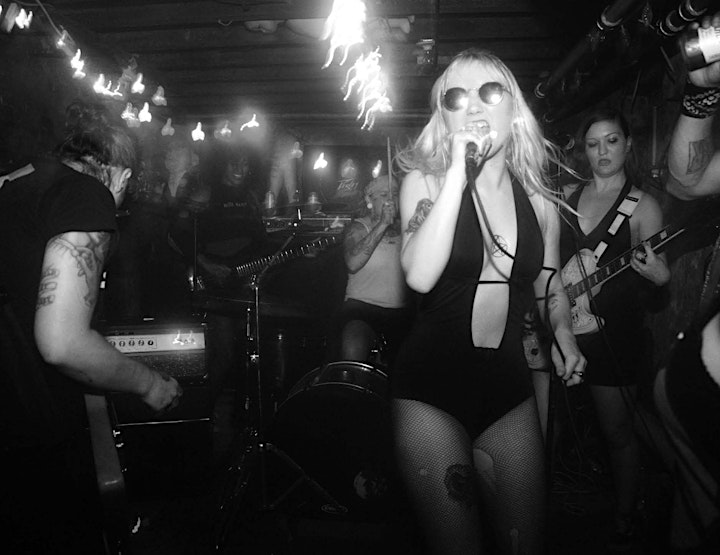 Vixen77
The future is female and Vixen77 is proof positive. Vixen77 is five unique females merging artistically under one common goal: to play loud rock and roll. Their songs are raw, uncompromising, angst-ridden anthems that are a throwback to rock's rebellious glory days. The ladies combine fiery grooves with hooks and attitude to create bangers that make you feel alive and stomp your feet. If The Runaways and The Stooges spawned a musical child from punk-rock basements of Philadelphia, it would be Vixen77. Known for their live shows, which are usually a sweaty mess of angry fun, Vixen77 is stripped-down, in-your-face garage rock from five empowered women that pisses off the parents and the neighbors. This is the rock n' roll you've been craving.
Formed in 2018, Vixen77 is musically wise beyond their years. It's as if they've time-traveled from punk's heyday of the 60's in Detroit where the likes of The Stooges and MC5 reigned supreme. Their three-song E.P. was recorded in Philly with producer Pete Donnelly (bassist of The Figgs), who perfectly captured the band's primal, grimy, and brash energy that pervades their live performances.
Vixen77 is glam, glitter, and a ton of fury.
As Laurel Thatcher Ulrich once said, "Well behaved women seldom make history." That's just what Vixen77 looks to do.
Organizer of Cherie Currie and Brie Darling ~ The Droogettes ~ Vixen77