Description
The Center for Health Equity Research Chicago (CHER Chicago) will be a groundbreaking and inclusive hub of research and community partnerships creating a world free of structural violence.
Our mission is to make transformative contributions toward the elimination of structural violence through collaborative community partnerships, innovative research, and development and growth of researchers.
At this community symposium, we plan to launch two grant applications: (1) three grants available for research endeavors with community partners at $50,000 each and (2) three seed grants for community partners ranging between $5-$10,000 each.
Please distribute this to your networks. We look forward to learning from you!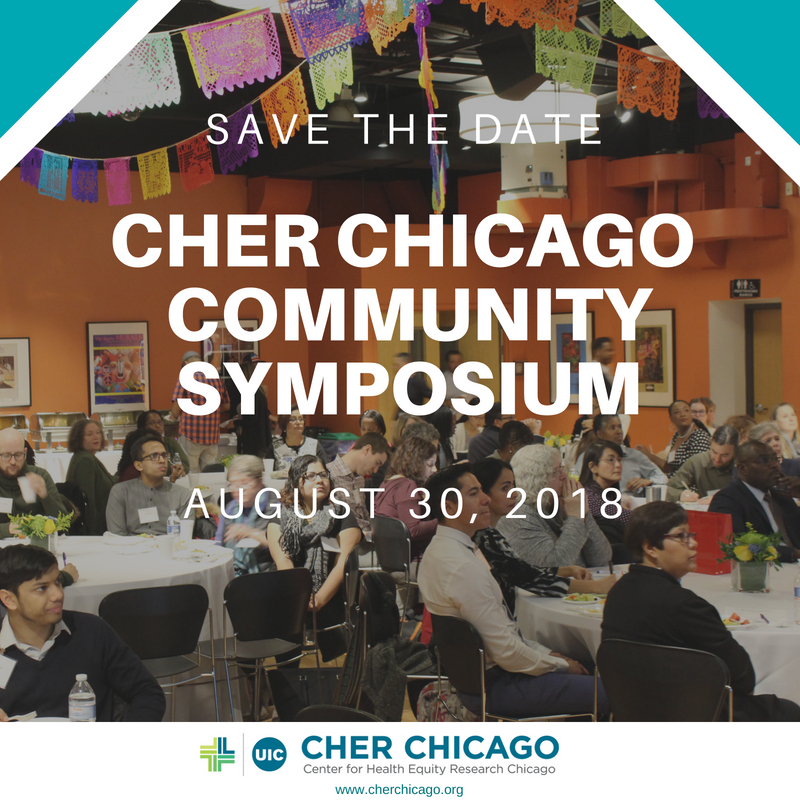 Organizer of CHER Chicago Community Symposium (8/30/18)
University of Illinois Cancer Center, a 21st century model of community-based health care, is dedicated to eradicating cancer through an integrated program of excellence in clinical care, research and education for everyone in Illinois, regardless of race, ethnicity and socioeconomic status. We tackle cancer on all fronts, working collaboratively with approximately 100 Cancer Center members from eleven colleges across all three campuses of the University of Illinois, including Health Science, Colleges of Liberal Arts and Sciences, and Engineering. Our outstanding team of basic researchers, scientists, clinicians, health care providers and professionals are dedicated to eliminating cancer and health care disparities in some of the Chicago area's most vulnerable communities— and beyond.
In this age of precision medicine, the UI Cancer Center is dedicated to ensuring that medicine includes all individuals equally. With cancer-related research funding exceeding $59 million, the Cancer Center employs a "bench-to-community" model that actively translates knowledge gained from our community into improved quality of life for all who are impacted by cancer.