Description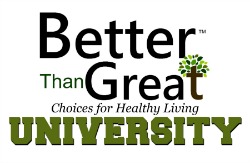 Time to kick the chemicals to the curb! Learn how to create a chemical-free home using essential oils to clean, sanitize, and freshen your home. Free sample bottle for attending.
Instructor: Amelia Weaver
Ameila has always been fascinated by natural wellness. For over 5 years, she has been discovering the vast benefits of essential oils. Ameila now shares her passion and information with others to empower them to seek a healthier life.
Class Cost: $10 - pay at the door but a seat reservation must be made.
Space is limited. You must make a seat reservation to guarentee a spot.
Hosted by: