Description
I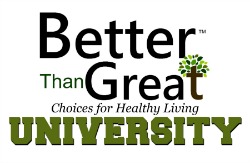 It's time to kick the chemicals to the curb! Pursuing a healthy living in 2018 can be done chemical FREE! Come learn how to create a chemical-free haven using essential oils. You will be taking home class notes and free sample bottle.
Bring in your own chemical laden product and we will switch it out with an all in one safe, effective cleaner for your home. You will learn how essential oils to clean, sanitize, and freshen your home.
Instructor: Amelia Weaver
Ameila has always been fascinated by natural wellness. For over 5 years, she has been discovering the vast benefits of essential oils. Ameila now shares her passion and information with others to empower them to seek a healthier life.
Class Cost: $10 - pay at the door but a seat reservation must be made.
Space is limited. You must make a seat reservation to guarentee a spot.
Hosted by: